December, 2019
Will Evans of Reveal Wins December Sidney for Exposing Sky-High Injury Rates at Amazon Warehouses
Reveal's Will Evans has won the December Sidney Award for "Amazon: Behind the Smiles," a feature that exposes brutal working conditions at the online retailer's fulfillment centers. Evans and his team amassed safety records for 23 of Amazon's 110 fulfillment centers. These centers had a serious injury rate more than double the industry average. Most of the warehouses with the highest rates of injury deployed robots.
As a stower in an Amazon warehouse in Eastvale, CA, Candice Dixon was expected to scan over 300 items per hour as the company's total surveillance system tracked her every move. Within two months, and more than 100,000 items lifted, she had destroyed her back, had to quit her job and today can barely climb stairs. 
Dixon was luckier than some Amazon workers. 59-year-old maintenance worker Phillip Lee Terry of Indiana was crushed to death by a forklift. A state OSHA inspector found that Terry hadn't received proper safety training and cited Amazon. The inspector told Evans that he was pulled into a meeting with his boss and the governor of Indiana and pressured to withdraw the citations to improve Indiana's chances of landing the second Amazon headquarters. 
Amazon's cutting-edge technology, unrelenting surveillance and constant disciplinary write-ups push workers to the limits of their physical and emotional endurance, until they are injured or quit.  
"This story shows the human toll of Amazon's legendary convenience," said Sidney judge Lindsay Beyerstein, "It also shows the world's most valuable publicly-traded company consumed by a culture of corner-cutting and systemic disregard for workers' dignity and well-being." 
Will Evans is a reporter covering labor and workplace issues at Reveal from The Center for Investigative Reporting. Prior to joining CIR in 2005, Will was a reporter at The Sacramento Bee. This is Will's third Sidney Award. 
Evans' team for this story included reporters Rachel de Leon, Byard Duncan, Melissa Lewis, Katharine Mieszkowski, and Hannah Young, and editors Andrew Donohue, Esther Kaplan and Matt Thompson.
Evans and his team invite local reporters to join Reveal's Behind The Smiles Reporting Network, which helps local reporters pry additional safety data from Amazon warehouses in their own backyards.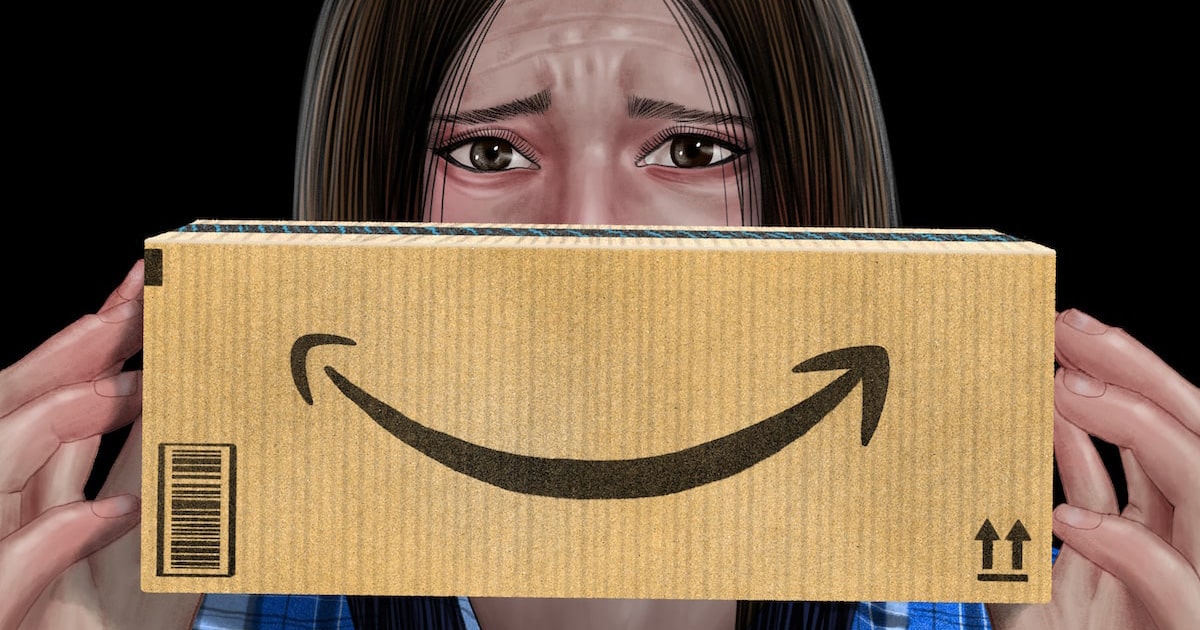 Jason Raish for Reveal
Lindsay Beyerstein interviewed Will Evans by email:
Q: How did you go about amassing injury reports from Amazon fulfillment centers?
A: Since Amazon wouldn't provide injury numbers, and the U.S. Department of Labor wouldn't release un-redacted injury records in response to our FOIA requests, we relied on a third option: getting injury records from Amazon workers themselves. Employers must provide injury records to current and former employees upon request. We used LinkedIn, Facebook, Twitter, Google reviews, workers' compensation claims and OSHA complaints to find current and former Amazon workers around the country. We spoke to them and asked them if they were interested in requesting the records and sharing them with us.
Q: Amazon told you that it's injury numbers only look high because they're aggressive about pulling injured workers and conservative about letting them return to work while they're still hurt. Is this a plausible explanation?
A: There's a few things to keep in mind when considering this response. First, many workers would disagree. Some tell of being sent back to work hurt, or feeling discouraged from reporting injuries. There are federal regulations for when worker injuries need to be recorded. If Amazon is following those rules, that's good, but it doesn't lessen the toll of those injuries. In the past, according to former safety managers at the company, Amazon had a policy for systematically hiding injuries, and was fined by OSHA. Amazon has changed that practice, but as the story notes a former Amazon senior safety manager said some warehouse managers still find ways to avoid counting injuries. A recent investigation by The Intercept and Type Investigations also found evidence of underreporting injuries. 
Q: What evidence leads you to suspect that Indiana state officials might have improperly cleared Amazon in the crushing death of a warehouse employee in order to advance Indiana's bid for a new Amazon HQ? 
A: The Indiana OSHA safety inspector who investigated the death found serious safety violations but audio recordings show his boss telling him, "I hope you don't take it personally if we have to manipulate your citations." The former inspector said state officials pressured him to back off, mentioning how much the Amazon headquarters deal would mean to Indiana. In an email at the time, the former inspector blew the whistle to a federal OSHA official, saying that "someone higher" than the director wanted the Amazon case to go away "in the hopes it would keep Indianapolis in the running for their new HQ location." State officials deny the inspector's account. Later, when Indianapolis was a finalist for the headquarters, records show the state "deleted" (according to the agency's own words) all of the safety citations, accepting Amazon's defense that the worker was to blame for his death. What's more, two former Amazon safety managers we spoke to who were aware of the death at the time faulted Amazon for failing to use formally trained maintenance professionals. 
Q: Amazon claims that its robots make workers' jobs safer, yet statistics show that robots are associated with increased safety risks. How are robots contributing to injuries? 
A: The robots make everything faster. For example, one worker who was there when Amazon first introduced robots said the robots were so efficient that humans could barely keep up. "Before robots, it was still tough, but it was manageable," he said. Afterward, "we were in a fight that we just can't win." Workers are held to much higher production quotas and, former Amazon safety managers said, the unrealistic demands lead to injuries. Some workers get repetitive stress injuries, throw out their backs or end up hurt from taking risky shortcuts to keep up. As one former safety manager said, "Humans are tapping out."
Q: Can you describe how Amazon appears to have violated federal regulations in complying with requests for safety data?
A: Employers must provide complete injury records for a worksite to any current or former employee who worked there and asks for them – by the end of the next business day. But in at least a dozen cases, Amazon either ignored the requests or provided only partial records. For example, some workers said, the company told them they could only get records for the time period they worked there, which is incorrect, according to OSHA.
Q: Can you walk us through the legal battle that you've fought to bring this story to light? What's the next step for you in court? 
A: Companies provide these injury records to the government, but the government keeps them secret. Under the Obama Administration, the U.S. Department of Labor proposed posting injury records online, but the agency reversed course under President Trump. We have two Freedom of Information Act lawsuits against the labor department. In one case, we are challenging the denial of our request for all injury records submitted by employers. In the other, we are challenging withholdings of Amazon injury summary reports that were collected as part of OSHA inspections. Both cases are pending in federal district court.
Q: This investigation was a team effort. How did each team member contribute to the winning story? 
A: This was a huge team effort involving all sides of our organization to produce a multi-platform project including text, radio, TV and an interactive map. The reporting team included producer Rachel de Leon, engagement reporter Byard Duncan, data reporter Melissa Lewis, senior reporter Katharine Mieszkowski and director of audience Hannah Young. The editing team for text was managing editor Andrew Donohue, executive editor Esther Kaplan and editor-in-chief Matt Thompson; for radio, executive producer Kevin Sullivan and senior supervising editor Taki Telonidis, and for TV, executive producer Amanda Pike and senior supervising editor David Ritsher, as well as PBS NewsHour executive producer Sarah Just and senior content producer Adam Raney. Other contributors include associate producer Najib Aminy; sound designer, engineer and composer Fernando Arruda; lead sound designer, engineer and composer Jim Briggs; copy chief Nikki Frick; video production assistant Skyler Glover; production manager Mwende Hinojosa; design and visuals editor Gabriel Hongsdusit; Reveal host Al Letson; web producer Sarah Mirk and community engagement specialist David Rodriguez. Vickie Baranetsky, our general counsel, on legal review; and The Atlantic and the Indianapolis Star were our wonderful publication partners.