About the Award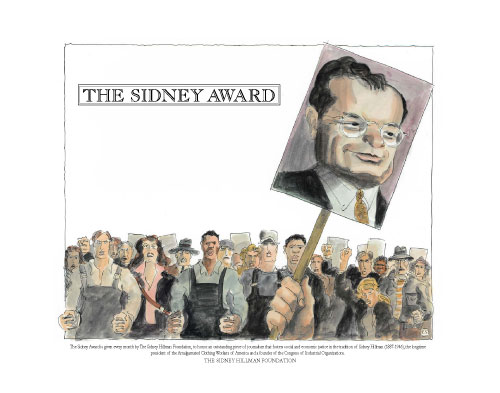 The Sidney is awarded monthly to an outstanding piece of journalism that appeared in the prior month.
Deadlines for nominations are the last day of each month.  In the case of magazines, please nominate according to the date it first appeared online rather than the issue date of the publication.
Nominations are accepted for one's own work, or for someone else's.
The Foundation will announce a winner on the second Wednesday of each month. Recipients will be awarded a $500 honorarium and a certificate designed by the New Yorker cartoonist Edward Sorel.
If you wish to nominate a piece, please click here for our nomination form. If you have any further questions about the process, please send your inquiry to lindsay@hillmanfoundation.org