November, 2019
NYT's Gay and Goldberg win November Sidney for Exposing Physical and Sexual Abuse at NYC's Largest Social Service Agency
Mara Gay and Emma Goldberg of the New York Times win the November Sidney for "When Poor People are Beaten for Seeking Help," a deeply reported investigative opinion piece that exposes an alarming pattern of physical and sexual abuse of clients at the Human Resources Agency (HRA), New York City's largest social service agency.
In 2018, a viral video caught HRA staffers ripping Jazmine Headley's baby from her arms during a chaotic arrest stemming from a dispute over whether the 23-year-old mother, who had been waiting for hours, could sit on the floor when no chairs were available. Headley insisted that her case was not an isolated incident, and Gay and Golberg's investigation proved her right. 
Over fifty people have filed legal complaints accusing HRA of serious abuse since 2013, and the city has paid out hundreds of thousands of dollars in settlements. 13,575 HRA clients submitted complaints to the agency during the same period, more than half of which arose from staff "rudeness," and nearly 700 of which found fault with the security staff over various issues including excessive force. 
After sifting through thousands of pages of documents and conducting extensive interviews with victims and their lawyers, Gay and Goldberg identified a pattern of unprovoked violence: "A person waits for hours to see a caseworker, then is ordered by a peace officer to leave the office for a capricious reason, like asking to see a supervisor or using a cellphone. As the person leaves the building, he or she is jumped by a group of officers, often in an elevator, staircase or doorway."
Lucretia McDaniel was charged with trespassing and disorderly conduct after she tried to film HRA officers beating up her mother. The charges were eventually dropped, but McDaniel was not allowed to work as a care aide while they were pending. Deprived of her income, McDaniel sought refuge in a city homeless shelter, only to be turned away because of the charges. She eventually received a $40,000 settlement from the city. 
Laura Zilioli was sexually assaulted by the supervising officer of an HRA job center in 2018. Other clients reported being handcuffed and held for hours in back rooms. 
"Gay and Goldberg combine deep investigative reporting with compelling opinion writing," said Sidney judge Lindsay Beyerstein. "Because they are writing on the opinion page, they can expose wrongdoing and propose reforms to end this pattern of abuse." 
Gay and Goldberg call for more staff training and welcome the upcoming introduction of body cameras but they argue that the violence at HRA will not stop until the city makes fundamental changes to "the web of bureaucracy and labor agreements" that prevent the HRA from effectively disciplining its employees. 
Mara Gay joined The New York Times in 2018. Before coming to The Times, she was a City Hall reporter at The Wall Street Journal, covering Mayors Bill de Blasio and Michael Bloomberg, and dozens of other stories that have shaped the nation's largest, most dynamic city. 
Emma Goldberg is a researcher for The New York Times editorial board and writer at the Times. Before joining the Times in May 2019, she wrote for the Washington Post, The Guardian, The Economist, Glamour and Elle Magazine, among other outlets. She has a degree in political science from Yale and a masters degree in gender studies from the University of Cambridge. She is a native New Yorker.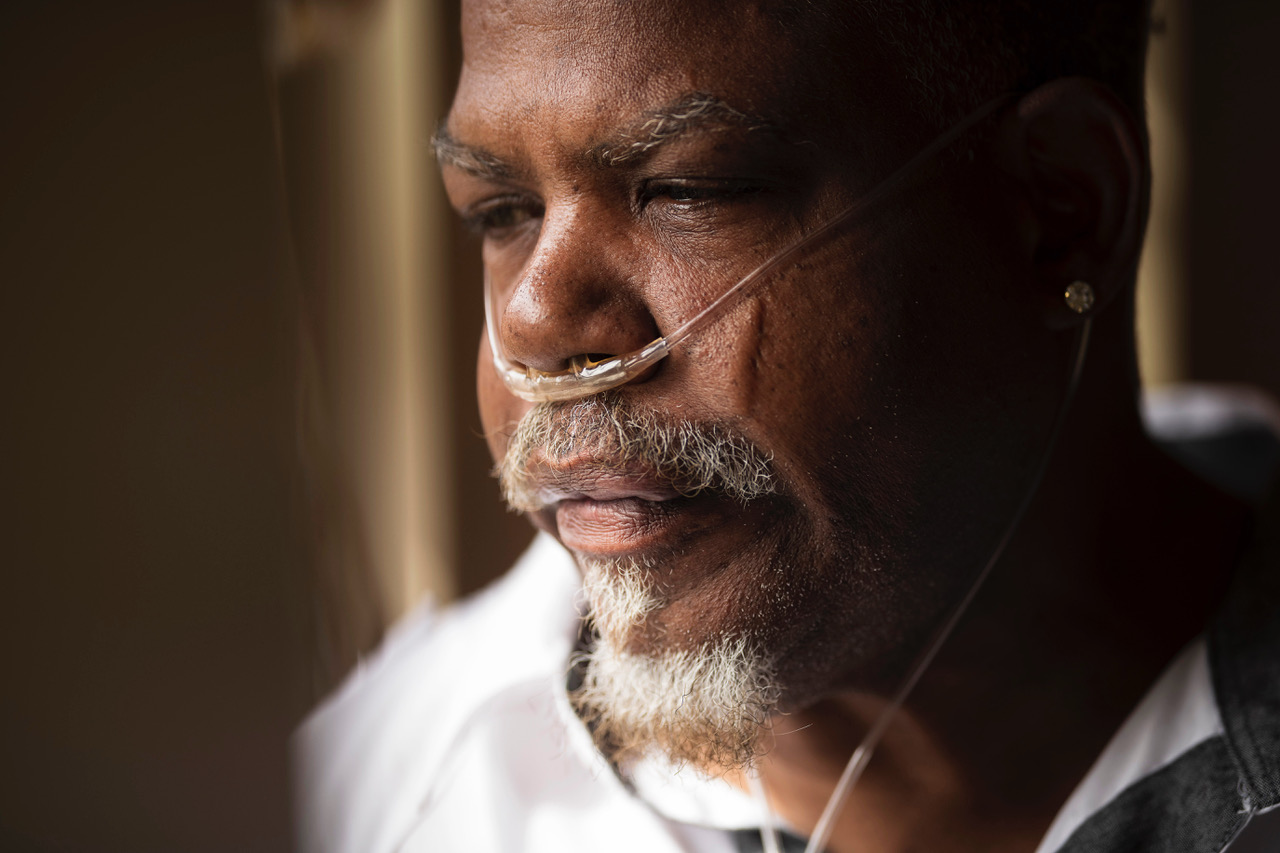 Karsten Moran for The New York Times
Lindsay Beyerstein interviewed Mara Gay and Emma Goldberg by email:
Q: How did you become aware that clients were being beaten at New York's largest social service agency? 
A: We first became aware of client abuse at the Human Resources Administration the way most New Yorkers did-through a viral video of a young woman, Jazmine Headley, being violently arrested at an HRA. center in Brooklyn in 2018 as her child was ripped from her arms. In an interview following the arrest, Ms. Headley said: "It's the story of many other people, it's not just my story." It made us angry. And we wanted to know: how many other people have experienced that treatment? How common is physical violence and abuse in New York welfare centers? Those questions instigated the reporting for this piece.
Q: Briefly describe your investigative strategy for this story?
A: Mara began with a FOIA request that helped us access all notices of claim filed against the HRA between 2013 and 2019. We read through thousands of pages of complaints, categorized them, and narrowed them to a subsection of those specifically alleging violence and physical assault. We then began contacting the lawyers and clients involved in the cases. The heart of the work was listening to the stories of people who had gone to a city welfare center seeking help, and suffered abuse instead. People made a great effort to come and speak with us. Sometimes the interviews lasted for hours. Several people cried. We weren't able to exclusively work on this story, but the courage and grit we saw in this very vulnerable group of people kept the project moving forward. There would be no story without them, and we are grateful and humbled by their trust and their willingness to speak with us.
Q: The format of this piece is unusual. It's a heavily reported investigative piece, but it ran online in the opinion section. How did you decide to present your findings in this way? 
A: One thing about the Times editorial board is that the institution is very old–the platform has been used to make for democratic change for the better part of two centuries. But it's an exciting time at the board, because we're constantly trying new things and expanding the notion of what an editorial can look like, experimenting with video and audio, for example, and doing more investigative work, even as we redouble our commitment to the progresive values that have driven the page for years. Our editors, especially Deputy Editorial Board Editor Katie Kingsbury, Alex Kingsbury (no relation!) as well as James Bennet, have led this effort, and were extremely supportive of the many hours and months we spent on this project. 
We also have experience that allowed us to tackle investigative work from an unusual perch. Mara is a writer for the Editorial Board, and Emma is a researcher for the board. Mara also has more than a decade of experience as a reporter, including years covering New York City Hall. We wanted to combine deep investigative reporting with the powerful platform the Editorial Board has to push for change and shine a light on injustice. Because we reported this piece for the board, we were able to investigate the pattern of abuse and then make focused calls for reform, like a top-to-bottom review of the agency's security. 
Q: These lines haunt me: "The stories share a pattern: A person waits for hours to see a caseworker then is ordered by a peace officer to leave the office for a capricious reason like asking to see a supervisor or using a cellphone. As the person leaves the building he or she is jumped by a group of officers often in an elevator staircase or doorway." The pattern you identify goes beyond individual officers using excessive force to control disruptive clients. These incidents sound planned and coordinated. What do you think is going on here? 
A: We believe there are a number of factors contributing to the disturbing pattern of abuse at the HRA. First, these centers are understaffed and peace officers are poorly trained — several told us directly that they are unprepared to work with the vulnerable client populations coming to the HRA. Because they are only equipped with batons and handcuffs, they sometimes resort to use of excessive force when they get into disputes with clients. Better training is essential to put a stop to the pattern of abuse. Then there's also the challenge of rooting out the most problematic officers, those who repeatedly abuse clients and have even committed sexual assault. Finally, the problem of poor people being criminalized for seeking assistance goes far beyond this agency, and far beyond New York. We interviewed experts for the piece who described how the HRA's abuse fits into a broader trend, across the country, of low-income people being treated like criminals simply for seeking out the benefits they're promised. 
Q: Why are officers converging on elevators and stairwells to attack clients who are already complying with orders to leave the building?
A: Our reporting suggests that there are a number of problem officers who are hostile, and sometimes even violent, in their interactions with clients. Why they're physically abusing clients isn't clear, but it's certainly unacceptable and demands a response from the city. Some problem officers have been identified and terminated, but there is a need for the agency to create clearer processes for reporting other officers abusing their power so they can be terminated.
Q: HRA officers are supposed to get body cameras by the end of the year. Do you expect that body cameras will curb the violence? 
A: We are hopeful that the body cameras will help hold officers to account and ensure clients can substantiate their claims when they experience abuse. Through our reporting, we found that much of the abuse at the HRA is happening in closed-off areas where there are few observers and no working cameras, such as in hallways or back offices. We hope that the body cameras will ensure the city can identify and discipline problem officers. However, we also believe the cameras are not sufficient as a solution, and we hope to see the city do a full examination of staffing, training, recruitment and disciplinary procedures at the agency.
Q: The HRA is the city's largest social service agency, but when I searched the Times' archives, I found only a handful of stories on the HRA in the last decade. Why do you think HRA has received so little attention over the years? 
A: Our colleagues in local journalism work very hard every day to bring accountability to New York. But even in New York, the media capital of the country, the cuts to local journalism have been deeply felt. All across the country, there are simply fewer journalists employed to keep tabs on the lawmakers, lobbyists, police officers, civil servants, mayors, governors and members of Congress in the United States. A project like this one takes many hours, and is something few news outlets have the resources to take on. 
The HRA is also an invisible empire within the larger city - though it is a sprawling social service agency that helps millions of New Yorkers, those who don't rely on it for benefits or rental assistance have little reason to frequent its centers or follow its work. We hope that our reporting will ensure greater accountability for the agency. We heard from a number of readers moved by the story who have direct experiences visiting HRA officers for food stamps or other benefits. We know that there are so many dependent on the agency for their livelihood, so we hope this reporting helps to bring its work more into the public view.