December, 2020
Mason and McDowell win December Sidney for Exposing Rampant Sexual Abuse of Women Who Produce Palm Oil for Global Beauty Brands
Margie Mason and Robin McDowell of the Associated Press win the December Sidney Award for "Rape, abuses in palm oil fields linked to top beauty brands," which exposes the horrific working conditions endured by millions of women who work on plantations in Southeast Asia, producing the palm oil that finds its way into countless consumer products including offerings by L'Oreal, Colgate-Palmolive, and Cargill. This is the second in a three part-series on abuses in the palm oil industry. The third and final installment will focus on the plight of child workers. 
In interviews with more than three dozen female plantation workers, the reporters learned that women are relegated to the lowest-paid, most insecure and dangerous roles on the plantation. The isolated rural setting makes them vulnerable to supervisors who demand sexual favors, and even force women into the jungle to rape them. 
"He threatened to kill me," one teenage rape survivor recalled, "He threatened to kill my whole family."
Accidents and toxic exposures are routine. Many women are grieving miscarriages that happened after they were exposed to massive quantities of herbicides and denied adequate gynecological care. Women are forced to lift many times their body weight, even while pregnant. This unsafe lifting contributes to an epidemic of a painful disorder known as "uterine prolapse" in which the womb protrudes from the body. 
"Beauty products are sold with the language of empowerment," said Sidney judge Lindsay Beyerstein, "It is impossible to reconcile the "you go girl" message of a trendy lipstick with the suffering of the women who produce the raw materials." 
Few consumers want to confront the reality behind the glossy packaging, but that's nothing new for Mason and McDowell, who specialize in blowing up what they call "open secrets."  
"The key is to expose what's happening, explain how it happened and who's to blame, while connecting it directly to readers," Mason and McDowell wrote in our Hillman Backstory interview (below).
Mason and McDowell were part of a four-member team of reporters who won the 2016 Pulitzer Prize for Public Service, along with numerous other awards, for a series of stories about slavery in the seafood industry that led to the freedom of 2,000 enslaved migrant fishermen in Southeast Asia.
Mason is a global investigative journalist who has reported for The Associated Press from more than 20 countries across four continents. Based in Southeast Asia for nearly two decades, much of her work focuses on human rights abuses, supply chain tracking and issues involving poverty, women and children. She hails from West Virginia and was a Nieman fellow at Harvard University and an Asian studies fellow at the University of Hawaii.
McDowell spent more than two decades in Southeast Asia, where she covered everything from bloody coups and al-Qaida-linked terrorist attacks to plane crashes, tsunamis and the ethnic cleansing of Rohingya Muslims. Now based in Minnesota, she continues to focus on the world's most vulnerable, including minorities and others who are persecuted because of their race, religion, gender or social status.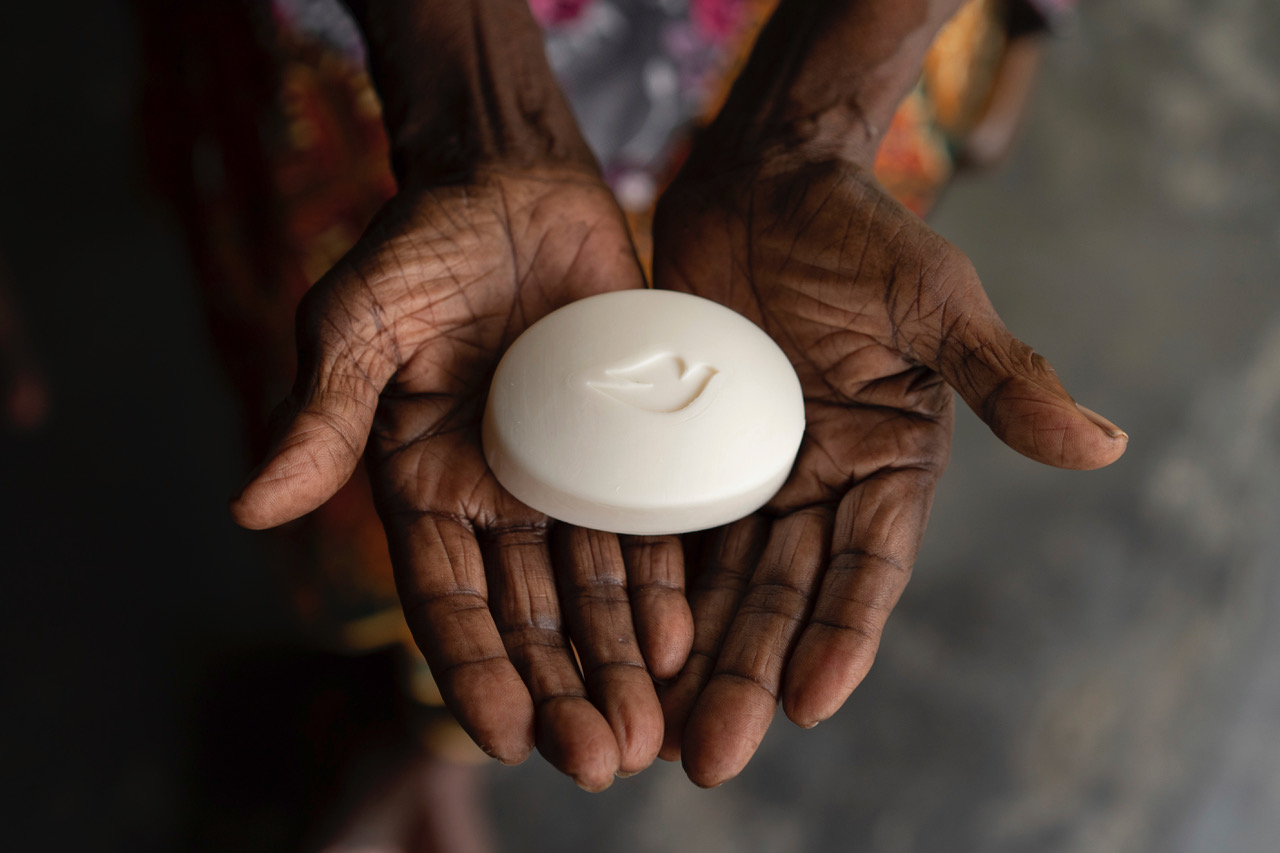 AP Photo
Lindsay Beyerstein interviewed Margie Mason and Robin McDowell by email:
Q: How did you become interested in gendered abuses on palm oil plantations?
A: Soon after we started looking at labor abuses on palm oil plantations, we realized women had largely been left out of the conversation. They are the invisible workhorses of this industry, and we really wanted to shine a light directly on their plight to bring them front and center. It was especially important for us to expose the sexual violence they face. The #MeToo movement never reached the women of palm oil.  
Q: How did you approach the palm oil workers and earn their trust? 
A: We worked very carefully over a long period of time to develop sources and networks to ensure the women we spoke to would be safe and to gain their trust. It was especially difficult to get girls and women to open up about sexual harassment and abuse, which is extremely taboo in Indonesia and Malaysia.
Q: How do palm oil planters keep generations of workers trapped on the plantations?
A: Many workers are born on the same plantations where their parents and grandparents worked. Their houses are owned by their companies, essentially trapping people who are struggling to earn enough just to live day to day. With little or no education, it's impossible for many to break the cycle and move beyond their plantations.  
Q: Can you talk a bit about the methods you used to figure out which palm oils were finding their way into which U.S brands? (Customs records, etc.)
A: Thanks to years of pressure from environmental groups upset about palm oil destroying rainforests and wildlife habitats, many big companies now publish their supply chain mill lists. We used these, along with U.S. Customs data, to help link the plantations we visited to many major Western food and cosmetic brands.
Q: Many cosmetics brands claim their products are manufactured ethically. How is palm oil made under these horrific conditions finding its way into their supply chains? 
A: This is perhaps one of the most complicated questions to unravel. We found many workers on certified sustainable plantations or harvesting fruit going into certified sustainable mills. Most grievances filed to the Roundtable on Sustainable Palm Oil are linked to environmental destruction or land grabs. Labor abuses have only been raised in recent years. Greater awareness will help, but it's a tough problem to fix because the supply chains are a complex spider web consisting of direct-source and third-party buying. Some companies we talked to said they weren't even aware who their suppliers were.
Q: The story mentions that some palm oil workers have unions. Why are the unions failing to protect their members? 
A: The independent unions that exist are often weak, and some struggle with membership due to intimidation and a history of violence.
Q: What did you learn from this investigation that you will carry forward to future projects?   
A: We tend to focus on projects that many other reporters might ignore as old stories. We refer to them as "open secrets," and they are everywhere. Stories about a topic most people dismiss because they don't want to know, or they already think they understand what's going on when they really don't. The key is to expose what's happening, explain how it happened and who's to blame, while connecting it directly to readers. Ultimately, the goal is to bring about change.