November, 2020
Josh Dzieza wins November Sidney for Exposing The Great Foxconn Con
The Sidney Hillman Foundation announced today that Josh Dzieza of The Verge wins the November Sidney Award for "The 8th Wonder of the World (*wonder not guaranteed)" which explores how the Trump administration and Republican leaders in Wisconsin wasted at least 400 million taxpayer dollars to create the illusion that Taiwanese tech giant Foxconn would build LCD screens in the state.
In 2017, Foxconn promised to invest $10 billion to build a 20-million-square-foot LCD manufacturing complex which would employ 13,000 people. Dzieza's reporting shows that Foxconn defaulted on almost every promise they made in order to secure massive subsidies. Foxconn came to Wisconsin with no viable business model for making LCDs and instead demanded that its employees come up with alternative revenue streams. Suggestions ranged from tree and fish farming to commercial storage, but all the plans fizzled. 
Instead of a state-of-the-art factory, Foxconn built a warehouse 1/20th the size of the promised facility. Wisconsin Republicans cited Foxconn's lavish promises in their campaign ads and Donald Trump got a public appearance out of the 2018 ground-breaking ceremony, but ordinary Wisconsinites suffered. Some quit good jobs only to discover that they were "ghost workers" whose only duty was to absorb abuse from their superiors while the company hoped their presence on the payroll would boost their "job creation" stats enough to qualify for tax subsidy payments. Others lost their homes through eminent domain in order to clear land that now sits empty. Cash-strapped governments paid to provide infrastructure to support a manufacturing complex that never materialized. 
"This story illustrates how businesses and politicians collude to subsidize corporations with zero accountability" said Sidney judge Lindsay Beyerstein. "The politicians got campaign appearances and Foxconn got a friendly line to Donald Trump during a trade war, but ordinary people got shafted." 
Josh Dzieza is an investigations editor and feature writer for The Verge covering technology, business, and science. His coverage of Amazon was named in Longform's Best of 2019 Tech Writing and a finalist for the 2019 Deadline Club awards. His story about migratory beekeepers received the 2016 Science in Society Journalism Award from the National Association of Science Writers.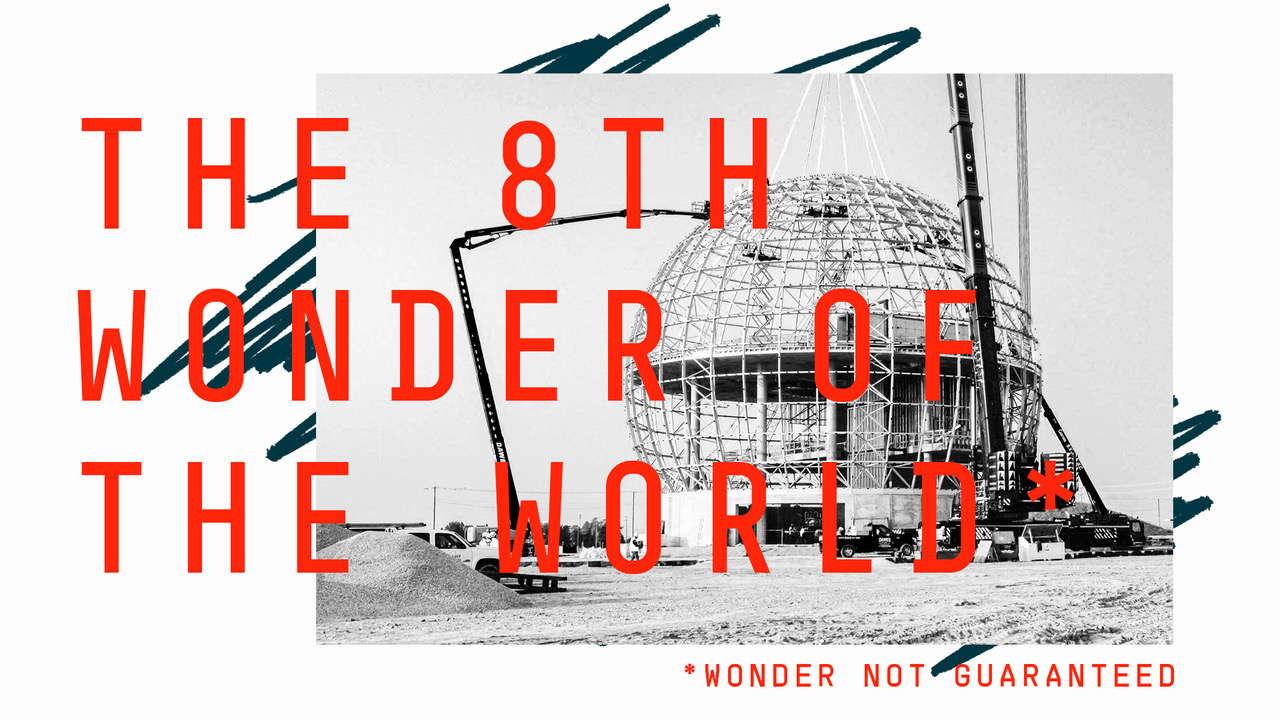 Lindsay Beyerstein interviewed Josh Dzieza by email:
Q: How did you become interested in the saga of Foxconn in Wisconsin?
A: It started with an assignment from our editor in chief, Nilay Patel, who's from the area where the factory was to be located. It seemed like the sort of big announcement Trump often makes that quickly fades from public view, and we wanted to keep following it and figure out what was actually happening. 
The more I learned about the project, the more red flags I saw: the rushed and highly political deal, the astronomical incentive package, the lack of a clear business case. Foxconn is an intensely secretive company, but even from what I could glean in my initial reporting it was evident the project was falling behind. Yet Foxconn and supportive politicians continued to insist it was on track. Local governments continued to relocate people to clear land and spend money on infrastructure. As I heard from people whose lives had been disrupted by the project, and later from people who had joined it, it became clear that the project had gone badly awry and that the ongoing disconnect between appearance and reality was doing real harm. 
Q: Why do you think Foxconn agreed to come to Wisconsin without so much as a business model? 
A: The most plausible explanation is that Foxconn, faced with threatened tariffs on electronics, needed Trump's goodwill, and promising a factory in Wisconsin was an effective way to earn it. Actually building a factory, figuring out what it would make, and other such details were ancillary and even irrelevant to achieving that purpose; as we've seen, the building Foxconn calls an LCD factory is empty and permitted for storage, yet Trump last month called it "one of the most incredible plants I've ever seen." 
This also isn't out of keeping with how Foxconn operates elsewhere. The company frequently announces large projects only to end up doing whatever makes economic sense — often something far smaller, or nothing at all. 
Q: The question I keep coming back to is: Who scammed whom? To what extent did the GOP politicians believe that Foxconn was capable of creating the jobs they promised? 
A: The architects of the deal never seriously analyzed the likelihood of Foxconn doing what it promised. No industry experts were consulted, and GOP politicians aggressively pushed back  whenever critics pointed out the company's track record or other warning signs. The people I spoke to, and public statements made elsewhere, indicate that officials largely took Foxconn at its word. 
But I wouldn't say Foxconn scammed Wisconsin officials. There was a clear lack of due diligence on their part, and in the short term, it was a mutually beneficial arrangement for everyone involved. Gou became a regular visitor to the White House during the trade war; the Trump administration touted a victory in reshoring manufacturing; Scott Walker campaigned on the project, though even by that time its popularity had begun to wane. The costs will mostly be paid by those who weren't party to the deal: the people who were forced to move to make way for a factory that isn't there, and the taxpayers who have spent hundreds of millions of dollars on infrastructure the company doesn't need. 
Q: Foxconn has pulled similar "state visit" scams in various other countries and in Pennsylvania. What are they getting out of these gambits? 
A: Sometimes it seems they are elements of larger negotiations. The Pennsylvania project, which unlike Wisconsin wasn't something officials pushed for or spent money on, was announced when Gou was visiting the US promoting Taiwan's bid to join the Trans-Pacific Partnership. Experts have told me these announcements can also be a means of testing the waters and seeing what types of incentives the company can get while weighing future expansions. I do wonder if Foxconn's track record will become a problem as it attempts to expand beyond China. 
Q: You made use of a wealth of public records to make sense of this secretive operation, can you walk us through some of the resources you used to get the story? 
A: Initially the best information I could get about the project came from correspondence between state officials, who had more — though still very limited — insight into what was happening, as well as filings that Foxconn was contractually obligated to make to the Wisconsin Economic Development Corporation about its progress. I also used building permits and other records to assess Foxconn's activity and compare it to the company's public statements. This formed the skeleton of the story, as well as the basis for earlier stories about the failure of the company's innovation centers and other initiatives.
As I was writing these earlier stories, I was also spamming current and former Foxconn employees whose names popped up in documents or LinkedIn, just trying to get any insight at all into what was happening internally. It got somewhat pathetic. Last year, I stood outside Foxconn's Milwaukee headquarters and handed business cards to fleeing employees. A source later told me people joked that pretty much everyone there had gotten an email or message from me at some point. But eventually life at Foxconn became so chaotic that employees started reaching out, and that allowed me to fill in the gaps about what had actually been happening there. 
Q: What did you learn from this investigation that you will carry forward to future projects?
A: Persistence. For a long time I was writing stories that were variations of "nothing continues to happen with the Foxconn project," based mostly on public records. It was only much later that the other half of the story, the employee sources, fell into place, often when people responded to inquiries I'd made long before. So I suppose what I learned is that if you apologetically bother people enough eventually some of them will talk to you.