January, 2021
Bangor Daily News wins January Sidney for Exposing Lack of Accountability for Maine Law Enforcement
Erin Rhoda, Josh Keefe and Callie Ferguson of the Bangor Daily News win the January Sidney Award for "Lawmen Off Limits," a series that exposes a severe lack of oversight and accountability of county law enforcement in Maine. 
Unlike regular police officers, sheriffs in Maine are elected officials who can only be removed from office by the governor. A sheriff who is accused of wrongdoing can't even be placed on leave. With virtually no oversight, the sheriff system is rife with abuse.
In 2017, Oxford County Sheriff Wayne Gallant remained in office even while he was under FBI investigation for sexual harassment and misconduct. Gallant demanded oral sex from a deputy, who himself was charged with abusing his wife. Because the deputy was under investigation by the sheriff's department, Gallant controlled both his employment and his freedom. Because he could not be suspended or put on administrative leave while the FBI investigated, Gallant used his extra time in office to cover up even more sexual harassment.
The Bangor Daily News investigation widened to include other county law enforcement officers and prison guards accused of sexual harassment and other misconduct. The team obtained hundreds of pages of disciplinary records for all of Maine's counties. These records are public, but they often obscure more than they reveal. A third of disciplinary records that resulted in serious punishments were too vague to decipher what the officer did wrong. 
"Just because a record is nominally public doesn't guarantee that it contains enough information to keep the public informed," said Sidney judge Lindsay Beyerstein.
The team also obtained the records from Maine's only police oversight body. Maine law doesn't allow its Criminal Justice Academy to decertify officers for cruelty or depravity. They found 21 cases where police officers kept their certifications for misconduct that probably would have cost them their badges in other states. 
The year-long investigation has already prompted a flurry of proposed reform legislation. 
"A pretty large part of my inspiration on this was the series your newspaper ran over the last few months regarding officers that were not behaving properly. I don't know of anyone that was not incensed by that behavior," said Rep. David McCrea, a state legislator who is working on legislation to increase accountability for sheriffs. 
Erin Rhoda is the editor of investigations at the Bangor Daily News. She also writes for the newspaper, often centering her work on such issues as sexual assault, domestic violence, rural economies and addiction. She was the 2016 Maine Journalist of the Year, and in 2018 her peers named her one of Maine's most respected journalists.
Josh Keefe is an investigative reporter for the Bangor Daily News where he digs into economic issues, particularly those pertaining to forestry and housing. His work has appeared in The New York Times, Slate, Longform.org, and Newsweek/IBT, where he was a staff reporter. He is a graduate of the Craig Newmark Graduate School of Journalism at CUNY and Skidmore College.
Callie Ferguson is an investigative reporter for the Bangor Daily News where she writes about criminal justice, police and homelessness. In 2018, the Maine Press Association awarded her the Bob Drake Young Writers Award for her coverage of a 10-year-old girl's murder at the hands of her parents, the first line-of-duty killing of a Maine sheriff's deputy in 30 years and her investigation of a police chief in Maine's northernmost county.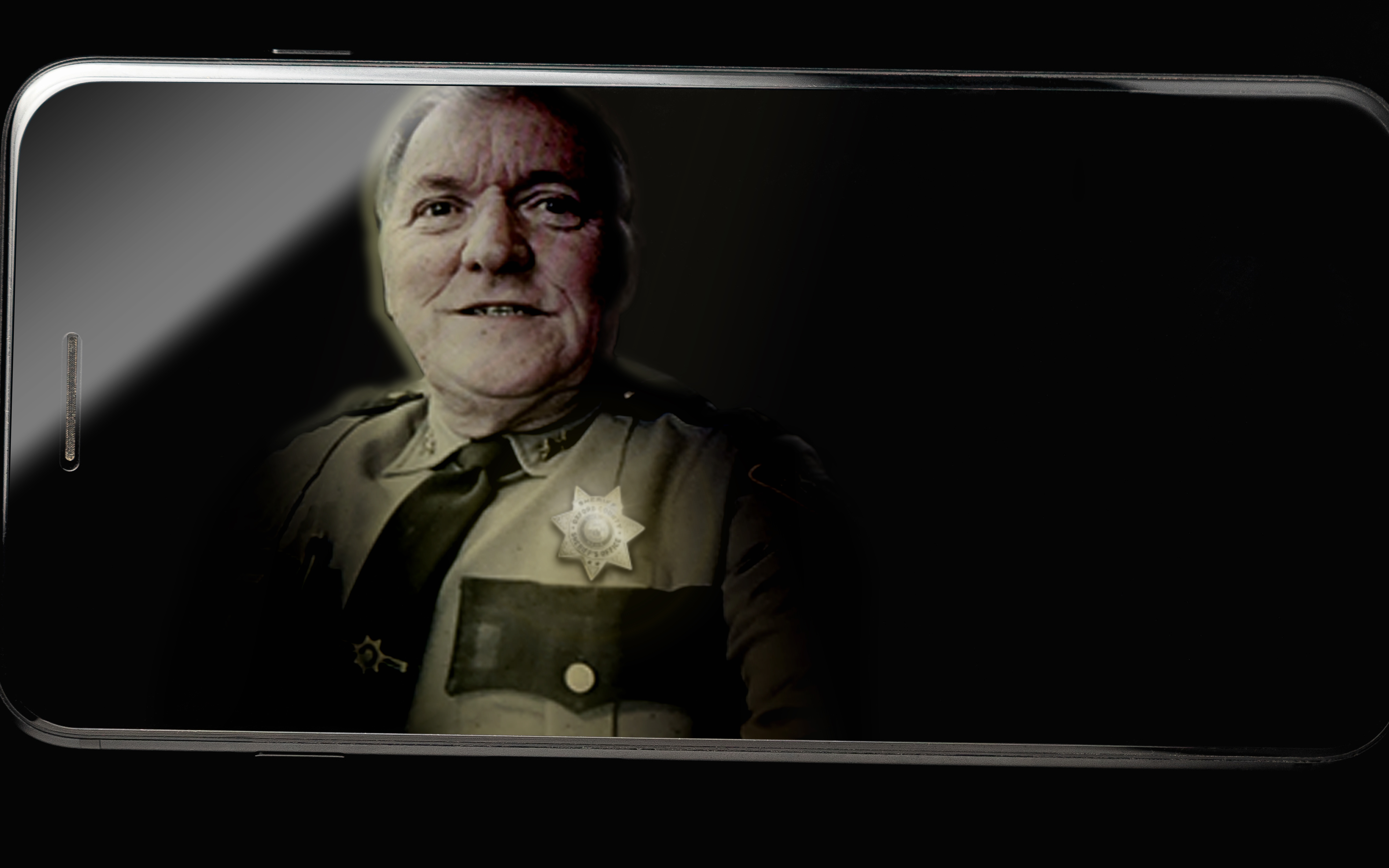 Coralie Cross | Bangor Daily News
Lindsay Beyerstein interviewed Erin Rhoda by email:
Q: How did you become interested in accountability for sheriffs in Maine?
A: Our past reporting (here and here) into county jail guards who had sexually harassed their coworkers and kept their jobs made us want to expand our scope statewide and expose the ramifications of what we suspected was a systemic lack of accountability. 
Q: The backbone of your series was a very large open records request. Can you summarize the role those documents played in your investigation?
A: Documents laid the groundwork for our stories. In early 2020, we began filing public records requests with all 16 Maine counties for five years of discipline and settlement agreements, ultimately obtaining nearly 1,300 pages of digital files. In analyzing the records, we discovered that a third of those documenting serious discipline did not contain enough information to determine what had happened, even when an officer was fired. It meant the public can't know whether discipline is equitable across offices and violations — or whether sheriffs are holding their staff accountable.
We also requested officer certification records from the overseer of police, the Maine Criminal Justice Academy, so we could cross reference them with the discipline records. With the two datasets, we could see that county officers had kept their certifications despite repeatedly lying to their supervisors, belittling an inmate based on his disabilities and ethnicity, and sexually harassing colleagues and prisoners. In one case a former officer avoided decertification twice in three years despite repeated allegations of domestic violence and being fired twice.
Q: What did you learn from this investigation that you will carry forward to future projects?
A: We weren't expecting such an outpouring of a response to our work. We learned how much people across Maine, including many in law enforcement, care about strengthening the oversight of officers. Accountability, ultimately, can foster more public trust in law enforcement, they told us, and help respected police officers do their jobs. As we pursue other long-term projects, knowing that people want in-depth journalism will help motivate us. No one should underestimate the capacity of the public to respond to issues that matter to them.
Q: This series has already had a lot of impact. Tell us about the reform bills that are in the works. 
A: Shortly after publishing at the end of November and beginning of December 2020, we heard from several hundred readers, including Maine lawmakers who said they wanted to act. A few weeks later, at least three legislators submitted initial bill titles to allow sheriffs alleged of wrongdoing to be placed on administrative leave and to permit Maine's police overseer to punish officers for a wider range of misconduct. In interviews, the lawmakers — two Republicans, including a former police chief, and one Democrat — cited the Bangor Daily News' reporting as the reason for their legislation. 
Q: Can you describe the role that the Pulitzer Center played in bringing this story to light?
A: The Pulitzer Center in Washington, D.C., awarded us a grant to pay for the hard costs of the reporting project, such as to get the records. We couldn't have done this series without the nonprofit's financial support.
Q: Did anything funny or unexpected happen in the course of reporting this story? 
A: We have spent months in the past trying to get evidence of officers sending explicit photos to their coworkers, but with one of our stories we quickly found many naked photos of a former sheriff. We became a bit desensitized to opening up our email or Facebook Messenger to see someone had sent more naked images of the sheriff. While it's not what we imagined when we signed up to be journalists, we are grateful people were willing to share the pictures and videos because it helped us corroborate our story.
Q: Why is there so little oversight for sheriffs in Maine compared to other states? 
A: In Maine, it's written into the state constitution that sheriffs can only be removed by the governor. There is no legal mechanism, though, for a governor — or anyone — to put a sheriff on administrative leave while he or she is being investigated for infractions or even potential crimes. Sheriffs in the past resisted attempts to install more oversight, but it now appears they are willing to have that discussion.