2022 Hillman Prize for Book Journalism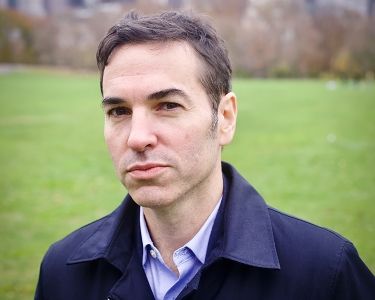 Eyal Press
Dirty Work: Essential Jobs and the Hidden Toll of Inequality in America
Farrar, Straus and Giroux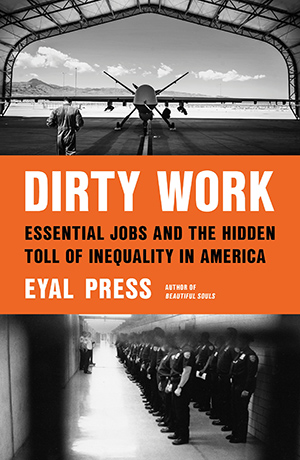 In Dirty Work, Eyal Press offers a paradigm-shifting view of the moral landscape of contemporary America through the stories of people who perform society's most ethically troubling jobs. His subjects include prison guards, slaughterhouse attendants, oil and gas workers, and drone operators who kill from behind desks.
As Press shows, we are increasingly shielded and distanced from an array of morally questionable activities that other, less privileged people perform on our behalf. Americans aren't prepared to give up mass incarceration or cheap meat, but we're not willing to pay what it costs to achieve these things with a modicum of decency or safety. So we hide the work and shun the workers. It's easier to judge a worker on a polluting oil rig than it is to acknowledge our own dependence on fossil fuels.
The COVID-19 pandemic has drawn unprecedented attention to essential workers, and to the health and safety risks to which workers in prisons and slaughterhouses are exposed. But Dirty Work examines a less familiar set of occupational hazards: psychological and emotional hardships such as stigma, shame, PTSD, and moral injury. These burdens fall disproportionately on low-income workers, undocumented immigrants, and people of color.
Illuminating the moving, sometimes harrowing stories of the people doing society's dirty work, and incisively examining the structures of power and complicity that shape their lives, Press reveals fundamental truths about the moral dimensions of work and the hidden costs of inequality in America.
Eyal Press is an author and journalist based in New York. The recipient of the James Aronson Award for Social Justice Journalism, an Andrew Carnegie fellowship, a Cullman Center fellowship at the New York Public Library, and a Puffin Foundation fellowship at Type Media Center, he is a contributor to The New Yorker, The New York Times and numerous other publications. He is the author of two previous books: Beautiful Souls, which examines the nature of moral courage, and Absolute Convictions, which traces the abortion wars that racked his hometown of Buffalo, NY, and the medical practice of his father. Dirty Work was chosen as one of the ten best books of 2021 by Publishers Weekly and The Chicago Tribune and was one of the 100 New York Times Notable books of the year.