2019 Hillman Prize for Web Journalism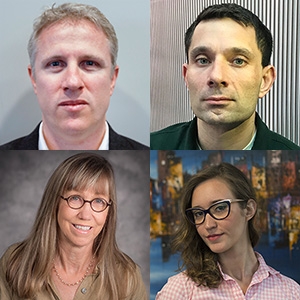 Joshua Schneyer, Michael Pell, Andrea Januta, Deborah Nelson
Reuters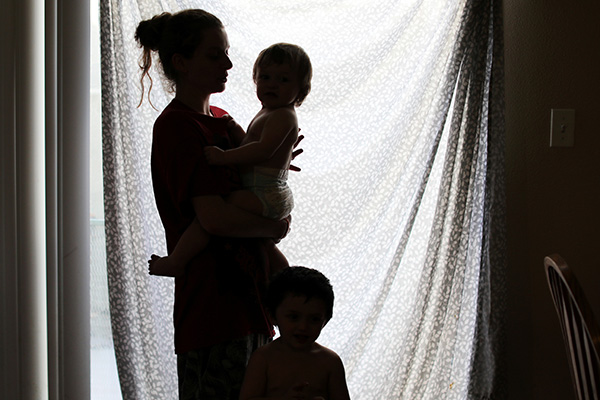 In "Ambushed at Home," Reuters took readers inside restricted-access U.S. military bases to reveal the untold story of how many military families live in slum-like squalor, battling toxic lead, rampant mold, leaking ceilings and rodent infestations. The investigation unmasked a housing privatization program that strips military families of their rights, sickens their children and leaves soldiers penniless and powerless as private landlords earn billions of dollars in 50-year contracts with iron-clad guarantees of profit.
In 1996, the military began privatizing its homes. The initiative was the largest-ever corporate takeover of federal housing. Across the United States, 15 private real estate companies now partner with the Army, Navy and Air Force to manage some 200,000 on-base housing units. These units house 700,000 Americans at more than 100 military installations nationwide, including an estimated 100,000 children under the age of five.
The initiative was meant to replace substandard housing and save taxpayers billions by having contractors foot the rebuilding bill. But Reuters found private landlords operating outside the purview of state and local regulators, with little Pentagon oversight. The military families lack basic tenant protections that civilians take for granted and they have little recourse since local and state inspectors do not have jurisdiction to go on bases.
To confirm the presence of toxins in homes, Reuters worked with scientists, and analyzed undisclosed medical records from military hospitals. They interviewed 250 service families. Reporters also analyzed thousands of pages of secret financial agreements to reveal that one of the Army's biggest landlords stands to earn $1 billion in fees over his contract's lifetime. This business affords him a luxurious lifestyle as his tenants contend with bursting pipes, collapsed ceilings and brown tap water.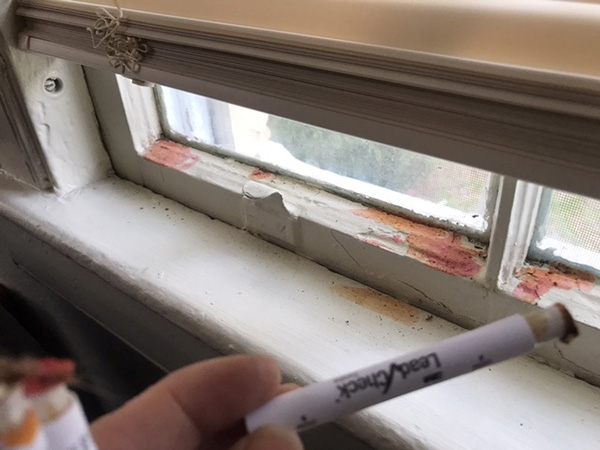 Reuters showed the emotional and physical effects of living in hazardous, squalid housing.  In addition to coping with the filth and illnesses, many expressed fear that complaining would anger commanders and harm careers. Some Marine and Navy families even left the military to escape unsafe homes.
As a result of "Ambushed at Home," dramatic government action was taken – three federal investigations, new legislation, widespread repairs and a $386 million emergency program to inspect housing for hazards. The Army crafted a plan to inspect 40,000 older homes for toxic lead, mold and asbestos. The EPA vowed to investigate Louisiana National Guard housing practices. And Congress passed legislation to protect families and ordered a year-long GAO probe into base housing conditions.
The series also yielded quick relief for tenants profiled in the series. In Mississippi and North Carolina, families with mold-infested homes were moved. Army hospitals began reporting children's lead testing results to state public health agencies after Reuters found them breaking laws that require it. And the Army stopped a policy that discouraged inspections for lead-based paint in its homes.
The reforms under way as a result of the coverage promise protections long overdue to hundreds of thousands who serve their nation. Commenting on what Reuters found, then-Defense Secretary James Mattis said the U.S. military has a "moral obligation" to provide safe housing to its warrior families. Former director of the National Center for Healthy Housing, Rebecca Morley, wrote, "You all are spurring more action than laws that have been on the books for 20 years."
Joshua Schneyer is an investigative reporter at Reuters in New York. He has focused on chronicling preventable health and safety hazards for children, financial misconduct among CEOs, and a historic U.S. oil drilling boom, receiving journalism honors including the John B. Oakes award and two Gerald Loeb awards. He spent a decade reporting in Brazil and Venezuela before joining Reuters in 2009.
Michael Pell has worked on the Reuters' data team since 2013. Before joining Reuters, he worked for the Center for Public Integrity and the Atlanta Journal Constitution's investigative team. While at the CPI, he worked on investigative series about dangerous pesticides, Congressional lobbying and workplace safety. At the AJC, Pell was part of a team that used testing data to identify cheating on standardized tests across the country. Recently at Reuters he was part of an award-winning series that identified thousands of communities across the country where lead poisoning rates are higher than Flint, Michigan.
Andrea Januta is a New York-based reporter for Reuters. Prior to joining Reuters in 2018, she interned on the business desk at the Miami Herald and worked as a financial data analyst at Goldman Sachs. Andrea received a master's in journalism from Columbia University and a bachelor's degree in math and economics from Yale.
Deborah Nelson is associate professor of investigative journalism at the University of Maryland. She is a freelance reporter for Reuters, where she has co-authored award-winning series on climate change and superbugs. She shared in a Pulitzer Prize for a Seattle Times series on tribal housing and co-edited Pulitzer-winning investigations at the Los Angeles Times and Washington Post. Her reporting has earned top honors from the Society of Professional Journalists, National Academies of Sciences, American Association for the Advancement of Science, Investigative Reporters and Editors, Overseas Press Club, Scripps Howard and John B. Oakes. She wrote a critically acclaimed book on U.S. war crimes in Vietnam.