2019 Hillman Prize for Newspaper Journalism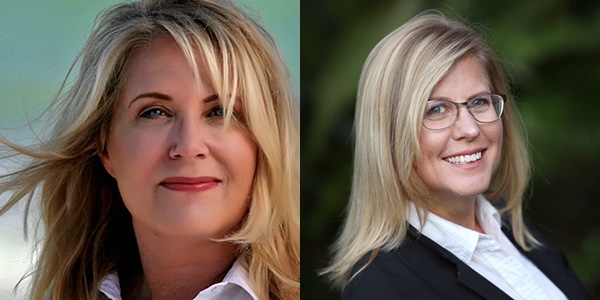 Julie K. Brown and Emily Michot
Miami Herald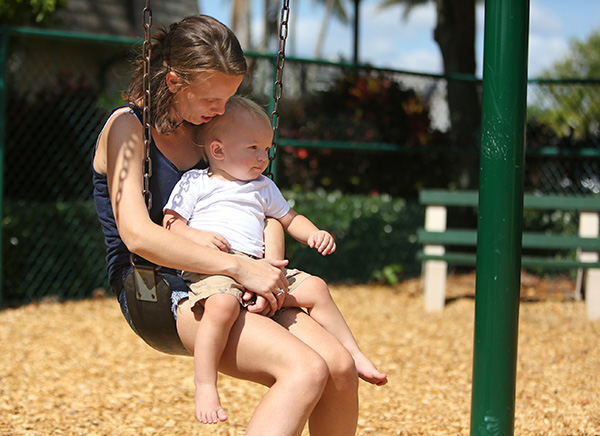 Perversion of Justice, Julie K. Brown and Emily Michot's three-part series in the Miami Herald is a stunning takedown of America's criminal justice system. Their reporting showed how Jeffrey Epstein, a multimillionaire financial advisor, who molested scores of underage girls at his Palm Beach mansion over a number of years, evaded prosecution by the feds despite overwhelming evidence. Epstein's accusers have been left without justice, even as they continue to be traumatized by their experiences. Behind the lack of prosecution: Alexander Acosta, former U.S. Attorney for Southern Florida, who is now President Trump's secretary of labor, responsible for overseeing international child labor laws including protections against sex trafficking.
Brown's reporting stated, "In 2007, the FBI had prepared a 53-page federal indictment charging Epstein with sex crimes that could have put him in federal prison for life. But then-Miami U.S. Attorney Alexander Acosta signed off on a non-prosecution agreement, which was negotiated, signed and sealed so that no one would know the full scope of Epstein's crimes. The indictment was shelved, never to be seen again."
Despite allegations that Epstein sexually abused hundreds of girls in Palm Beach, Manhattan, New Mexico and in the Caribbean, Epstein only faced charges in state court where he pleaded guilty to lesser crimes and served only 13 months in a private wing of a county jail with special work-release privileges that he should not have qualified for as a registered sex-offender.
Even in pre-#MeToo America, the effort by the U.S Attorney to minimize Epstein's crimes and allow him to circumvent public scrutiny and avoid prosecution, despite a slew of accusers as young as 14, is shocking.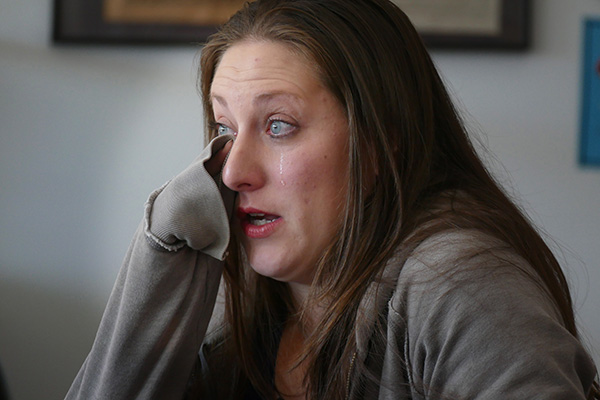 Previous reporting about Epstein's sex crimes focused on the salacious elements. But Brown and Michot took the narrative to a new level seeking out the young women — all of them — and convincing many of them to go on the record (and on video) to tell their stories. Brown was also the first to convince the former police chief and his lead detective to discuss, on the record, their disgust over the way prosecutors handled the case.
Brown's reporting outlined in stark detail the full scope of Acosta's surrender. She showed how Acosta was directly involved in negotiating the secret plea deal for Epstein and made it clear to Epstein's lawyer that his client would get complete cooperation from Acosta's office. This included actively helping the defense team conceal the plea agreement and keeping victims of Epstein in the dark about upcoming court hearings – all so those victims couldn't be heard. Critical information was even kept out of the hands of the police and the presiding judge.
In March, the attorney for the 16-year-old girl who state prosecutors now say was the victim attached to the mysterious plea deal given to Epstein says neither he nor his client was ever informed that it was her case that ended Epstein's prosecution, an apparent violation of the Crime Victims' Rights Act, which says victims are entitled to know the status of their case.
The response to the series was swift. Acosta, who had been on a list of possible successors to then-Attorney General Jeff Sessions, was removed from that list, and editorial boards and activists across the country demanded that he resign from his position as labor secretary, though he continues to have Trump's "complete confidence." A bipartisan group of federal lawmakers called for a probe by the inspector general for the U.S. Department of Justice, and in short order, Epstein settled two pending lawsuits, including one in which he was forced to acknowledge that he had used his wealth and power in an attempt to intimidate a lawyer who had been advocating for the victims. In February, a federal judge ruled that the deal Acosta struck with Epstein was illegal — and now the federal courts will weigh whether to throw it out and order a new prosecution against Epstein.
Without the Herald's reporting, we may never have known the full extent of Epstein's crimes and the number of victims involved. And, we have one more example of the kind of person Trump has elevated to run vital parts of our government. The story is still unfolding and the reporting still ongoing.
Julie K. Brown is an investigative reporter with the Miami Herald. During her 25-year career, she has worked as a general assignment reporter, crime and courts reporter, education reporter, night city editor, enterprise editor and a member of the Herald's Investigative Team. She has won numerous journalism awards including a Polk Award.
Emily Michot has been a photographer and videographer for the Miami Herald for the past 23 years. She has contributed to multiple award-winning projects at the Herald. She is two-time finalist for a Pulitzer Prize.