2019 Hillman Prize for Book Journalism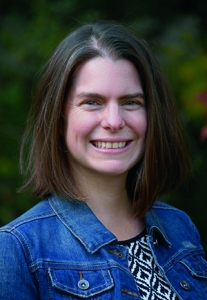 Anna Clark
The Poisoned City: Flint's Water and the American Urban Tragedy
Metropolitan Books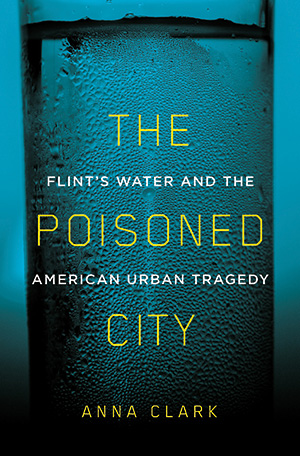 In April 2014, when residents of Flint, Michigan, turned on their faucets, they knew something was wrong. Their water was brown, orange and dark like coffee, and foul-smelling. Then they got sick – rashes, hair loss and Legionnaires' disease. But when they complained to city officials through letters, protests, and attendance at public meetings, they were continually dismissed. They were told the water was fine, and to boil it before using. What they weren't told was that their water was poisoned with lead and other toxins.
In The Poisoned City, journalist Anna Clark tells the comprehensive story of Flint's poisoned water through the people who caused it, those who suffered from it, and those who exposed it. She explains how the state government made a series of disastrous decisions and dismissed residents' concerns and complaints. She shows how the residents of Flint – most poor and African American – were not seen as credible, even in the matters of their own lives.
While Clark chronicles the struggles of Flint, the story could be about many other shrinking American cities, all made precarious by the neglect of infrastructure and the erosion of democratic decision making. Cities like Flint, she shows, are set up to fail—and for the people who live and work in them, the consequences can be fatal.
Clark presents the alarming early research into Flint victims' health — decreased fertility rates, increased fetal deaths. She writes, "The threat invaded the most intimate spaces of people's lives: their bodies, their homes, their meals, the baths they gave their children, the formula they fed their babies. Yet it will be years before we can fully assess the effect of lead exposure on a whole generation of children."
Through interviews, personal accounts and detailed research, The Poisoned City exposes the long history of rigid policies and racism that allowed a government to poison its residents, lie about it, and go as far as suppressing evidence and intimidating and discrediting anyone who sought to reveal the scandal. She shows that lead has been historically promoted by a lobby with knowledge of the potent neurotoxin's deleterious effects.
Clark's comprehensive and investigative reporting provides a blueprint by which we might understand the political contexts and human costs of this and other fully preventable twenty-first century American public health crises. The book is detailed, thorough, gracefully written and absolutely enraging.
Anna Clark is a journalist living in Detroit. She's the author of The Poisoned City: Flint's Water and the American Urban Tragedy, which was named one of the year's best books by the Washington Post, the San Francisco Chronicle, Kirkus, and others. She also edited A Detroit Anthology, which, like the Flint book, is a Michigan Notable Book, and she wrote a book about the literary history of the Great Lakes State. She's been a writer-in-residence in Detroit public schools, a Fulbright fellow in Nairobi, Kenya, and a Knight-Wallace journalism fellow at the University of Michigan. Anna's articles have appeared in Elle, the New York Times, Politico, the Columbia Journalism Review, Next City, and other publications.