2018 Hillman Prize for Newspaper Journalism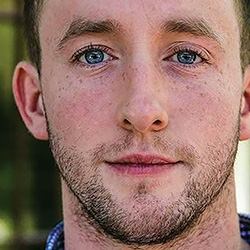 Brett Murphy
USA TODAY Network
In this four-part series, Brett Murphy exposed the abusive and illegal working conditions suffered by 100,000 port truck drivers in Los Angles, where nearly half of all imports enter this country. These drivers haul cargo from the ports to nearby warehouses, factories, and rail yards before it fans out to the rest of the country.
Murphy's reporting showed that the mostly poor, first-generation immigrant truckers were coerced into signing lease-to-own contracts for their trucks with the promise that one day they'd own their own trucks. What sounded like the American Dream turned into a nightmare of insurmountable debt. Their paychecks reflected deductions for company expenses, like tires and fuel, which left workers with starvation wages amounting to weekly paychecks of $112, $35, and as low as $.067, even after working hours that exceed federal safety laws. Some drivers even owed their company money at the end of the week.
For more than a year, Murphy worked tirelessly to tell these workers' stories. He built a database of 1,100 drivers, documenting the abuses they endured and the trucking company executives who had been getting away with it.
Moreover, Murphy's series linked it all back to the retail giants that make it possible, establishing clear lines of accountability to the likes of Target, Home Depot, Hewlett-Packard, Hasbro and more. Murphy revealed how truckers were forced to work until exhaustion to make debt payments, uncovering 500,000 instances when trucks operated past federal fatigue limits, putting drivers and the public at risk on the roads.
Through additional photo and video stories, Murphy painted a disturbing picture of workers physically barred from leaving work, punished for getting sick, and fired for taking time off for a death in the family. When drivers lost their jobs, their trucks were taken from them, along with the tens of thousands of dollars they had already paid toward ownership.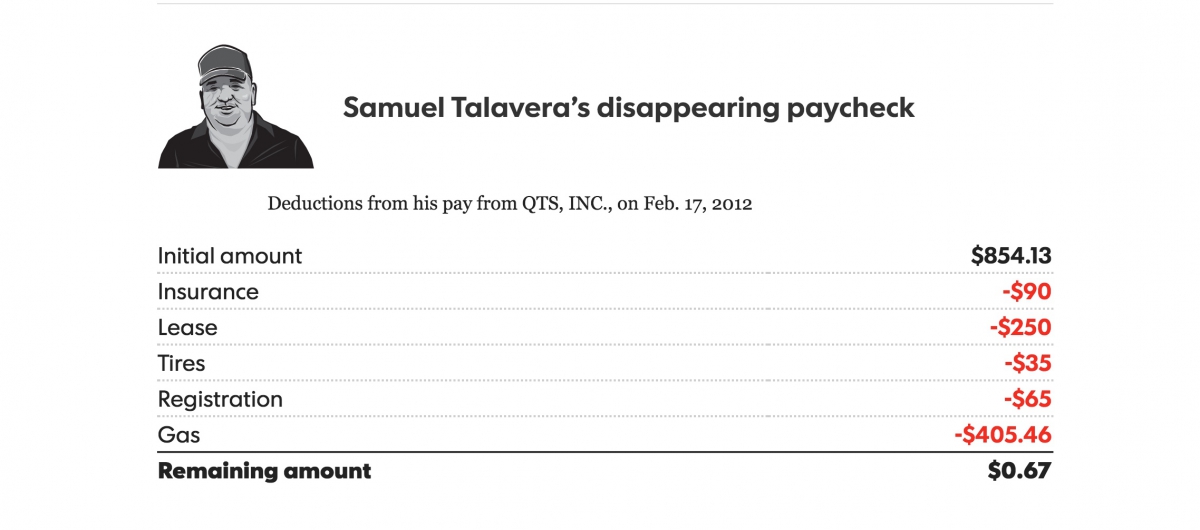 Murphy's reporting led Pacific 9, one of the biggest trucking companies, to end their lease-to-own scheme and rehire dozens of drivers as protected employees. The CEO of Fargo Trucking resigned and the board filed for bankruptcy. Costco cut ties with at least one of the trucking companies, while other retailers began internal audits of their supply chain.
His stories also prompted changes at the local and federal levels. The Los Angeles City Council called for an investigation, and the city attorney filed lawsuits against three of the largest port trucking companies for illegally classifying the drivers as independent contractors. Sixteen U.S. Senators urged retailers to stop doing business with law breaking trucking companies, and two bills – the Port Drivers' Bill of Rights Act and the Clean Ports Act of 2017 – were introduced in the House.
For decades, misclassified port drivers have been fighting for justice with the support of the International Brotherhood of Teamsters yet have had limited success. Murphy's well-researched reports successfully elevated these drivers' voices and exposed the systemic wage theft and abuse they've been forced to endure. The series has been instrumental in demonstrating the efforts by drivers to confront the architects of this exploitative system and increase the odds that their important organizing efforts will be successful.
Brett Murphy is an investigative reporter with the USA TODAY Network in Florida, writing about labor, working conditions and corporate conduct. He co-founded the Local Matters newsletter, a weekly roundup of  watchdog journalism around the country. Murphy is 26 and lives in Naples, Florida.