2018 Hillman Prize for Broadcast Journalism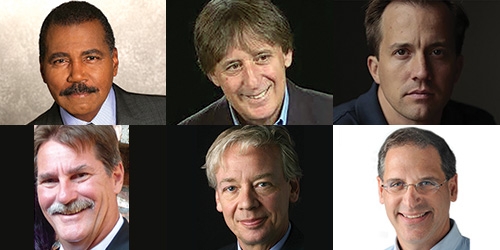 Bill Whitaker, Ira Rosen, Sam Hornblower, Robert Zimet, Scott Higham, and Lenny Bernstein
CBS News 60 Minutes and The Washington Post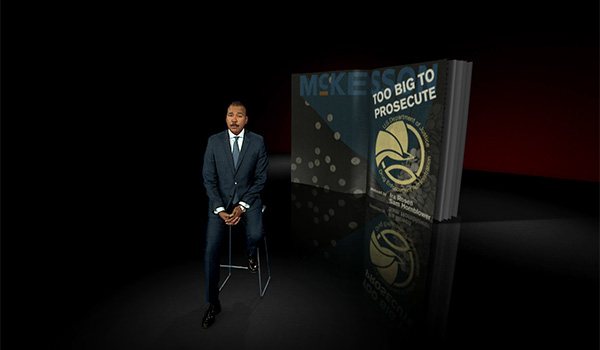 In a series of joint investigations, 60 Minutes and the Washington Post exposed a war within DEA over whether to hold the powerful drug industry accountable for fueling the opioid epidemic.
Joe Rannazzisi was responsible for the DEA division that regulated and investigated the pharmaceutical industry. With highly addictive opioid pill shipments flowing from drug industry warehouses to criminal organizations and onto the black market, Rannazzisi saw a rise in what he called "drug dealers in lab coats," as well as a rise in deaths. But when he tried to take on the big drug distributors — Fortune 500 companies such as McKesson, Cardinal, and AmerisourceBergen — for breaking the law, he was told by lawyers higher up in the Justice Department and DEA to back off.
Rannazzisi wasn't the only one experiencing obstacles at DEA. In cases that former DEA attorney Jonathan Novak described as crystal clear in terms of wrongdoing, he was told more experts and more evidence was needed. Novak saw his caseload slow down.  In the biggest case the DEA ever built against a drug distributor, the McKesson Corporation, the company was deemed "too big to prosecute." The DEA team hit a brick wall in Washington when they tried to hold McKesson accountable. "There is not a man or woman in DEA today that's happy with the settlement and morale has been broken because of it," said Assistant Special Agent in Charge David Schiller. "McKesson was at the forefront" of fueling the epidemic.
Prosecution was further stalled by a law passed by Congress in 2016 that stripped the DEA of its most potent enforcement tools against big pharmaceutical distributors. The law was written by a former DEA insider Linden Barber, who previously ran the DEA's legal department and went on to work as a lawyer lobbyist for the drug industry, as the industry spent approximately $100 million lobbying Congress.
The impact of the broadcast was immediate. Within two days, Trump's nominee for Drug Czar, Congressman Tom Marino, who was the chief sponsor of the law, withdrew his nomination. 41 State Attorneys General and the Attorney General of the United States declared that enforcement legislation should be rewritten to ensure the drug industry could be held accountable. The Senate Judiciary Committee held hearings to review the laws protecting distributors. And the House Energy and Commerce Committee launched an investigation into the drug industry culprits of "opioid dumping."
The details uncovered in the broadcast were damning and explosive. These reporters told an important story of how the government is failing to protect citizens from money driven drug companies pushing pills that are claiming a record number of American lives.
Bill Whitaker has covered major news stories domestically and across the globe for CBS News for four decades. The 2017-18 season is his fourth as a 60 Minutes correspondent. He has reported from Asia, Africa, Europe, Mexico and the Middle East, including a timely investigation of the vetting process Syrian refugees undergo before coming to the U.S., an interview with the highest-ranking North Korean official to defect in decades, and the biggest data leak in Swiss banking history. Domestically, his stories have provided keen insights into race and policing in America with his reports from Cleveland, Chicago and most recently, Tulsa, Oklahoma, where he got the news-making first interview with the city police officer accused of manslaughter for shooting an unarmed black man. His stories have also drawn attention to death penalty issues in the U.S. and America's heroin epidemic. Whitaker chronicled the epic battle to capture and hold Mexico's infamous drug lord, Joaquin "el Chapo" Guzman, gaining rare access to investigations on both sides of the border.
Ira Rosen is a producer for CBS News 60 Minutes. Previously, Rosen was senior producer of Primetime Live with Diane Sawyer. There he pioneered the use of hidden cameras for investigative reporting. He and his team brought hidden cameras into VA hospitals, Mental Retardation Centers, meat-packing plants and schools to expose abuses. Rosen began his television career as producer for Mike Wallace on 60 Minutes. He was a Nieman fellow at Harvard and co-wrote a book on the accident at Three Mile Island. 
Sam Hornblower is a Peabody and Emmy award winning investigative reporter. At 60 Minutes, he has reported on the spread of sham stem cell therapy, falsified clinical trial data used to treat cancer patients, fraudulent hospital billing at HMA, and excess formaldehyde levels in flooring shipped from China. Before joining CBS, Sam was a researcher for the PBS broadcast FRONTLINE. He grew up in Paris and Los Angeles and graduated from Harvard with a degree in History and Literature.
Robert Zimet is an editor/producer for CBS News 60 Minutes. He has won multiple News and Documentary Emmy Awards, in addition to an IRE Award, a Health Care Television and Radio Journalism Award, an Edward R. Murrow Award, multiple Gracie Awards, a Society of Professional Journalists Award and a New York State Broadcasters Association Award.
Lenny Bernstein is a health reporter at The Washington Post, where he has worked for nearly 17 years. He was an editor on the National Desk, where he was part of a team that won the Pulitzer Prize for national reporting, in 2002, and has also worked for Metro and Sports. He returned to reporting in 2013 as a national environmental reporter before launching the Post's "To Your Health" blog in 2014. He has been covering health and medicine since 2015. Before joining The Post, Bernstein worked for almost 15 years as a reporter and editor at the Los Angeles Times and for five years as a reporter at the Hartford Courant.
Scott Higham is a Pulitzer-Prize winning member of the investigations unit of The Washington Post. Since joining The Post in 2000, he has examined the deaths of foster children, waste and fraud in Homeland Security contracts, the treatment of detainees at Guantanamo Bay and Abu Ghraib, and conflicts of interest on Capitol Hill. He has also investigated the offshore banking industry, allegations of misconduct against Bill Cosby, Brian Williams and Roger Ailes, and fraudulent and wasteful spending in Iraq and Afghanistan by a Washington-based nonprofit. Before joining The Post, Higham worked for the Allentown Morning Call, the Baltimore Sun and the Miami Herald. In a previous life, he worked in an electronics factory on Long island, wiring and soldering circuit boards for F-15 fighter jets. He left the assembly line to attend Suffolk Community College, Stony Brook University and the Columbia Graduate School of Journalism before heading off to the Lehigh Valley of Pennsylvania to begin his reporting career.