2017 Hillman Prize for Web Journalism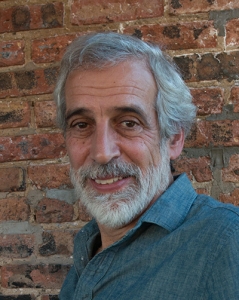 Jamie Kalven
The Intercept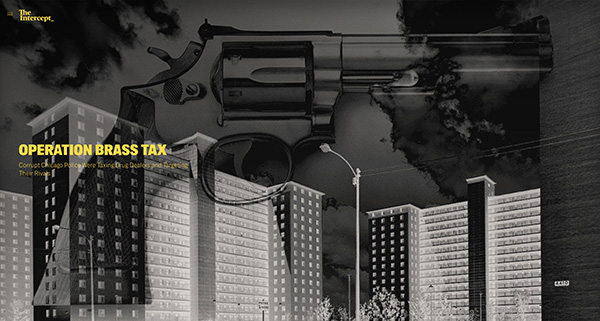 In a four-part investigation for The Intercept, Jamie Kalven describes in rich narrative detail a massive criminal enterprise within the Chicago Police Department, the institutional conditions that allowed it to operate with impunity, and the fate of two officers who sought to expose it.
For more than a decade, a gang tactical team under the leadership of Sergeant Ronald Watts played a central role in the drug trade radiating out from public housing developments on Chicago's South Side, protecting drug dealers who paid them a "tax," targeting their competition, and routinely framing those who refused to cooperate with their criminal ends.
Kalven tells the story of Shannon Spalding and her partner Daniel Echeverria, CPD narcotics officers detailed to the FBI to investigate Watts and his team, who allege that senior police officials derailed the investigation by disclosing their identities within the department and ordering a fierce, unrelenting campaign of retaliation against them.
In 2013, when Spalding initially approached Kalven, he was uniquely equipped by his long experience in Chicago public housing to assess and pursue her complex story. As a reporter, he had documented patterns of police abuse in public housing communities. His reporting had given rise to several federal civil rights cases, and a case in which he was the plaintiff—Kalven v. Chicago—established that police misconduct files are public information in Illinois.
Since the publication of Kalven's investigation, the State's Attorney has overturned four convictions resulting from false arrests by the Watts team and is actively investigating more possible cases of wrongful conviction. Ernest Brown, who previously served as the Chicago Police Deputy Superintendent, was fired from his position as the Executive Director of Cook County Department of Homeland Security and Emergency Management; and Chicago's Inspector General is expected to launch an investigation into Internal Affairs' handling of the case.
Widely seen as a peer-to-peer phenomenon among rank and file officers, the code of silence is in fact standard operating procedure at the highest levels of the department. With its cinematic sweep and painstaking sourcing, Kalven's story illuminates the need to transform police culture if public trust in law enforcement is to be restored.
Jamie Kalven is a writer and human rights activist whose work in Chicago has included reporting on police abuse, improving the lives of those in public housing, and advocating for public access to documents on police misconduct. His reporting has received the 2015 Polk Award for Local Reporting and the 2016 The Ridenhour Courage Prize.
Kalven has been the force behind the publication of two books. The first, A Worthy Tradition: Freedom of Speech in America, was the culmination of a decade of work where he completed and edited the manuscript of his late father Harry Kalven, Jr., a law professor at the University of Chicago. The second book, which he authored, is titled Working With Available Light: A Family's World After Violence and tells his family's personal story of how they were affected by the sexual assault and brutal attack of his wife in Chicago in 1988.
His work has also appeared in a variety of publications and has contributed to public and legal debate. For The Nation, Kalven wrote an analysis of Judge Robert Bork's First Amendment theory, which was referenced during Bork's nomination hearings to the U.S. Supreme Court. His reporting of police abuse at the Chicago housing project Stateway Gardens in 2005 led to a civil rights case, Bond v. Utreras, where his journalistic notes of the abuse Bond said she experienced by Officer Utreras were subpoenaed, but Kalven refused to comply. Kalven then argued in Kalven v. City of Chicago that documents regarding complaints of police misconduct should be available to the public under the Freedom of Information Act. In 2014, the court ruled in favor of Kalven, a ruling that civil rights lawyers called historic.