2011 Hillman Prize for Photojournalism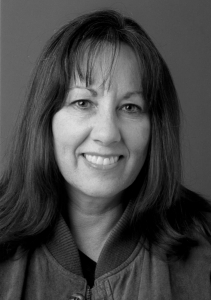 Mona Reeder
Dallas Morning News
Based on a few tips and a little-known lawsuit, The Dallas Morning News launched an investigation into the University of Texas Southwestern Medical Center and Parkland Memorial Hospital, where students and residents learn the practice of medicine while caring for the region's poor and uninsured. What they found was a system that had deceived virtually everyone, put many at needless risk, and, according to official estimates, seriously harmed two patients a day.
Senior staff photojournalist, Mona Reeder, employing both still photography and video, highlighted the story of Parkland employee, Jessie May Ned. Ned needed a knee replacement, yet after skin grafts, 24 surgeries in 16 months and more than $1 million in billings to Medicaid, she ended up an amputee.
Mona Reeder joined The Dallas Morning News in 1999. She has covered the war in Iraq, Hurricane Katrina, presidential elections in the U.S. and Mexico, immigration issues, and traveled to southeastern Turkey to document the Kurdish situation for "Hidden Wars," a team project. She is known for her social documentary work.
In 2002, she was sent to Afghanistan to chronicle the war on terrorism and its effect on the Afghan people. She received numerous awards for her body of work there including World Press Photo and Pictures of the Year International.
Her work was awarded the prestigious Visa D'Or Daily Press Award 2008 in Perpignan, France, the Robert F. Kennedy Journalism Award, and she was a 2008 Pulitzer Prize finalist in Feature Photography for The Bottom Line. The documentary project, which depicts the economic disparities in Texas created by public policy, also won numerous awards in Pictures of the Year International, Best of Photojournalism, the Casey Medal for Meritorious Journalism, SPJ's Sigma Delta Chi Award for Feature Photography, the Harry Chapin Media Awards, and the Community Service Photojournalism Award from ASNE.
For more than two decades she has received international recognition, including an earlier RFK Award of Excellence for her documentary work on the diabetes epidemic of Native Americans in Southern Arizona. She was a POYi finalist for Photographer of the Year in 2003, a finalist in 2003 for the Alexia Foundation documentary photojournalism grant, and was named Arizona Press Photographer of the Year in 1998.
She graduated from California State University, Sacramento and previously worked at newspapers in California, Ohio, and Arizona. Her work has appeared in numerous galleries, and "The Bottom Line" project was part of Fovea Exhibitions' Dispatches From The Frontlines: 12 Women Photojournalists.