2011 Hillman Prize for Newspaper Journalism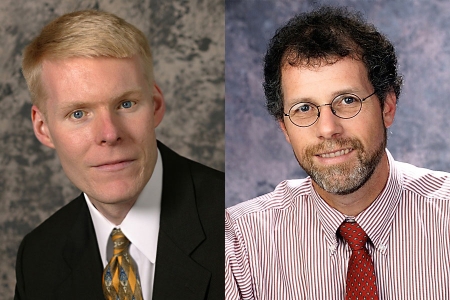 Brad Heath & Kevin McCoy
USA Today
Judges have warned for decades that misconduct by prosecutors threatens the Constitution's promise of a fair trial. In 1997, Congress passed the Hyde Amendment, which was designed to discourage misconduct by allowing the reimbursement of legal fees to defendants who are the victims of wrongful Federal prosecution.
But in a landmark series, USA Today documented 201 cases in which judges determined that Justice Department prosecutors–-the nation's most elite and powerful law enforcement officials—violated laws or legal ethics.
Assisted by legal experts and former prosecutors, Brad Heath and Kevin McCoy spent six months reviewing legal databases, department records and tens of thousands of pages of court filings. They found that innocent people are punished, guilty people go free, or face less punishment, and taxpayers foot the bill.
It is the most comprehensive account ever written of the scope of misconduct by federal prosecutors. In January 2011, the Justice Department announced the results of an internal review and the creation of a new unit whose sole mission will be to discipline federal prosecutors who have violated the rights of citizens.
Brad Heath is an investigative reporter at USA TODAY. His work includes groundbreaking investigations of misconduct by federal prosecutors and industrial air pollution around the nation's schools. Before joining USA TODAY, he was an enterprise writer for The Detroit News and was the investigative reporter for The Press & Sun-Bulletin in Binghamton, N.Y. Heath holds a degree in political science from Colgate University, and is currently a student at Georgetown University Law Center.
Kevin McCoy has been a USA TODAY reporter since 2000. He previously worked as a reporter and editor for the New York Daily News and New York Newsday.