2010 Hillman Prize for Photojournalism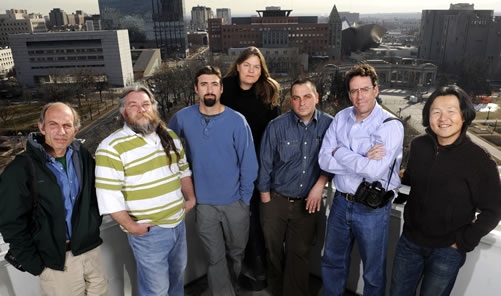 Joe Amon, Hyoung Chang, Andy Cross, Judy DeHaas, Reza Marvashti, RJ Sangosti & Craig F. Walker
Below the Line: Childhood Poverty in Colorado
The Denver Post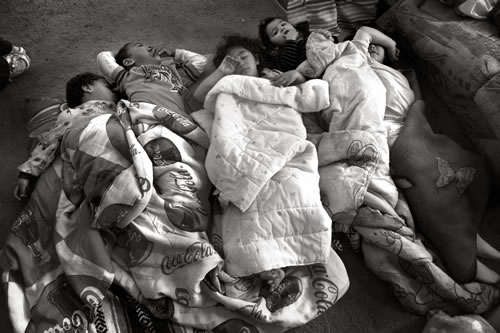 Joe Amon, a former Marine, received his training in photography from the The Art Institute of Pittsburgh after being laid off from the steel mill in his hometown, Little Washington, Pennsylvania. While working at Ft. Lauderdale's Sun Sentinel, he won the Robert F. Kennedy Award for International Photography with his project on aids orphans.
R. J. Sangosti, a Colorado native, brings a sensitive and inventive approach to his subject matter and continues to engage Post readers with both his daily and long-term assignments.
Judy DeHaas, was awarded the Pulitzer Prize for International Reporting with a team of Dallas Morning News journalists for their global project on violent human rights abuses against women. DeHaas joined the photography staff at The Denver Post immediately after the closure of The Rocky Mountain News.
Reza Marvashti, formerly a roustabout for the Big Apple Circus, joined the staff at the Free Lance-Star in Fredericksburg, Virginia, in 1998 as a photojournalist, winning many awards, including the Atlanta Photojournalism Conference Photographer of the Year. He was hired as a photo editor at the Denver Post in 2008.
Andy Cross, has covered a wide variety of assignments during his twelves years at the Post, including national and international news and sport. He was among the first western journalists to arrive in Iraq during Operation Iraqi Freedom.
Hyoung Chang, a Japanese-born Korean, has traveled extensively in the Middle East during his twelve years at the Post, covering U.S. military actions in Afghanistan, Pakistan, Jordan, Lebanon, Kuwait, Turkey, Iraq and Egypt, as well as social issues in the United States.