2022 Canadian Hillman Prize winners
The Shadowy Business of International Education
Nicholas Hune-Brown
The Walrus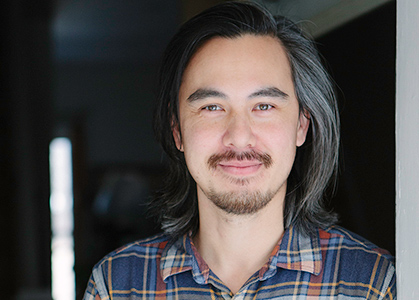 Hune-Brown's cover story for the September 2021 issue of The Walrus was an investigation into the world of international students, whose numbers in Canada have tripled in the last decade, bringing $21 billion into the economy—more than auto parts or lumber. The system is quietly transforming post-secondary institutions, which have become dependent on their tuition.
Many of us are aware of the stereotype of the well-off young international student, usually from mainland China, paying their way into top educational institutions. But this stereotype is now entirely divorced from reality. In 2019, 34 percent of the more than 642,000 international students in Canada were from India, well ahead of China's 22 percent.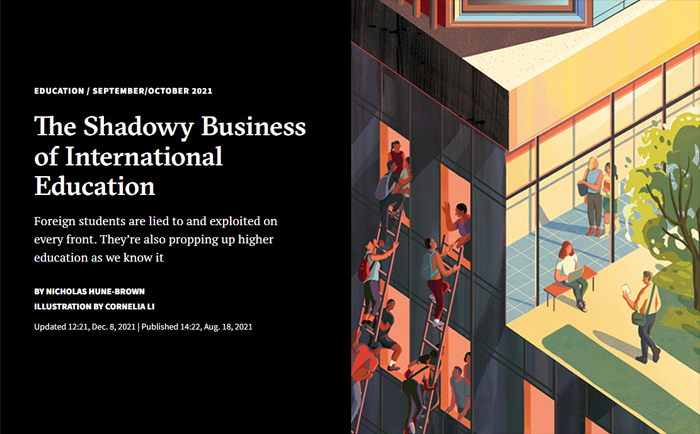 In India, families with small farms are betting everything on the possibility of permanent residency in Canada for their children, relying on largely unregulated education agents who make big promises about life here. The story documents their journey to Canada, the way these students are vulnerable to labour exploitation once they arrive, and the serious mental health risks they too often encounter, alone in a strange country with their entire family's future dependent on their success. In some cases, the intense pressure, isolation and lack of support mean students are unable to complete their studies. Some never make it home, succumbing to drug overdoses and even suicide.
The growing body of international students has also created a massive labour force ripe for exploitation. Sarom Rho, an organizer with Migrant Students United, an offshoot of the advocacy group Migrant Workers Alliance for Change, says "We call them migrant students, not international students." By law, students can work only twenty hours off campus a week. But, in reality, students are desperate to pay rent and often end up working under the table which puts them at the total mercy of their employers, working below minimum wage or not being paid at all.
Hune-Brown's article was one of the most-read stories of the year from The Walrus. It sparked conversations in college classrooms and amongst post-secondary administrators, invitations to speak at campuses across the country and at conferences for university executives and international student groups. It inspired follow-up pieces in both in mainstream newspapers and in media outlets catering to newcomers, which continue to follow the story.
Hune-Brown brings this many-layered story to life by taking us along on the journey of one such student, Kushandeep Singh. The reader follows Singh's path from a tiny village in northern India to studying at KPU in British Columbia to Winnipeg, Manitoba adding a deeply personal layer to a sharply focused investigative piece. 
The power of Hune-Brown's hard-hitting yet compassionate storytelling, and the breadth and depth of this original investigation truly embodies the spirit of the Hillman prize.
Nicholas Hune-Brown is a Toronto-based journalist and the senior editor at The Local Magazine. He's a multiple-time National Magazine Award winner who has written features for The Walrus, Toronto Life, The Guardian, Hazlitt, and many others. He writes on all kinds of subjects—from features about homelessness and assisted suicide, to deep dives into a dissident Chinese dance troupe or the lives of captive elephants.
Honourable Mention
Friends with Benefits series: Hwy 413/MZOs/Bradford Bypass
Noor Javed, Steve Buist, Emma McIntosh, Sheila Wang
Torstar/Toronto Star and Canada's National Observer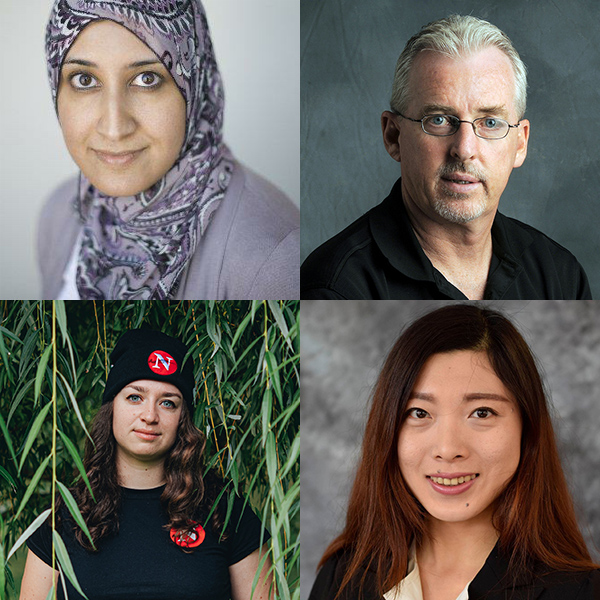 Toronto Star/Torstar and the National Observer pulled back the curtain on the money and power pushing Ontario Premier Doug Ford's government's breakneck move to build more highways and increase urban sprawl.
The province wants to drastically reshape and develop the outer suburbs of the Greater Toronto Area. Yet, despite costs to the environment and communities along the route, the government has offered little transparency into how key decisions are being made, or who influences them.
Their first investigation looked into the government's push to build the contentious Highway 413 and delved into the Ford government's ties to eight powerful developers with vast holdings along the planned route of the project. The team, with the help of Star investigations deputy editor Jesse McLean, pored through more than 1,500 property records of lots along the 413's 60-kilometre route, identifying roughly 3,300 acres of valuable land owned by powerful developers. Cross-referencing the land holdings with incorporation records and a custom-made database of political donations, the reporters uncovered the close ties some of the landholders had to Ford's PC party. The reporting prompted a complaint to Ontario's ethics commissioner over ties between a lobbyist representing some of the developers and Transportation Minister Caroline Mulroney.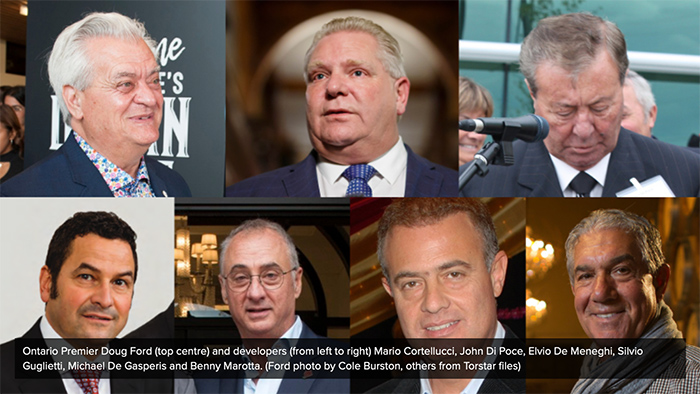 Their second story explored the government's prolific use of Minister's Zoning Orders. The blunt and controversial planning tool allows the housing minister to fast-track development with limited public consultation, and often atop environmentally sensitive lands. Star reporter Javed and Torstar reporter Buist researched dozens of corporations and hundreds of properties across southern Ontario. Their work revealed the beneficiaries of the MZOs granted by the province. They also found the connections between those beneficiaries and municipal and provincial officials. The reporters investigated the executives of the connected corporations and painstakingly sifted through the expense records of mayors and councilors and found substantial political contributions and donations made before the MZOs were issued. Their reporting proved MZOs have "created a system that appears to be less about procedure but more about who you know." Two days after the story was published, and feeling the heat of mounting criticism spurred by the story, the province pledged to add 6,000 acres of land to the Greenbelt. The announcement came with the next election less than a year away and a looming cabinet shuffle.
Finally, a joint Torstar/National Observer investigation lifted the veil of secrecy shrouding the Progressive Conservatives' rush to resurrect the Bradford Bypass highway project despite opposition from environmental groups and local communities. This reporting relied on digging up and analyzing political donations, land holdings and lobbying records to prove, once again, that developers standing to gain from the construction have strong ties to Premier Doug Ford and his cabinet. But Sheila Wang and Emma McIntosh also unearthed another secret connection: The government sought to divert the Bypass around a golf course co-owned by the father of Ontario's associate minister of transportation. Using documents obtained through freedom-of-information, the reporters also showed the government had secretly been building a business case to toll the highway and had ignored alternatives, bringing light to behind-the-scenes discussions that were never before made public. The story prompted a complaint to Ontario's ethics commissioner from an NDP MPP who alleged the associate minister, Stan Cho, and his boss, Transportation Minister Mulroney, had a conflict of interest. It also rattled officials at Queen's Park, where the Premier's Office initially denied the story to other media outlets, then recanted.
These reporters went beyond simply reporting the news coming out of Queen's Park about these major infrastructure investments and campaign promises by the Ford government. Together, they reveal how the well-connected stood to benefit from political decisions made with little transparency but that impacted taxpayers, their communities and their environment.
Noor Javed is journalist with the Toronto Star who covers suburban municipal politics and stories reflective of the GTA's diverse communities. In 2011, Noor won a National Newspaper Award for her analysis and reporting on Toronto's booming condo market. Since then, Noor has focused her attention on municipal issues in the booming 905 Region, and has extensively covered education, the environment and political decisions that directly impact taxpayers. In 2018, her year-long investigation into the turmoil in the York Region District School Board was nominated for a National Newspaper Award in politics. When she's not chasing stories, Noor can be found chasing after her three kids, ages 11, 8 and 3.
Steve Buist is an investigative reporter and feature writer at the Hamilton Spectator. He is responsible for producing large investigative projects, such as the highly acclaimed Code Red project, which began in 2010 and has been examining the connections between health and poverty by mapping the health of Hamiltonians at the neighbourhood level. Buist has won four National Newspaper Awards and been nominated seven other times. He's also been named the Canadian Association of Journalists' Investigative Journalist of the Year three times and been named Ontario's Journalist of the Year five times. In 2014, Buist was the winner of one of the world's most prestigious cancer journalism awards as he earned the Best Cancer Reporter Award from the European School of Oncology. Buist was the first winner of the Canadian Hillman Prize in 2011.
Emma McIntosh is a Toronto-based reporter who worked at National Observer before taking on her current role covering the environment in Ontario for The Narwhal. She started her career in newspapers, working for the Calgary Herald, the Toronto Star and StarMetro Calgary before finishing her journalism degree at X University in 2018. She was part of a team that won the 2019 Journalists for Human Rights/Canadian Association of Journalists Award for human rights reporting for a story about how a leak from the Alberta oilsands affected Fort McKay First Nation. Stories she's worked on have also been shortlisted for the Canadian Journalism Foundation's Jackman Award for excellence in journalism, and she was part of a team that received a Canadian Hillman Prize honourable mention in 2018. 
Sheila Wang is a reporter for Torstar Corporation, where she has worked for Metroland Media York Region and the Toronto Star's Investigations Team. Holding a master's degree from the University of Missouri School of Journalism, she had worked in broadcast and print news with a special interest in data in the United States before immigrating to Canada. Sheila covered municipal politics and general news in York Region for more than two years. In addition to English, she speaks Mandarin.
Honourable Mention
They Stole My Fertility
Sylvie Fournier and Judith Plamondon
Société Radio-Canada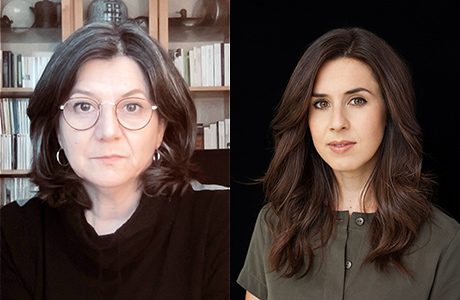 In their 40-minute documentary investigation for Radio-Canada's Enquête, Sylvie Fournier and Judith Plamondon demonstrated for the first time that forced sterilization, or sterilization without informed consent, was still occurring in Quebec.  
Consent to sterilization given during labour does not meet the Canadian Medical Protective Association criteria for this procedure, and is banned in many jurisdictions. But as the journalists reported, women were still being coerced to consent in Quebec, and in parts of Western Canada.
They identified and collected the personal stories of a dozen Indigenous and racialized women in Quebec who were subjected to the practice from the 1980s to as recently as 2018.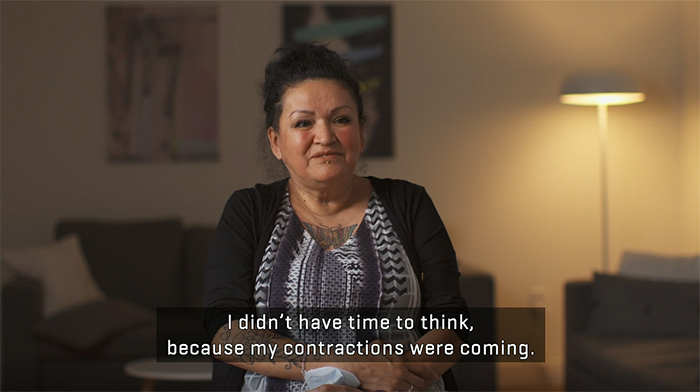 As the women's experiences showed, the practice reflects the conscious and unconscious biases of physicians who offer women under the stress of active labour a chance to "take advantage" of an unplanned C-section in order to have their tubes tied. Often, the women feel intimidated, submit to the physician's authority, and consent to a procedure they did not request.
With strength and courage, survivors of this practice speak out, revealing some of the negative stereotypes with which they were viewed: they had too many children, they were unable to take care of their children, they were vulnerable because of their social or economic status, they were too old to have children.
The practice is rooted in medical colonialism which sought to halt the empowerment of Indigenous peoples across Canada. Researchers like Karen Stote have revealed the existence of explicit guidelines in health establishments frequented by Indigenous populations, requiring the sterilization of Inuit and First Nations women, and even men.
The program provoked outrage from the public and an immediate reaction at the National Assembly of Quebec. Premier François Legault qualified the practice as "totally unacceptable" and "barbaric." He ordered his Deputy Minister for Health and Social Services to work with the province's College of physicians to ensure that health professionals were given the order to no longer propose tubal ligation to women during childbirth.
The story also helped raise awareness among the women affected by this profound injustice. Many experienced their forced sterilization as something to be ashamed of, a taboo. They were unaware that other women had also been coerced into giving up their fertility.
As a result of their report, two Atikamekw women from Manawan have filed a request with the Superior Court to initiate a class action lawsuit against the Lanaudière regional health authority and two of its former doctors on behalf of all Atikamekw women who have undergone such procedures without providing their free and informed consent. Their report also made waves in Montreal's Black community. A prenatal coach, Ariane Métellus, is currently setting up a non-profit organization that will offer support to BIPOC women in Quebec's health care system.
Sylvie Fournier is an award-winning investigative reporter for the Canadian Broadcasting Corporation's flagship current affairs program Enquête. She started in Ottawa as a news and current affairs reporter for French radio and television, before moving to the national network in Montreal and eventually joining Enquête when the program was launched. Since then, her driving force has been tackling social injustices through in-depth investigations on environmental, health and racial issues. She has also been recognized for her work on the controversial use of less-lethal weapons by the police, for revealing the regulatory failures that led to the Lac-Mégantic accident, and for uncovering the shady practices of foreign law firms who pocketed millions of dollars from the victims' compensation fund after Canada's worst rail disaster. She was twice awarded the Judith-Jasmin Journalism Award, and has also received a Gemini Award, a Justicia Award, and the Beth Mclaughlin Environmental Journalism Award.
Judith Plamondon is an investigative producer/journalist at Enquête, Radio-Canada. She began her career hunting down news for a Montreal daily. She turned to the documentary genre out of a desire to investigate subjects in more depth and tell stories through images. Over the past ten years, she has directed and produced a dozen documentaries and reports for cinema and television, for Canadian broadcasters (Radio-Canada, RDI) and international partners (France 2, Narratively). She is interested in social subjects ranging from the intimate to the political and touching on issues related to identity, minority rights and feminism. Among her notable projects, she directed a testimonial-driven documentary on the Montreal Massacre, Polytechnique: What Remains of December 6 (2019), 30 years on from Marc Lépine's shooting spree.