September, 2016
When a cop shoots your friend but you go to jail: Chicago Reader wins September Sidney
Alison Flowers, Sarah Macaraeg, and Robin Amer of The Chicago Reader win the September Sidney for an investigation into how the Chicago police can shoot a suspect and charge his accomplice with murder.
The investigation found that Cook County has repeatedly charged civilians with felony murder for shootings by police officers. A police officer with a checkered record shot Marquise Sampson in June 2012 as he fled the scene of an alleged robbery at a gyro store, but it was 19-year-old Tevin Louis, his best friend and alleged accomplice, who was sentenced to 20 years in prison for his friend's murder.
The reporters uncovered 10 cases in the last five years in which suspects were charged under Illinois' felony murder rule, which holds that if a felony sets off a chain of events that kills someone, the felon is guilty of that person's murder, even if he/she didn't pull the trigger. In three cases, police fatally shot passengers in a fleeing vehicle and survivors were charged with murder.
"These cases raise red flags, particularly when the shooters are police officers who may themselves have acted illegally" said Sidney judge Lindsay Beyerstein, "Felony murder charges for accomplices could be a smokescreen to hide police misconduct."
Alison Flowers is an investigative journalist, Social Justice News Nexus fellow, and author of Exoneree Diaries: The Fight for Innocence, Independence and Identity. She previously won the Sidney Award, having been part of a team win in December 2015 with her colleagues at the Invisible Institute, a journalism production company on the South Side of Chicago.
Sarah Macaraeg is a Chicago-based investigative journalist and international reporting fellow with the International Center for Journalists, where her work focuses on extractive industries and human rights.
Robin Amer is the deputy editor of the Chicago Reader. She's also the creator of the podcast The City, which won WNYC's 2015 Podcast Accelerator competition. She's now a two-time Sidney winner, having previously won in March for the story she edited about the disinformation campaign of Chicago's police union.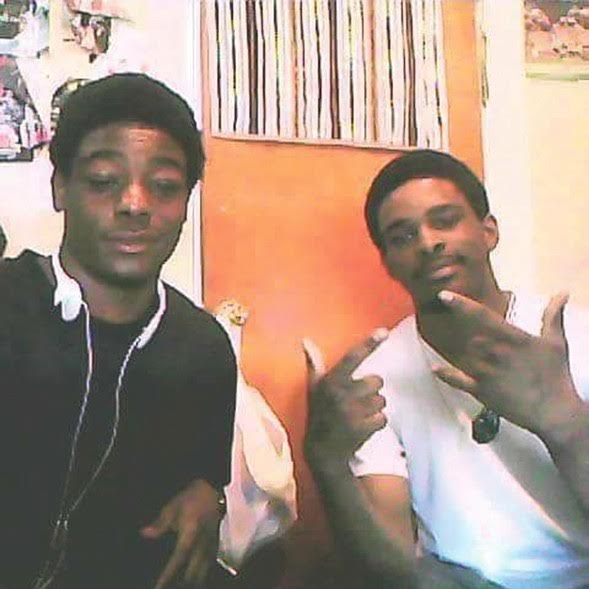 Courtesy Winther Polk
Lindsay Beyerstein interviewed the winners by email
Q: What is the felony murder doctrine?
A: The felony murder rule is a controversial legal doctrine that allows citizens to be charged with murder without having killed anyone. Nationally, most states have some version of the statute.
Felony murder has its roots in English common law, under which all felonies were punishable by death, and any participant in a violent crime could be liable for a killing by an accomplice. Starting in the 19th century, most American states enacted laws imposing murder liability for killing in the course of the most serious felonies—robbery, rape, arson, and burglary. These laws didn't require intent, but in practice they were generally limited to cases in which one of the accused fatally attacked a victim with a weapon.
Today, laws vary as to which felonies can give rise to murder charges and how directly the arrestee must be involved in the death in order to be charged. Many felony murder laws—including those in California, Pennsylvania, and Maryland—contain a separate rule that requires the killer to be a participant or "agent" in the felony. Other states, such as New York and Kansas, have a "protected person" rule that prevents an arrestee from being liable for the death of a co-arrestee.  
Q: How is the doctrine being used to charge citizens with murder when a police officer pulled the trigger?
A: Because Illinois law lacks either an agency rule and a protected person rule, there are fewer hurdles to charging arrestees with felony murder after a police shooting. Therefore, when police kill—with bullets or even in a car crash—officers can cast blame on others for allegedly setting in motion a chain of events that led to the officer's use of deadly force. In this context, the felony murder rule posits that if death is a foreseeable result of the crime, then a participant in the felony can be liable for it—even if the bullets were fired by the police, and even if the victim is the felon's partner—allowing officers to evade scrutiny altogether.
Q: How did you become aware that this was happening in Cook County?
A: Flowers and Macaraeg collaborated on a previous investigation in 2014, and were catching up one day and shared with each other stories we each had in the works. We realized we had separately caught on to this trend of felony murder charges applying to police killings.
Macaraeg began tracking Tevin Louis's story upon reading a brief news story on his May 2015 sentencing for felony murder, stemming from the 2012 fatal police shooting of his best friend, Marquise Sampson. And, while covering Chicago police officers implicated in the city's long-running police torture scandal for The Guardian in January 2016, she surfaced another felony murder prosecution, related to the death of Rafael Cruz Jr., who was shot by a high-ranking Chicago police commander in August of 2015.
Flowers first learned of this application of the felony murder rule when she covered the Cedric Chatman story for VICE in January 2016. Later on, multimedia producer Elyse Blennerhassett brought Tristan Scaggs's story to her attention.
Q: How did you go about finding cases where this happened, and how many did you find?
A: We weren't initially hopeful that it would be possible to gather data on the overall number of people charged and/or convicted of felony murder in Cook County. But while looking up the addresses of prisoners with known felony murder cases, Macaraeg noticed that the Illinois Department of Corrections (IDOC) "Offender Search" tool was 1) powered by a database that returned a variety of information on prisoners, including their specific charges, and 2) that felony murder charges were categorized differently than traditional murder charges. A dataset of all IDOC prisoners with cases originating in Cook County, categorized under "murder/other forcible felony" charges, was requested by FOIA and filled without hassle. The dataset helped us identify a few cases in addition to those we were already tracking, but ultimately we found no shortcut for old-fashioned reporting. To identify cases specifically tied to police killings, Macaraeg researched every case comprising the data individually. We ultimately found ten cases in the last five years in Cook County in which murder charges were pressed against civilians for killings committed by police.
Q: What has the public reaction to the story been like?
A: Public reaction to the findings of our investigation has been swift and heated, with many people outraged over the law and others simply questioning its efficacy. Following national media coverage, other cases of prisoners serving time on felony murder charges across the country have been brought to our attention, by their family members and advocates. We've heard from a Florida mother who has devoted her life to challenging felony murder since her 18 year old son was convicted under the statute ten years ago; a Chicago attorney representing the family of a victim who was killed by the police; and others in states across the country.
Q: Did anything funny or unusual happen in the course of reporting this story?
A: Journalism production deadlines are often stressful, but for this story, there was another deadline to work around: Flowers's impending due date for her first child! Despite some early contractions during the final editorial stretch, her baby held off on making his debut until the beginning of September, after most of the TV interviews. But the public reaction didn't stop there. While in labor at the hospital—just before pushing—Flowers took a call from an unknown number on her cell phone. It was Tristan Scaggs, one of the main subjects in the story, calling from Stateville Correctional Center. He wanted to say thank you.
In order to make the deadline work on her end, Macaraeg knocked out the final stretch of her reporting from the Philippines, where she was working on an unrelated fellowship to report abroad. She reported up until her plane landed in Manila; stayed in touch with family members of prisoners featured in the story by text; kept bizarre hours in order to dog the Chicago Police Department for comment while in a time zone 13 hours ahead; and wrote drafts in between excursions to remote mountain communities.
Q: Was there anything you wish you could have included in your story, but had to leave out? If so, what was it?
A: While we focused primarily on felony murder charges that became convictions, we did see a few cases in which felony murder charges were eventually dropped by prosecutors as part of plea deals. We spoke to a lawyer who shared that sometimes prosecutors go through the motions of pressing felony murder charges—knowing they will later be willing to drop them—in order to intimidate plaintiffs and leverage tougher sentencing on the underlying alleged felony. But it was not something we were able to investigate fully and quantify in the scope of our Chicago Reader story.
Q: What advice would you give journalists embarking on a story like this one?
A: Take the time to cultivate relationships with prisoners—and do so ethically. Never forget that you are making a connection with someone facing years behind bars, isolated from their loved ones. Be upfront about the degree to which you'll be able to both keep in touch and continue tracking their cases. And, line up the resources you need in order to do justice to their stories. From P.O. Box rentals to massive case files fees and exorbitant prison phone rates: quality reporting on prisoners' lives is expensive. But their stories are rich and important and needing to be told. Advocate for the resources you need from your outlets and local investigative funds—and be patient. It may require long stretches to wait for a new letter at your P.O. Box, but many incarcerated people are eager to share their stories, and they have inside access to other sources within the prison system that are difficult for most journalists to reach.