August, 2016
Ryan Gabrielson and Topher Sanders Win August Sidney for Exposing Faulty Roadside Drug Tests that Send Innocent People to Jail
Ryan Gabrielson and Topher Sanders of ProPublica win the August Sidney for "Busted: How $2 Roadside Drug Tests Send Innocent People to Jail."
The story, co-published with the New York Times Magazine, found that faulty roadside drug tests send thousands of people to jail every year. These tests are so unreliable that they are inadmissible in court, yet motorists plead guilty based on tests that can be tripped false positive by dozens of common, legal chemicals, including household cleaners.
A false positive test for crack cocaine turned Amy Albritton's life upside down. The 43-year-old property manager had no criminal record until a particle on the floor of her car falsely tested positive for crack cocaine. Follow-up tests pegged the substance as food debris, possibly a breadcrumb.  
There's no way to know how many wrongful convictions arise from false roadside results, but as Gabrielson noted in an interview with the Backstory, "even the smallest of false positive rates would produce hundreds annually."
The investigation began when Gabrielson and Sanders noticed in early 2015 that dozens of drug convictions were being overturned in Texas. In each case, roadside tests came back positive, but more rigorous lab testing found nothing illegal. The suspects were pressured into pleading guilty and local district attorneys accepted their pleas, based on evidence that wouldn't have stood up in court. The investigation found that judges and prosecutors accept such pleas in over a dozen major cities nationwide.
"Innocent people are being sent to jail based on pseudoscience," said Sidney judge Lindsay Beyerstein, "We owe the reporters a debt of gratitude for uncovering such a sweeping miscarriage of justice."
Ryan Gabrielson is a reporter for ProPublica covering the U.S. justice system. In 2013, his stories for the Center for Investigative Reporting on violent crimes at California's board-and-care institutions for the developmentally disabled were a finalist for the Pulitzer Prize for Public Service. He shared a Sidney Award in 2009.
Topher Sanders covers racial inequality for ProPublica. He has reported on education and city government for The Florida Times-Union since 2008. Named to the investigative team in 2013, he became the paper's investigative editor in 2014.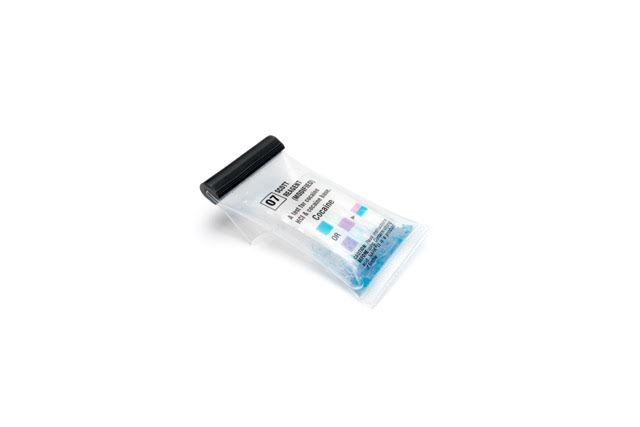 David Sleight, ProPublica
Lindsay Beyerstein interviewed Ryan Gabrielson by email
Q: How did you become aware of the problems associated with roadside drug tests?
A: We were looking into the larger plea system in state and federal courts and regularly checked the National Registry of Exonerations. At some point in the first part of 2015 we noticed dozens of overturned drug convictions out of Texas. The unifying characteristic appeared to be police field tests of the evidence that officers recorded as positive for illegal drugs, but the lab later found didn't contain a controlled substance.
Q: Amy Albritton's story is the backbone of the piece. How did you find Albritton? Was it difficult to get her to share her story?
A: The Harris County DA's Office provided us its spreadsheet of wrongful drug convictions it was working to overturn. There were more than 400. We zeroed in on cases in which the "drugs" were "no controlled substance" and that began with an arrest by the Houston Police Department, so that we could focus on a single law enforcement agency. That brought the list down to 212, one of which was Albritton. She stood out because she had no felony criminal history except the wrongful cocaine possession. She agreed to share her story, really let us into her life, despite worries of how the public might view her. She said she just hoped it would help other people.
Q: By your calculations, how many people are sentenced to prison every year based on false positives on roadside drug tests?
A: This is unknowable, as there is no data and much of the drug evidence has likely been destroyed, so I hate to even guess. But as we said in the story, even the smallest of false positive rates would produce hundreds annually.
Q: Is there anything you would have liked to include in the story but had to leave out?
A: Absolutely, but the most important material is going to be part of our ongoing reporting on this. Stay tuned.
Q: What advice do you have for other journalists embarking on an investigation like yours?
A: Even sweeping national investigations should begin small, reporting on one or two locations or organizations, and then build out. Similarly, an investigation is best built on one or two questions. Are chemical field tests reliable and accurate? If not, how did they come to be so widely used?