February, 2019
The Trace and Buzzfeed News win February Sidney for Exposing Cities' Failure to Arrest Shooters
Sarah Ryley, Jeremy Singer-Vine, and Sean Campbell win the February Sidney for "Shoot Someone In a Major U.S. City, and Odds Are You'll Get Away With It"  and "5 Things to Know About Cities' Failure to Arrest Shooters," products of a yearlong collaboration between The Trace and BuzzFeed News.
The investigation revealed that police departments in 22 U.S. cities have shockingly low arrest rates for shootings, particularly when the victim survives, and particularly when the victim is black or Hispanic.
Police identify a suspect in just 46 percent of shootings today, down from 64 percent in 1980.
Nationwide, police are half as likely to make an arrest in an assault involving a gun as an assault with another weapon. Many non-fatal shootings aren't even investigated. In Oakland, California, 40 percent of felony assaults went unassigned to a detective in 2017. In Alaska, over 90 percent of felony assaults go uninvestigated.
Murder clearance rates have fallen sharply since 1980 and the whole decline can be explained by failure to solve gun murders with black or Hispanic victims.
When cities fail to solve nonfatal shootings, more homicides often follow. The investigation found that the non-fatal shooting of a Baltimore man named Devon Little was the first in a series of nine related gun assaults and homicides.
Police departments are stretched to the breaking point. The average detective in Flint, Michigan was assigned 927 cases in 2013, a number that auditors deemed "almost beyond comprehension." The department refused to say how many cases each detective has now, citing "safety reasons."
"The investigation exposes a vicious circle of community mistrust and police inefficacy," said Sidney judge Lindsay Beyerstein. "We talk a lot about the over-policing of minority communities for minor offenses, but this investigation shows that under-policing of violent crime is also a serious problem."
Sarah Ryley is an investigative journalist at The Trace. Prior to joining The Trace, she was the data projects editor at the New York Daily News, where her work led to numerous reforms, including 22 new laws. She has received the May 2016 Sidney Award, a Pulitzer Prize for Public Service, and a James Aronson Award for Social Justice Journalism.
Jeremy Singer-Vine is the data editor for the BuzzFeed News investigative unit. Before joining BuzzFeed News in 2014, he worked on investigations at the Wall Street Journal. Stories he has co-reported have received the August 2015 Sidney Award, two Scripps Howard Awards and a National Magazine Award; a series he co-reported at the Wall Street Journal was named a finalist for the Pulitzer Prize for National Reporting.
Sean Campbell is the senior investigative fellow at The Trace. His investigative work has also been published by ProPublica, Investigative Post and FiveThirtyEight. He holds a Master of Science degree in data journalism from the Columbia Graduate School of Journalism.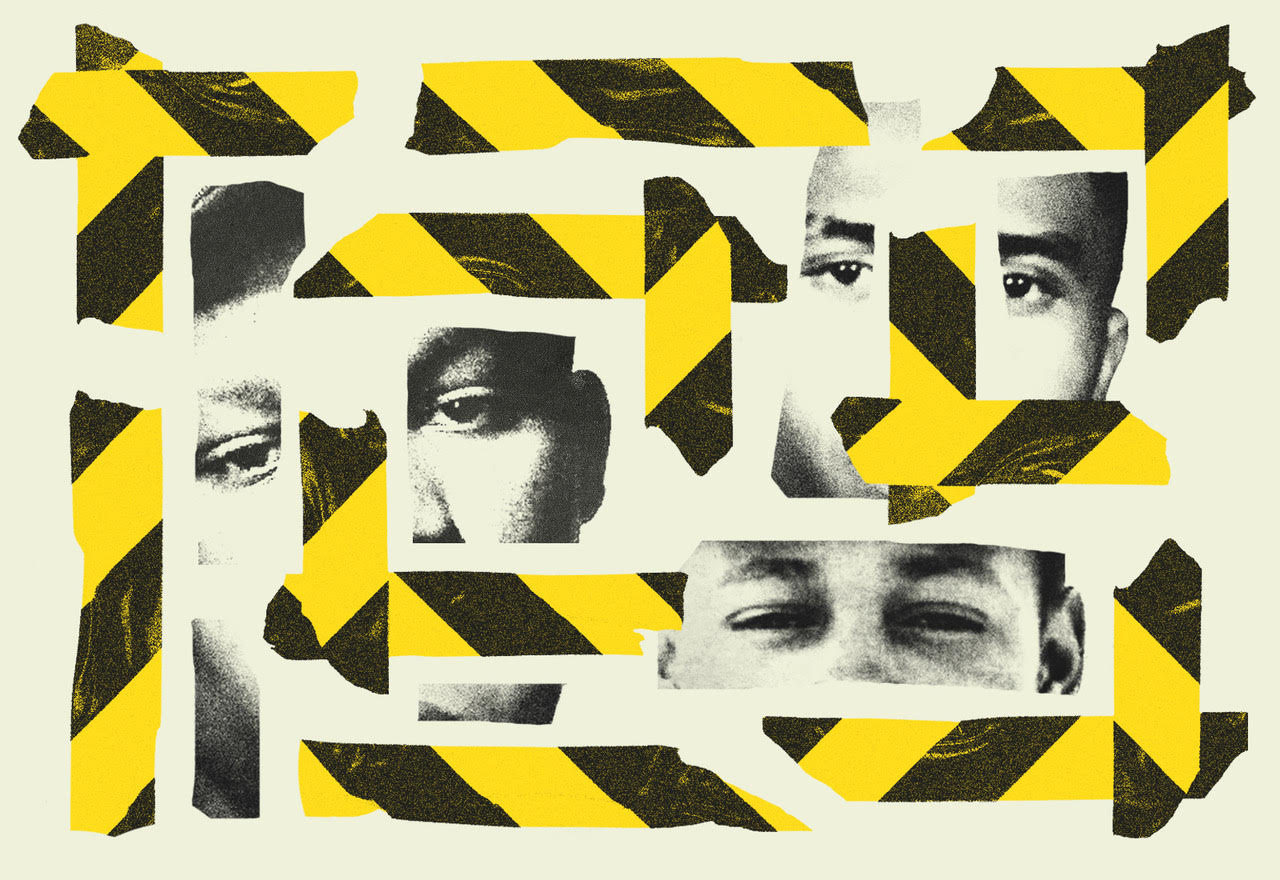 Joan Wong for BuzzFeed News/The Trace
Lindsay Beyerstein interviewed Sarah, Jeremy and Sean by email:
Q: What inspired you to investigate unsolved shootings?
Sarah: At the New York Daily News, I worked on a project that looked at disparities in homicide clearances rates, and how an imbalance in detective staffing may contribute to those disparities. I was interested in delving into this issue on a national level, because I kept coming across similar stories from other cities, and of course, read Jill Leovy's incredible book "Ghettoside." My editors at The Trace liked the idea, but wanted to incorporate nonfatal shootings, which are significantly more common but barely get any attention. It was from there that Sean and I started filing record requests to police departments across the country. BuzzFeed News' editors really pushed for incorporating an analysis of linked shootings, and how failing to solve shootings leaves suspects free to shoot again, which became the narrative through-line of the feature story.
Sean: Personally speaking, I was born in Newark, N.J., a city plagued by gun violence. I still have a lot of family members there, and I wanted to understand why these problems have persisted through the years.
Q: This story was the result of a yearlong partnership between The Trace and BuzzFeed News. Can you briefly describe how that partnership worked and the role each winner played in reporting the story?
Sarah: This was definitely an evenly-balanced partnership. Jeremy, Sean and I worked closely together just about every day, and BuzzFeed News' editors were heavily involved in shaping and editing the stories. Jeremy and I worked on the data together, but I would say he did the heavy lifting, especially by applying statistical rigor to the analysis and cross-checking the findings between datasets. He wrote the code and methodologies for the entire project. Everything is posted on GitHub. Sean worked on the record requests, data standardization, research and reporting. I worked on all aspects of the story, and did the reporting from Baltimore.
Jeremy: Over time, Sarah and I developed a great rapport. Together, we became intimately familiar with each of the datasets. This common vocabulary allowed us to have detailed conversations about our methodologies, our results, and how those dovetailed with the other reporting. It was such a mind-meld that I now have trouble remembering whose ideas were whose!
Q: You had a lot of pushback on your records requests. Tell us about your process of fighting for data.
Sarah: We ran into significant resistance from nearly every agency, requiring countless follow-up emails and appeals, and even pro bono legal counsel. Frequently, agencies provided datasets that were missing key fields, code definitions, and even hundreds of cases, requiring further negotiation and appeal. Ultimately, I think it was worth the effort. We have already heard from journalists, elected officials, advocates and researchers who have downloaded the data we posted online. And we're using the data for other stories that I think will be important.
Q: You found gun attacks are half as likely to result in arrest as attacks with other weapons, what factors account for this discrepancy?
Sean: I interviewed police officials from agencies all over the country. They frequently cited the community's fractured trust in the police. Without cooperation from witnesses, and even victims, it can be difficult to generate leads. Shootings also tend to have characteristics that make them tougher to solve.  For example, there is generally more physical distance between the victim and assailant, leaving less forensic evidence. But we also found that detectives are working far more than the recommended caseload, particularly those who investigate non-fatal shootings. They may only get a few days to work a case. And staffing audits showed agencies aren't even assigning hundreds, even thousands, of assaults and robberies.
Sarah: I think this was one of our most significant findings, in terms of upending the blanket excuses often made for low clearance rates. It's true these cases are hard, and that witness intimidation and community mistrust is a serious problem. But we never hear that an agency also doesn't assign a huge share of its cases, or that its detectives get 900 new cases a year. The Baltimore Police say they assign every shooting, but detectives routinely get pulled from their cases to work patrol. We write about a shooting in which the victim and witnesses gave information to detectives, only for work on the case to stop after two weeks. In another case, a detective admitted he didn't even question potential witnesses at the scene. All four suspects in those shootings were subsequently charged with other serious crimes — heroin distribution, an attempted carjacking, and even other shootings.
Q: What did you learn from this investigation that you will carry forward to future assignments?
Sean: I have intimate knowledge of dozens of sources for police data. Aside from what we were able obtain through public records requests, many agencies post data online. But often, an online dataset would look promising at first, but after cross-checking it with other sources, we found many incidents were missing. It was also surprising to see how many investigative divisions were understaffed and overburdened.   
Q: Was there anything you had to leave out that you wish you could have included?
Jeremy: Absolutely. As with most data-intensive projects, we had to leave out a lot of details in order to avoid overwhelming readers with a cascade of numbers. Thankfully, we were able to include many of the additional findings in the methodologies and code that we published on GitHub. For instance, the FBI's National Incident-Based Reporting System data allowed us to delve into gun assault arrest rates by degree of injury.
Sarah: We're also working on additional stories, so we don't want to give away too much just yet!
Q: Do falling clearance rates reflect changes in the types of violence that we're seeing in our cities?
Jeremy: That's a great question. Certainly, the nature of crime in America has changed over time. Unfortunately, there aren't great datasets that track motives, circumstances, or other such factors, making it hard to draw strong conclusions. In our methodology, for instance, we analyze data from the FBI's Supplementary Homicide Report "circumstances" field, but the majority of cases are lumped into non-specific categories, such as "circumstances undetermined" and "other arguments." (Meanwhile, the dataset doesn't even include "domestic violence" as a circumstance.)