July, 2022
ProPublica wins July Sidney for Exposing Right Wing Witch Hunt Based On "Critical Race Theory" Lie
Nicole Carr of ProPublica wins the July Sidney Award for "White Parents Rallied to Chase a Black Educator Out of Town. Then, They Followed Her to the Next One," a deeply reported story about Cecelia Lewis, a distinguished Black educator who was harassed, threatened, and surveilled after accepting a job to help a Georgia school district combat educational disparities. 
A group of well-heeled local parents met in a clubhouse overlooking a golf course to torpedo Lewis' appointment. When the school board met to discuss the future of Lewis' job, one hostile attendee yelled, "We're going to hunt you down!" Outside, an angry crowd pounded on the glass doors. The parents went on to stalk Lewis, posting alleged sightings of her to their private Facebook group. Lewis was shocked by the hostility and did not ultimately take the position. When Lewis accepted another job in a nearby county, these same conservative groups made her position untenable there as well and she resigned. 
"We see a lot of parallels to the factors that drive belief in the Big Lie," said Carr in our Backstory interview, "[R]ather than address a real-world problem, the anti-CRT and Big Lie movements motivate people with shared interests and shared biases to embrace misinformation."
Right-wing activists and Republican officials have seized upon a four-decades old graduate-level theory, "Critical Race Theory," as a pretext to harass school systems that teach basic history about race and slavery, or attempt to address racial disparities. They have effectively redefined CRT to mean anything schools teach about race or racism that they disagree with. 
Over 900 schools have been targeted for anti-CRT campaigns since 2020. ProPublica uncovered at least 14 cases where educators, six of whom were Black, were driven from their jobs at least partly over allegations of teaching CRT, and legislators in more than 40 states have proposed or passed bills and resolutions that would limit how teachers can discuss racism or sexism. 
Nicole Carr is an investigative reporter for ProPublica's South unit. Her work has focused on racial inequity and the pandemic. Before joining ProPublica in 2021, Nicole worked as an investigative reporter for WSB-TV in Atlanta where she was the recipient of four Southeast Regional Emmy awards.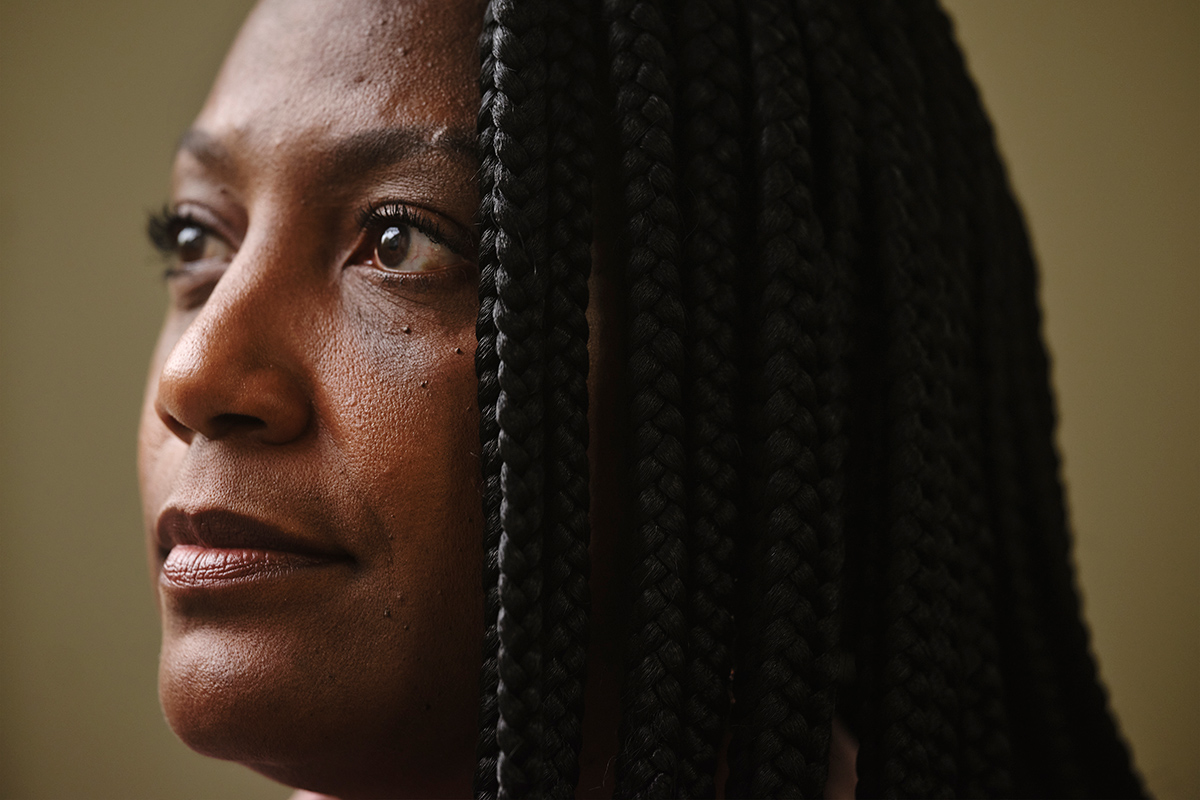 Jared Soares for ProPublica
Lindsay Beyerstein interviewed Nicole Carr by email:
Q: How did you become aware of Cecelia Lewis and her story?
A: In December 2021, I was chatting with a former colleague about local coverage of parent-led campaigns against critical race theory (CRT) in school districts across metro Atlanta, and Lewis' name came up. She had been hired as a suburban county's first administrator devoted to diversity, equity and inclusion — but resigned before she even started the job. That received some local coverage, but I suspected there was more to the story. I checked out her LinkedIn profile and saw something that hadn't been reported. Lewis had briefly worked in a second Georgia school district a mere two months after her resignation. I already had some records from that district, from an unrelated open records request, that indicated the school board chairman was receiving anti-CRT guidance from an outside source. I then started filing open records requests for correspondence about Lewis in the district where she quit.
Q: Can you give us a rundown of the documents you used to report this story and how they advanced your investigation?
A: The open records requests for correspondence about Lewis yielded tons of fascinating documents. They allowed me to figure out some of the players and methods behind the campaign to have her ousted, but it was also a sourcing starting point that eventually led me to people with a deeper knowledge of the anti-CRT organization within the community. From there I was able to connect with people who provided me with a recording of a secretive clubhouse meeting, previously unpublished videos showing the rage that engulfed a particular school board meeting, and screenshots from a private Facebook group where parents were targeting Lewis.
Q: CRT is not being taught in grade schools, and yet the idea of CRT in schools has become a fulcrum for many policy changes. How does a non-existent phenomenon carry so much weight in the real world?
A: This is something that we also ask ourselves about stolen election conspiracies. We see a lot of parallels to the factors that drive belief in the Big Lie — rather than address a real-world problem, the anti-CRT and Big Lie movements motivate people with shared interests and shared biases to embrace misinformation. In this case, white communities targeted a Black educator before she even got a chance to do her job; they stoked fears about her spreading CRT without bothering to learn that she had no intentions of teaching or promoting it. (In fact, at the time of her hire she wasn't even familiar with critical race theory.) It was like creating a mystical bogeywoman in a largely online world — a private Facebook group where rumors ran rampant and translated into rage at school board meetings.
Q: Lewis was initially reluctant to share her story. What do you think ultimately made her change her mind?
A: I told her what I'd learned through records and interviews — and how my colleague, ProPublica research reporter Mollie Simon, found examples of educators across the country who faced similar backlash — she said she'd consult her family, her district and her pastor and pray on making a decision as to whether she'd talk to me on the record.
A few days later, my phone lit up with a call from her. She wanted to share her experience — so that it may help people understand the extraordinary challenges so many educators are facing.
In the end, and with the help of some of our reporting that we shared with her, Lewis saw how she was one of many educators experiencing this type of targeted harassment nationwide. She said that sharing her own story could help someone else cope with similar attacks. Lewis also knew she'd done nothing to warrant what happened to her, so with the support of loved ones and her current employer, she could be unapologetic in sharing her truth. In hindsight, I realize that I managed my approach to her in the same way we try to effectively communicate with trauma victims. You must give people space and time to earn their trust. There must be transparency in the reporting process; you're explaining the fact that you may need them to repeat accounts of painful experiences as you work to verify a chain of events. At the same time, you don't want to re-traumatize them. It took several months, but I'm thankful to have eventually earned Lewis' trust by figuring out when to back off and when to make my case for the importance of her voice in this story.
Q: Can you summarize the impact the story has had so far?
A: It's definitely been shared far and wide, and I've received a lot of feedback from people who are now paying closer attention to similar scenarios and conflict playing out in their own communities. Lewis' experience provided an example of the harm that results from this type of targeted attack. We published a follow-up piece about a week later that explained how two school board candidates who were critical of Lewis' hiring and a state House of Representatives candidate who played a role in the campaign against Lewis lost their races. The latter lost by 23 votes. I've heard from people in the community who say they believe the story moved more people to the ballot box.
Q: What did you learn from this investigation that you will carry forward to your next assignment?
A: Keep reporting. It took months and several rejections to convince Lewis to talk, but there was still plenty of reporting to do in the meantime. You don't know what you don't know, so keep trying to figure it all out. Beyond filing records requests, I spent a lot of time connecting with people whose storylines and quotes didn't even make it into the final draft. They provided valuable background and context that paved the way to piecing this story together. In connecting with them, I did a lot of listening. Without misrepresenting myself, I avoided areas designated for media when I attended school board meetings and opted to stand in line with attendees and observe crowds from the middle of the room. I talked to a lot of people, but more than anything, I listened.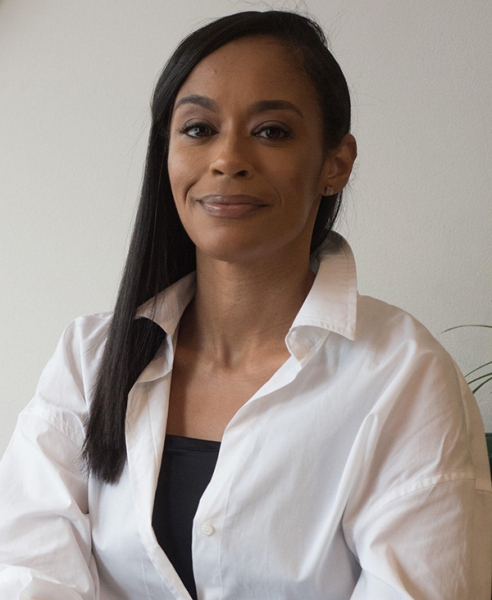 Nicole Carr (J. Chunn Photography)