April, 2020
Fink and Baker win April Sidney for Exposing Critical Early Delays in Testing That Set Back U.S COVID-19 Response
The Sidney Hillman Foundation announced today that Sheri Fink and Mike Baker of the New York Times have won the April Sidney Award for "It's Just Everywhere Already: How Delays in Testing Set Back the U.S. Coronavirus Response," a critical early scoop that revealed how state and federal regulators stymied a flu surveillance lab in Washington State that begged for weeks to begin testing its trove of samples for coronavirus as the novel pathogen spread unchecked in the community. 
In late January, the first confirmed U.S. case of coronavirus surfaced in the greater Seattle area. Dr. Helen Chu and her colleagues had already been collecting nasal swabs from people in the Puget Sound region as part of their ongoing flu surveillance project. Chu and her team needed the support of state and local officials to repurpose their testing to monitor coronavirus. Chu begged officials to allow her to start testing but was rebuffed for weeks. 
Finally, in late February, she and her colleagues couldn't bear to wait any longer and started testing without government approval. Their tests established that the coronavirus had been circulating in the community for at least six weeks, by which point it had already killed two people and would go on to kill many more in their region, and more than 12,000 in the U.S. to date.
"There were people getting sick and we didn't know about it," Fink said in our Backstory interview, "There were researchers who were ready and willing to [test] very early on. It's very, very sad that that capacity couldn't have been used."
"This story was a critical early warning about the ineptitude of the federal government's handling of the coronavirus outbreak," said Sidney judge Lindsay Beyerstein. "The consequences of this mismanagement will reverberate for generations." 
Sheri Fink is the author of the New York Times bestselling book, Five Days at Memorial: Life and Death in a Storm-Ravaged Hospital (Crown, 2013) about choices made in the aftermath of Hurricane Katrina. She is also an executive producer of the Netflix documentary television series Pandemic: How to Prevent an Outbreak (2020). She is a correspondent at the New York Times, where her and her colleagues' stories on the West Africa Ebola crisis were recognized with the 2015 Pulitzer Prize for international reporting, the George Polk Award for health reporting, and the Overseas Press Club Hal Boyle Award. 
Mike Baker joined The New York Times in 2019 as a Seattle-based correspondent, primarily reporting on the Northwest and Alaska. He previously worked at The Seattle Times and The Associated Press.
Nicholas Bogel-Burroughs, Joseph Goldstein, Sheila Kaplan, Michael D. Shear, Knvul Sheikh, Katie Thomas and Noah Weiland also contributed reporting.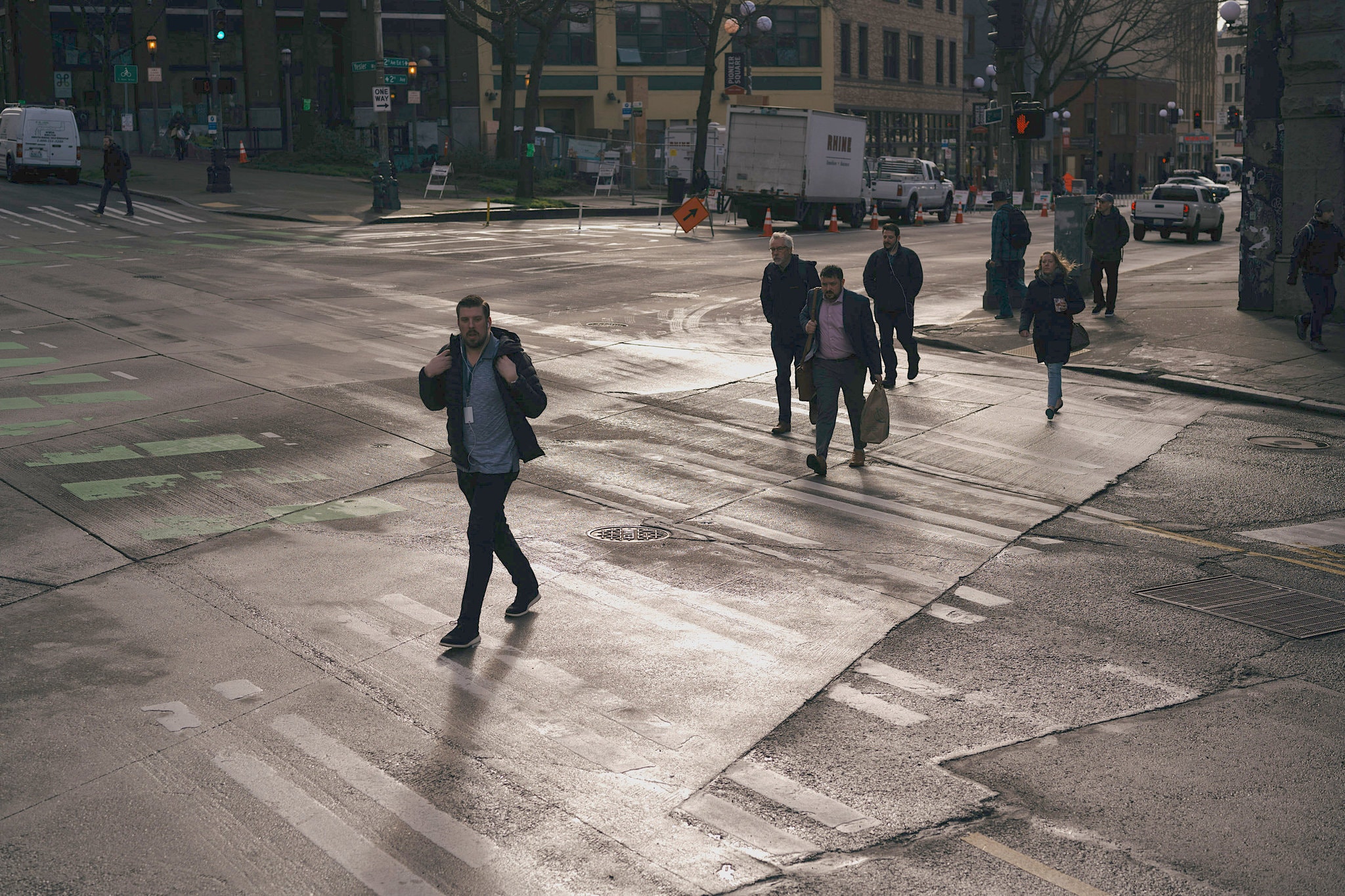 Grant Hindsley for The New York Times
Lindsay Beyerstein interviewed Sheri Fink by phone:
Q: How did you find out that a team of researchers at the Seattle Flu Study picked up on coronavirus in late January, only to be told by the federal government that they weren't allowed to test for the virus?
A: Mike and I both noticed late one night that a particular researcher who we were following was doing work on connecting the genomic sequence of viruses and looking at how they may have descended from one another. It's a way of trying to trace how a virus is spreading. It was something I had reported on during Ebola so I kind of knew who the players were. There was this COVID-19 case in the Seattle area, the first case that they couldn't link to anybody with recent travel from China, or to a known infected person. The virus from that case was very consistent with the very first case that had been sequenced in the Seattle area. The researchers were interpreting it as very likely that they descended from one another. That struck both of us as extremely important. Mike and I were on a Slack channel and so we decided to start reporting that night. In fact, we worked until three in the morning in New York and midnight in Seattle, where Mike is. We felt like we needed to get that information out to the public because it implied that there might be far more community spread of COVID-19 than people knew. In the course of that night's reporting, when we managed to reach people late at night, they mentioned that…'you know there's a bigger story, things have been happening…' So that was kind of where we started, and then we dug and Mike got hold of some emails that helped shed even more light.
Q: What impact did the delay have on the early coronavirus response? 
A: So that is the really tragic part. There were people getting sick and we didn't know about it. "We" being the broader population. The earlier that you know about an epidemic, the better chance there is to contain it. It was late February that people started to get sick, very tragically, at the Kirkland nursing home. There were researchers who were ready and willing to test very early on. It's very, very sad that that capacity couldn't have been used. Here was a system that actually existed that had hundreds and hundreds of samples from people who were symptomatic with flu-like symptoms, which looks a lot like coronavirus. And they were sitting on this and not testing because of these obstacles. 
Q: Your story was one of the first of many scoops that exposed aspects of the federal government's mismanagement of the COVID-19 pandemic. How does your reporting fit into the broader pattern that has come to light?
A: I think the bottom line is that there wasn't alacrity. There was this very dangerous virus. It was known many many weeks before that it had two features that make scientists concerned: One, that it had the capacity to cause serious disease, and two, that it had the capacity to transmit effectively from person to person. Some countries acted much more quickly to expand testing capacity and we didn't. It took us a really long time. That was time we could have used to learn about the spread of coronavirus in the U.S. The CDC recognized early that they needed to do some sort of surveillance, in part because there can be asymptomatic transmission. They weren't able to get it off the ground. So I think that's very representative of this larger failure to roll out and significantly increase the capacity to test in this country, both in the private sector and in our public health labs.