June, 2016
Eyal Press wins June Sidney for Portrait of Abuse and Intimidation in Privatized Prison Psych Unit
Eyal Press wins the June Sidney Award for exposing horrific abuses of mentally ill prisoners in the Transitional Care Unit of the Dade Correctional Institution (DCI) in Florida for the New Yorker.
Press' reporting showed that TCU inmates were routinely subjected to physical and sexual abuse at the hands of prison guards. Several prisoners were scalded with steaming water from a hose. One such treatment proved fatal, burning the inmate so badly that the skin peeled off his corpse at the slightest touch.
Psychiatrists and technicians who tried to report the abuses also faced retaliation from the guards. After questioning restrictive policies, one psychiatric technician was repeatedly abandoned by guards to face dangerous patients alone.
"The result was pervasive, lethal abuse: inmates beaten, tortured and killed, sometimes directly in front of health care professionals, who then pretended they saw nothing, said Press in an interview for Hillman's Backstory feature. "Much of what takes place in jails and prisons is veiled from scrutiny, which makes abuse and corruption more likely."
The violence at DCI was part of a larger pattern of abuse that followed the wholesale privatization of Florida's correctional health care in 2013, a transition documented in a Hillman Prize-winning series by Pat Beall of the Palm Beach Post.
"Press reveals more shocking abuses against some of the most vulnerable members of our society" said Sidney judge Lindsay Beyerstein. "Prisons have been left to strike their own balance between security and mental health care and the results have been disastrous."
Eyal Press is a journalist based in New York and the author of Beautiful Souls. His work has appeared in The New Yorker, The New York Review of Books, The Nation, The New York Times and numerous other publications.  He is a Puffin writing fellow at The Nation Institute, and a past recipient of the James Aronson Award for Social Justice Journalism.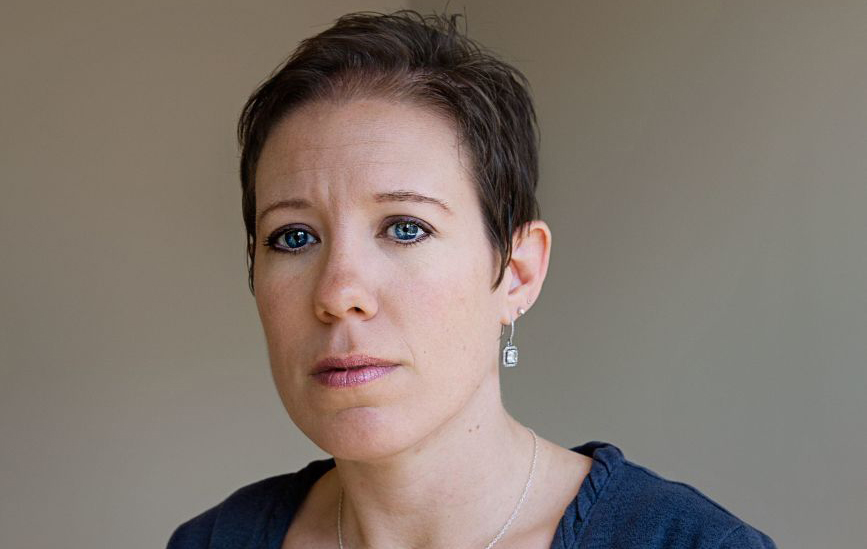 Elinor Carucci for The New Yorker
Lindsay Beyerstein interviewed Eyal Press by email
Q: "Madness" is about a conflict between health care professionals and guards in psychiatric prisons. How does it affect the 360,000 inmates with severe mental illnesses?
A: As documented in a recent report by Human Rights Watch, inmates with severe mental illnesses are at heightened risk of mistreatment and abuse by guards. In prisons across the country, they are subjected to stun guns, chemical sprays, prolonged isolation, excessive force.  In theory, the healthcare professionals who work in prisons have a duty to report such abuse and to advocate for their patients.  In reality, these professionals are often beholden to the guards and are too intimidated to say anything. At the prison I wrote about, in Florida, the result was pervasive, lethal abuse: inmates beaten, tortured and killed, sometimes directly in front of health care professionals, who then pretended they saw nothing.  At many prisons, I think the result is a more subtle acquiescence to dehumanizing practices that go largely unquestioned.
Q: How did you become aware that Dade Correctional Institution's Transitional Care Unit was a hotbed of human rights abuses?
A: I first learned about the problems at Dade from George Mallinckrodt, a psychiatrist who had worked at the prison for several years and who, in 2011, was fired after filing complaints about inmate abuse by guards. But it wasn't until I reported the story that I came to realize how pervasive the abuse was, and why Mallinckrodt's peers refused to blow the whistle.  As the main character in my story, a mental-health counselor named Harriet Kryzkowski, told me, what the staff learned was that "being like Mallinckrodt" could get you fired and could also lead the guards responsible for the abuse to retaliate against you.         
Q: Can you talk about the process of reporting on a closed community like a prison? How is it different from other reporting assignments?
A: It is very different, in ways I think even most reporters fail to appreciate.  Access to prisons is extremely limited.  Independent oversight is minimal.  And prisoners know everything they say is monitored.  The letters that some inmates wrote to me after I contacted them had been opened and read by prison staff.  All of these restrictions are justified for security reasons, and some limits probably are valid.  But it is also in the public's interest to know what's happening in prisons. The restrictions in place make this exceedingly difficult.  As a consequence, much of what takes place in jails and prisons is veiled from scrutiny, which makes abuse and corruption more likely.
Q: Many of your sources are very vulnerable. How did you go about earning their trust?
A: I just tried to listen, which I think is one of the most important (and underrated) journalistic skills.  I was fortunate to track down a few former employees at Dade who had reached the point where they were willing to talk.  One reason for this was timing – the events were distant enough that my sources were no longer afraid to speak out.  What's more, several wanted to speak out because they were horrified by what they had witnessed and regretted that they hadn't done so earlier. Even so, it was risky for them to come forward, and I am indebted to them for agreeing to speak with me.  
Q: An inmate named Darren Rainey was scalded to death with a hose in a prison shower. Investigators concluded that guards did not mean to hurt him. How did they reach that conclusion?
A: Actually, we don't know how they reached that conclusion. We don't even know the official cause of Rainey's death because, nearly four years after he was killed, the autopsy report has still not been released. The results of the autopsy were leaked, however, and it appears that investigators concluded Rainey's death was an accident. As I wrote in my story, it may be true that the guards who subjected Rainey to the "shower treatment" did not intend to kill him. In this sense, the death was an accident.  But the guards clearly did try to torture Rainey.  As I also noted in my piece, Rainey was not the only inmate at Dade who was put in the scalding shower – at least eight other mentally ill inmates at the prison endured similar abuse.
Q: Many of your sources used writing to cope with what they'd seen. How did writing help them?
A: In the case of Harriet Kryzkowski, I think writing was cathartic because she had spent years keeping what she had witnessed to herself.  After leaving Dade, Kryzkowski initially tried to suppress the experience: to blot out the memory and move on. Once she learned about the murder of Darren Rainey, however, the memories came flooding back, and she was pretty devastated, to the point that she couldn't eat and her hair fell out. Writing was an outlet, I think, a way to make sense of a haunting experience that was so twisted and disturbing and that she endured almost entirely on her own.