April 23, 2014
Meet the 2014 Hillman Prize Winners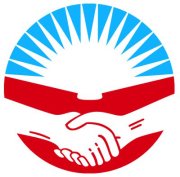 The wait is over! Meet the brilliant, brave, committed, creative winners of the 2014 Hillman Prizes:
Book: Ira Katznelson, Fear Itself, Liveright Publishing Corp, a division of

W.W.

Norton

&

 Co. 
Newspaper: Pat Beal, "Private Prisons: Profit, Politics, and Pain," The Palm Beach Post.
Magazine: Jonathan Cohn, "The Hell of American Daycare," The New Republic. 
Broadcast: Dr. Sanjay Gupta, Bud Bultman, Roni Selig, Melissa Dunst Lipman, Carl Graf, Saundra Young, "Weed: Dr. Sanjay Gupta Reports,"

CNN

. 
Web: Craig Welch

&

Steve Ringman "Sea Change: The Pacific's Perilous Turn," The Seattle Times. 
Congratulations to all the winners.