August, 2019
San Francisco Chronicle Team Wins August Sidney for Documenting 24 Hours of Homelessness
A team of three dozen reporters and photographers from the San Francisco Chronicle wins the August Sidney Award for "One Day, One City, No Relief," an ambitious feature that chronicles 24 hours in the lives of the city's homeless residents, hour by hour. 
San Francisco spends over $360 million a year to combat homelessness but the numbers keep climbing. The city has at least 8,000 homeless residents, not counting those temporarily stashed in jails, hospitals, shelters, and rehabs. Every night, a thousand people vie for just 30 to 40 open beds in the city's shelters. 
On June 18, the team fanned out across the city to document the struggles and triumphs of San Francisco's homeless population. The story begins at 4:47am as Alex "Shorty" Pierson, a charismatic 36-year-old wheelchair user, charges his phone and raps along to a Nipsey Hussle track. 
"One Day" profiles a diverse array of homeless people. Some, like Larry Tolliver work full-time, others, like 29-year-old vet Jimmie Wu, are students. Derelle Foster and his wife, Diana Cisnero, are living in a shelter with their three kids and their German shepherd. Manuel Rochin is living with HIV. Ignacio "Navi" Yanez Vargas is the 22-year-old son of a Mexican immigrant mother who kicked him out of the house for being gay. 
The reporters also check in with city officials, members of the city's Homeless Outreach Team, and emergency room staff. 
"This story captures the diversity of homeless residents and their needs," said Sidney judge Lindsay Beyerstein. "The reporting vividly describes the hardships of life on the street, but also the grit and resourcefulness of individuals trying to survive. This is one of the best-written and most engaging pieces of journalism on homelessness that I've ever read, it's a hard subject to do well."
"One Day" took about a third of The Chronicle's newsroom to produce. The journalists who worked on it included reporters Kurtis Alexander, Erin Allday, Nanette Asimov, J.K. Dineen, Dominic Fracassa, Matthias Gafni, Joe Garofoli, Justin Phillips, Sarah Ravani, Tatiana Sanchez, Evan Sernoffsky, Rachel Swan, Otis Taylor, Trisha Thadani, Jill Tucker and Sam Whiting; photographers and videographers Lacy Atkins, Noah Berger, Paul Chinn, Jessica Christian, Preston Gannaway, Carlos Avila Gonzalez, Liz Hafalia, Yalonda M. James, Stephen Lam, Gabrielle Lurie, Santiago Mejia, Josie Norris, Amy Osborne, Nick Otto, Scott Strazzante, Lea Suzuki and Manjula Varghese; graphic artists John Blanchard and Todd Trumbull; designers Daymond Gascon and Danielle Mollette-Parks; editors Warren Pederson, Geoff Link, Guy Wathen, Nicole Frugé, Emily Fancher, Tim O'Rourke, Michael Gray and Audrey Cooper; audio and digital producers King Kaufman, Libby Coleman and Brittany Schell; developers Audrey DeBruine, Erica Yee and Evan Wagstaff.
The two people most instrumental in forming the story and editing the vignettes were longtime homelessness beat reporter Kevin Fagan and Metro Editor Demian Bulwa.
"One Day" is part of the 2019 SF Homelessness Project, a four-year-old media consortium spearheaded by the Chronicle and dedicated to reporting on the crisis of homelessness in San Francisco.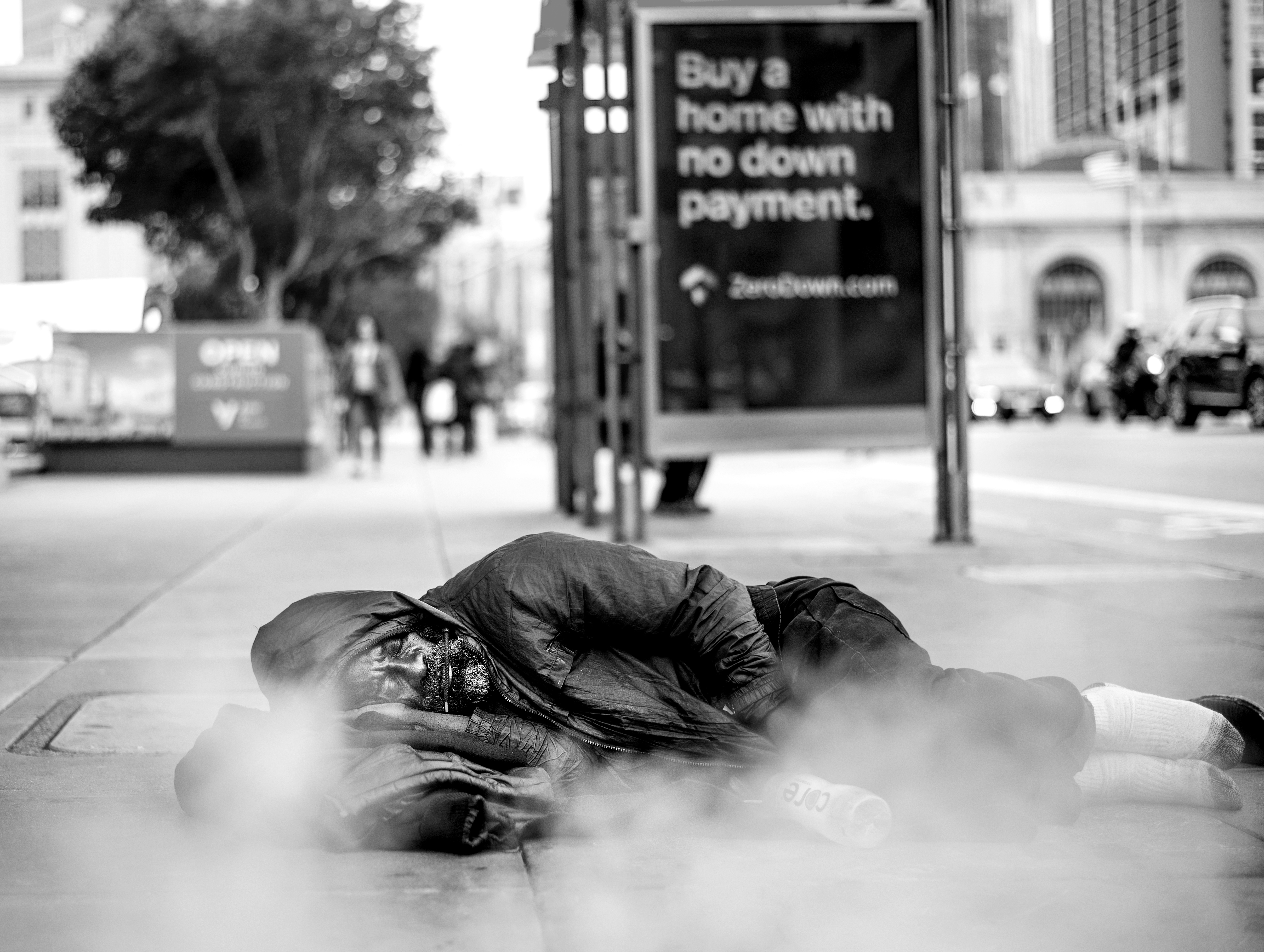 Lindsay Beyerstein interviewed Chronicle Editor-in-Chief Audrey Cooper by email:
Q: How does the SF Homeless Project work?
A: Four years ago The Chronicle started the SF Homeless Project, a media collaboration in which more than 100 outlets agreed to cover the causes and solutions of homelessness on a single day. That effort has been continued each succeeding year, and each year it becomes more critical to find fresh, new ways of educating the public and elevating public discourse. 
For this year's SF Homeless Project coverage day, Metro Editor Demian Bulwa had the idea that became the "One Day, One City, No Respite" story. The homeless population is made up of many subgroups – something many people don't understand when they criticize the region's failed response to the epidemic. Bulwa's idea was to demonstrate on how many levels the homelessness crisis is being fought – sometimes valiantly, often fruitlessly.
Some journalists spent weeks finding particular people to follow, like Shorty and Jimmie, while others scouted places they could be a fly on the wall, like the subway system, ride-alongs with police and outreach workers, and the country hospital's emergency room. We planned the project for several weeks, holding meetings to strategize what we wanted to capture, whether stories, videos or audio. Most reporters did dry runs to make sure they were in the right positions. We knew going in that we wanted timestamped multimedia vignettes, and that we would have a few recurring characters, but we also wanted to make sure we were open to surprises and new discoveries. We had to over-staff the project to make sure the portrait would be representative and true.
Q: Do the reporters and photographers who participated in this project normally cover homelessness, or was this new territory for them?
A: Most Chronicle journalists cover homelessness somewhat regularly, because it pervades almost every beat. Lead writer Kevin Fagan has covered homelessness as a beat for more than two decades.
Q: Did all the reporters and photographers stay out for 24 hours straight? 
A: A few did work 24 hours straight; others worked from 8 to 12 or 16 hours, or as needed to cover their character or scene.
Q: Did anything funny or unexpected happen in the course of this project? 
A: There were a number of surprises. One person who we expected would become a central character did not show up that day. And the interaction between the police officer and the man sleeping up a tree was a stunner. None of us had heard of such a thing before. [Ed note: A man calling himself "Jose Pacheco" had suspended a hammock in a tree, 15 feet above the sidewalk, which is perfectly legal, since he was neither blocking the sidewalk nor harming the tree.]
Q: How did you go about synthesizing so many accounts into one narrative? 
A: We set up Slack accounts to communicate and post videos and other assets, and we used shared folders to hold every journalist's reporting. The vignettes, photos, illustrations and graphics were storyboarded in a newsroom conference room. Kevin Fagan and Demian Bulwa streamlined the vignettes, choosing to keep some and cut others. Some vignettes were combined, others split into pieces. The document that held the narrative eventually grew to 100 pages, with photos, headlines, captions, statistics and other notations.  
Q: How do you think this immersive experience covering homelessness will affect the Chronicle's coverage, going forward, both of homelessness per se and of other issues? 
A: Our newsroom's goal is to elevate the discourse, and few issues are as politicized in San Francisco as homelessness. We look for solutions-oriented stories and compelling narratives that will engage readers and challenge their assumptions. This story is likely the longest ever published by The Chronicle, and the reader reaction was overwhelmingly positive, proving that readers want in-depth, clear-headed reporting about these issues.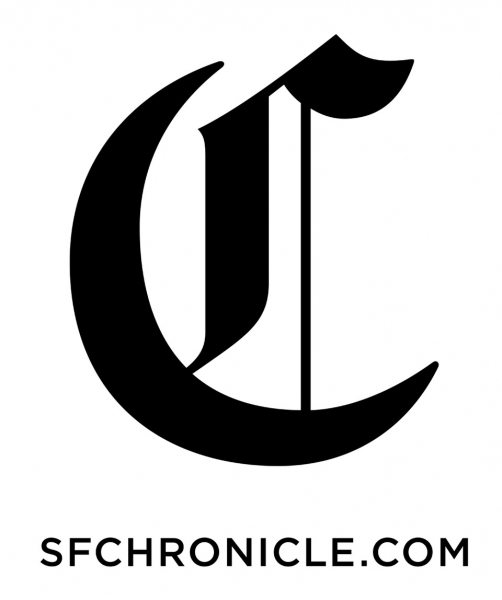 San Francisco Chronicle team