July, 2018
John H. Tucker wins July Sidney for exposing Rikers rape crisis
John H. Tucker wins the July Sidney for his New York Magazine feature, "Rape at Rosies: When the bad guys at Rikers are the guards." The story is set in the Rose M. Singer Center, an all-female jail on Rikers Island, an institution with one of the highest rates of rape in the country. About fifty of the eight-hundred women housed at Rosie's at any given time are being sexually exploited by staffers, according to an anonymous federal government survey.
Darcell Marshall was a 22-year-old inmate awaiting trial at Rosie's when she was targeted for abuse by a guard named Benny Santiago. Initially, Santiago flirted with Marshall and gave her gifts and money in exchange for sex. Later, he hit her and penetrated her against her will.
Marshall successfully sued the city for allowing Santiago to victimize her. The lawsuit revealed how the prison's lead investigator failed to preserve critical evidence against Santiago or investigate other serious allegations against him. Marshall's suit became a catalyst for other Rikers inmates to launch similar actions.
"This story sheds light on a horrifying and little-discussed issue in the criminal justice system," said Sidney judge Lindsay Beyerstein, "Prison officials know that staffers are routinely victimizing prisoners at Rikers and little is being done about it."
Out of 307 allegations of sexual misconduct lodged in 2016 and 2017, only one has been resolved in favor of the complainant. Rikers is set to close down in 2027. "If the stats continue their current trajectory, that would allow for over 1,500 more sexual misconduct allegations made by Rosie's women—and that's just the women who are brave enough to make a complaint," Tucker noted.
John H. Tucker is a writer living in Brooklyn. For several years he covered criminal justice for the Riverfront Times in St. Louis, and the INDY Week in Raleigh-Durham.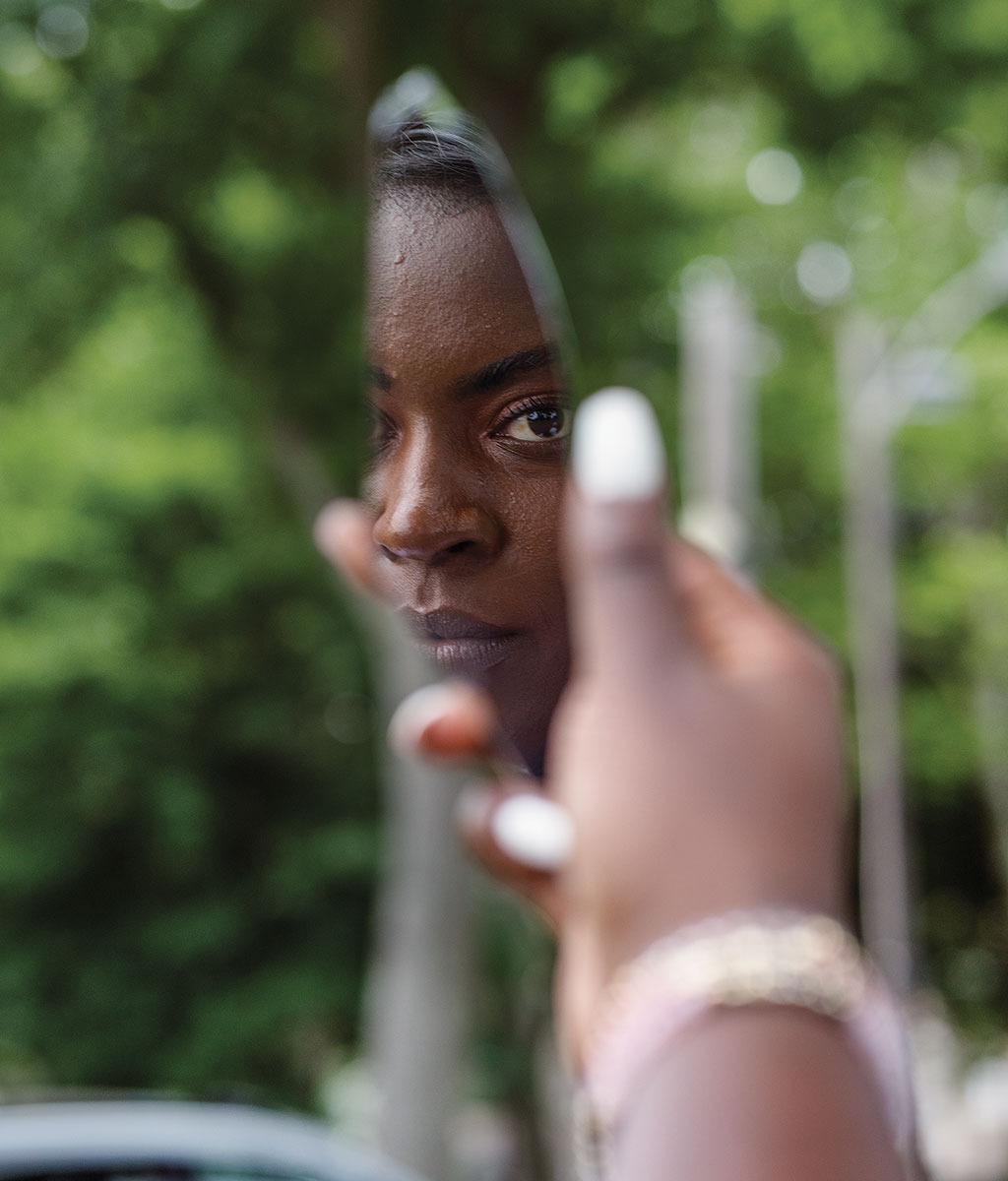 Nydia Blas
Lindsay Beyerstein interviewed John H. Tucker by email
Q: How did you find out about Darcell Marshall, the young woman whose story of abuse and resistance forms the core of the piece?
The Daily News broke the story after the lawsuit was filed in 2015. The two plaintiffs—both Jane Does—were seeking class-action status, which upped its news value. The Daily News published a few more stories during the discovery period, which tipped me off to the case.
I wasn't interested in writing anything less than a longform, definitive account of the case, which, in my mind, required access to one of the Jane Does—something that couldn't happen till trial or settlement, I figured. So I sat back and waited.
After the settlement last year, the #MeToo movement was blazing through Hollywood, Capitol Hill, the media industry and the like. But Rosie's offered a hidden face of #MeToo—an overlooked demographic where the disequilibrium between powerful men and vulnerable women was greater than arguably any other space. Also at the time, the shuttering of Rikers had become a contentious flashpoint in the media. With all of that as a backdrop, the time was right to reach out to the Jane Does. Eventually I found Darcell.
Q: What advice do you have for other reporters about reporting on prisons?
A: Find lawsuits. They offer narrative details and editorial protection when physical interviews are hard. Most of the criminal justice stories I've written present the story largely through an inmate's perspective. But until you get to that point, the job requires fierce skepticism. No article can make it through the editorial gantlet if it relies solely on the inmate's take.
Also, close your laptop and write a letter! For this story I corresponded with several incarcerated women via snail mail. It feels weird walking to a mailbox five blocks away to communicate in the age of text and Instagram, but those 15 extra minutes can separate a reporter from the pack.
Q: Can you give us an overview of the investigative techniques that you used to get this story?
A: For the most part, I used standard methods. Read a bunch of court documents on PACER. Write a bunch of letters to inmates. Call a bunch of lawyers. (At one point, I googled New York + attorney + civil rights, made 10 calls in one sitting, and then waited to see if anyone called back. Several did.)
But I'd say my most important "technique" was gaining Darcell's trust and buy-in. To be honest, at the beginning of the process, I assumed I wouldn't get it given the sensitivity of her victimization. When we first spoke, I told her that I wasn't in the business of retraumatizing rape survivors, and that I wasn't interested in writing about her unless she wanted her story to be told—that her wellbeing was more important than my article.
But Darcell said she was in. Getting to know her was the most enjoyable part of the process. I'd expected to meet a completely broken individual, but Darcell, though clearly traumatized, revealed herself as charismatic, well-spoken, intelligent, honest and brave—good traits to build a feature character around. As we developed a rapport over time—the story ran six months after I first met her—we trudged through very difficult conversations. Each successive interview brought more wince-inducing details, which I know was hard for both of us.
Q: What do the statistics tell us about the scope of the rape problem at Rikers?
A: They're pretty ugly. Per the most recent federal stats tracking staff-on-inmate sexual victimization in jails, Rosie's is the 10th worst in the nation. When that victimization is coupled with threats, Rosie's rises to the country's absolute worst. In 2016 and 2017, 307 Rosie's inmates lodged sexual misconduct complaints against staff and fellow inmates. Of those, 85 percent of investigations are pending, despite the DOC's policy to close investigations within 90 days. Among the remainder, the DOC has validated the female victim's complaint exactly once.
My biggest surprise was that this story hadn't been told yet in the national media. Sometimes the best articles broach subjects that we all kinda already know about, but no one bothers to explore. Prison and jail rape is a medieval act of barbarism if there ever was one. And we as society somehow seem apathetic about it.
Q: Do you think that closing Rikers will have an impact on the rape problem?
A: It's a great question, and I have no idea. The only thing I know is that Mayor De Blasio is talking about closing Rikers in 2027. If the stats continue their current trajectory, that would allow for over 1,500 more sexual misconduct allegations made by Rosie's women—and that's just the women who are brave enough to make a complaint. City leaders, I think, should be more concerned about 2018 than 2027.
Q: What did you learn from this investigation that you will carry forward to your next project?
A: I'm a sucker for narrative reenactment, but my flaw is looking back too much—Darcell was victimized in 2013–and not looking forward enough. For this story, I was fortunate to have a fantastic editor, Laurie Abraham, who pushed me to connect the past to the present. It was only then that I found myself introduced to an inner-circle of anti-sexual violence advocates—some of whom I quote in the article—who are shining a light on perpetual sex-assault at Rosie's, and fighting to hold the city to account. I couldn't have added the necessary present-day context to my article without the help of these dedicated women—and yes, they are all women.