April 15, 2014
If You're White and Well-Armed, You Don't Have to Pay Taxes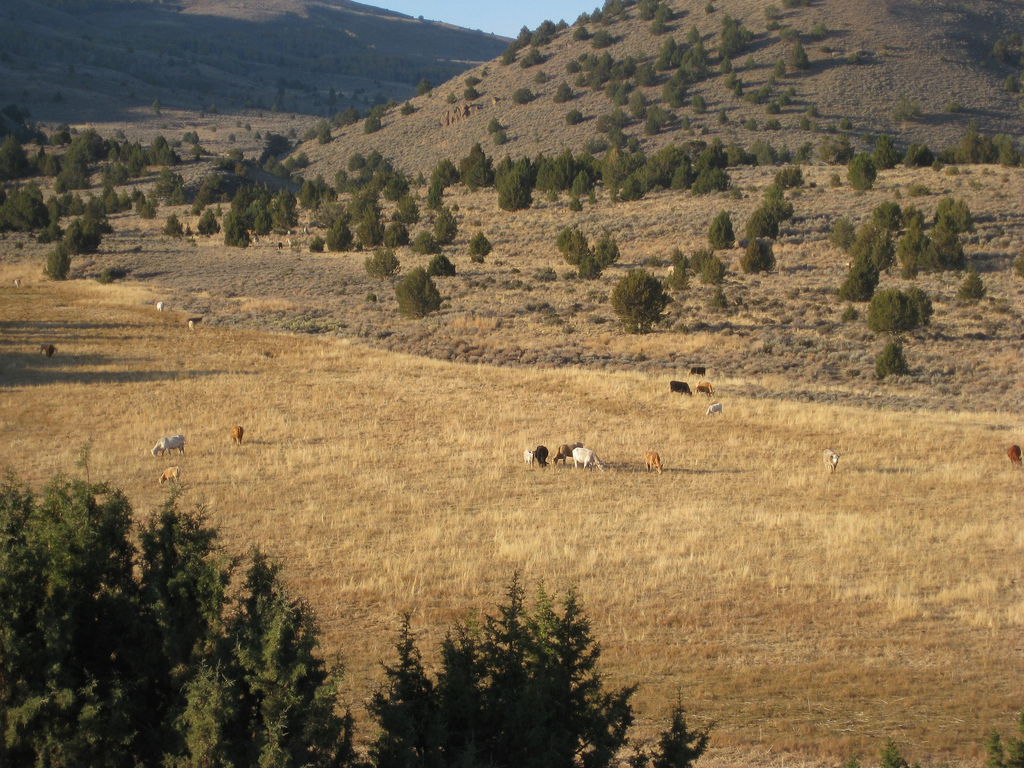 The Bureau of Land Management backed down from an armed standoff with militiamen on a Nevada ranch Saturday and returned over 300 head of cattle seized for non-payment of grazing fees, thereby setting the precedent that if you're white and well-armed, you can steal from the government with impunity. Just in time for Tax Day! 
Ian Millhiser of Think Progress explains how this fiasco came about:
This conflict arises out of rancher Cliven Bundy's many years of illegally grazing his cattle on federal lands. In 1998, a federal court ordered [Cliven] Bundy to cease grazing his livestock on an area of federal land known as the Bunkerville Allotment, and required him to pay the federal government $200 per day per head of cattle remaining on federal lands. Around the time it issued this order, the court also commented that "[t]he government has shown commendable restraint in allowing this trespass to continue for so long without impounding Bundy's livestock." Fifteen years later, Bundy continued to defy this court order.
The rangers can't be blamed for temporarily withdrawing, given that they were facing real guns with stun guns, but this prudent short-term decision sets a terrible long-term precedent.
As Steve Benen wrote on the Rachel Maddow Show website:
But you probably see the problem: it's unsustainable to think a group of well-armed extremists can simply block the enforcement of American laws in the United States. It's perfectly understandable that the Bureau of Land Management saw a crisis unfolding and pulled back to prevent bloodshed, but there's an obvious problem with establishing a radical precedent: you, too, can ignore the law and disregard court rulings you don't like, just so long as you have well-armed friends pointing guns at Americans.
To put it mildly, that's not how the American system works. Indeed, that's not how any system of government can ever work.
[Illustration: A Nevada ranch, Creative Commons.]