May 28, 2012
News Corp Phone Hacking Inquiry: A Study in Cake Pops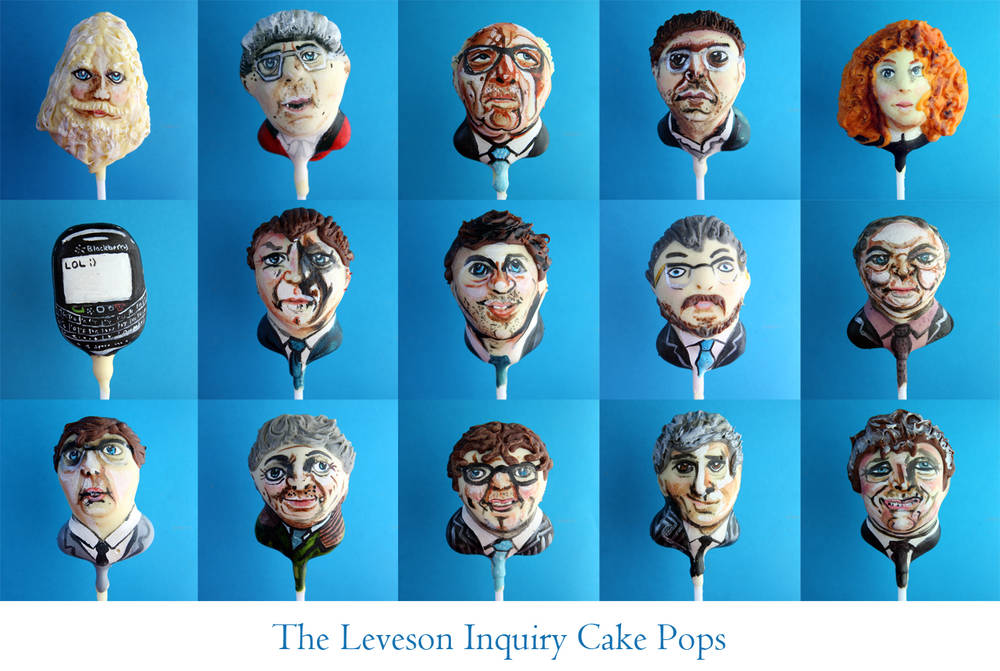 The Leveson Inquiry is an ongoing public investigation into the News Corp phone hacking scandal. Prime Minister David Cameron convened the inquiry because staffers at some UK newspapers owned by Rupert Murdoch's News Corp were caught hacking the cell phones of celebrities, politicians, and crime victims; bribing police officers; and deploying other unethical and illegal reporting tactics.
Miss Insomnia Tulip, a perceptive and public-spirited confectioner, has assembled a rogue's gallery of cake pops depicting the major figures in the inquiry including Rupert Murdoch, Rebekah Brooks-Wade, James Murdoch, and the LOL Blackberry. The pop on the top left is God.
Are cake pops eligible for major editorial cartooning awards? If not, they should be.
HT: Boing Boing.