April 23, 2015
US Senate Cafeteria Worker Has No Place to Call Home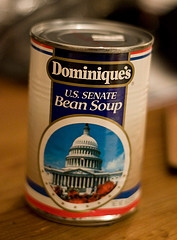 Photo credit:
jsnsndr, Creative Commons.
Charles Gladden works in the cafeteria at the Dirksen Senate Office Building, but he has not had a fixed address for 5 years. Instead of going home at night, the 63-year-old diabetic grandfather sleeps in the McPherson Square Metro Station, near the White House.
Gladden recently took part in a one-day strike to draw attention to the fact that the U.S. government is the single biggest indirect creator of jobs that do not pay a living wage.