The Sidney Hillman Foundation honors excellence in journalism in service of the common good.
Our awards and programs honor the legacy and vision of union pioneer and New Deal architect Sidney Hillman.
by Lindsay Beyerstein
Notes on journalism for the common good
more
The Sidneys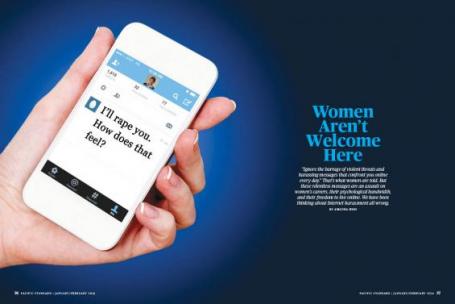 HILLMAN PRIZES
U.S:
The Call for Entries for the 2014 Hillman Prizes closed on January 31, 2014. Winners will be announced in mid-April. The Hillman Prizes award ceremony and reception will be Tuesday May 6, 2014.
The 2013 Hillman Officers' Award for Public Service went to garment workers in Bangladesh in memory of Aminul Islam
The May 7 2013 Hillman Prize ceremony was a great success! See photos here. Video here.
CANADA:
2014 Canadian Hillman Prize winners will be announced on March 11. The Canadian Prize reception will be Tuesday March 18 in Toronto.
The 2013 Canadian Hillman Prize went to Stephen Maher (PostMedia News) and Glen McGregor (The Ottawa Citizen) for their investigative reporting on the use of robocalls to disrupt and suppress voting during the 2011 federal election. Elise Stolte (Edmonton Journal) and Katie DeRosa (Times Colonist) receive Honourable Mentions. See photos from March 19 award ceremony in Toronto.
New and Notable
The 103rd anniversary commemoration of the Triangle Shirtwaist Factory fire will be held Tuesday March 25, 2014 at the site of the fire--Washington Place and Greene Street in New York City.
Monday December 2: Discussion with Bruce Raynor, Andy Stern, Rich Yeselson and Sarita Gupta on future of labor at The 8th Floor at the Rubin Foundation.
Carla Astudillo received the 2013 Hillman Award for Social Justice Reporting at the CUNY Graduate School of Journalism.
Hillman hosts preview screening of Slavery By Another Name with author Douglas Blackmon and director Sam Pollard, moderated by Gerry Hudson. Read about it here. See video of Q&A here.
E.J. Dionne receives Hillman Award for Career Achievement. Photos and acceptance speech here.