October 20, 2014
They Can Punish You Without Convicting You First?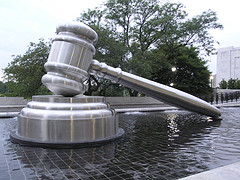 Life is chaotic, but a few things proceed in soothingly predictable order: Pants, then shoes. Chew, then swallow. Convict, then punish. 
Well, you can strike that last one of the list of comforting regularities. Radley Balko reports that federal judges have started punishing people for crimes for which they were not convicted, including murder.