May 6, 2015
Scenes from the 2015 Hillman Prizes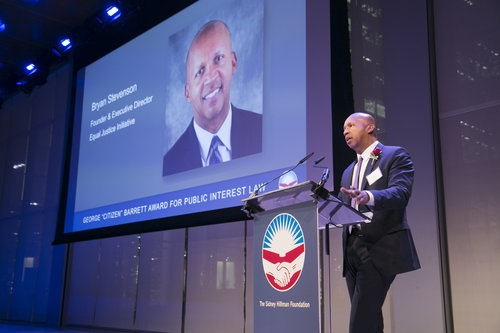 Photo credit:
Photo by Clark Jones. 
The 65th-Annual Hillman Prizes were a night to remember. In this image Bryan Stevenson, Founder of the Equal Justice Institute, gives an unforgettable acceptance speech for the inaugural George Barrett Award for Public Interest Law.  
Check out the beautiful photographs of our winners, judges, officials, and guests, celebrating excellence in socially conscious journalism at the Times Center on Tuesday night. We are still adding images to the archive. Check back later to see even more. 
Many thanks to our photographers, Clark Jones and Dave Sanders.
Help us make our album as complete as possible, please tag yourself and your friends in these images.