March 16, 2015
2015 Canadian Hillman Prize Photos: Fifth Anniversary Edition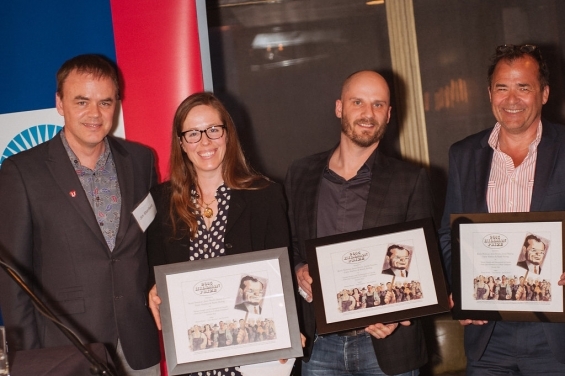 Photo credit:
Left to right: Judge Jim Stanford, and Canadian Hillman Prize winners Emily Mathieu, Randy Risling, and Michael Cooke of the Toronto Star; photo by Katherine Palmateer. 
The fifth annual Canadian Hillman Prize ceremony was a night to remember. See all our photos from Thursday night's event at the Drake Hotel in Toronto.
These awards honor excellence in socially conscious Canadian journalism, with a special emphasis on reporting that brings about change for the common good.