April 24, 2013
Shane Bauer Wins 2013 Hillman Prize for Magazine Journalism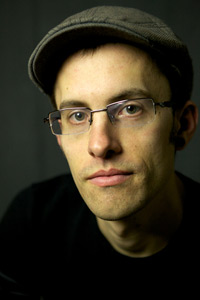 Shane Bauer is the winner of the 2013 Hillman Prize for Magazine Journalism for his special investigation into solitary confinement, entitled "No Way Out." The winning feature was published in Mother Jones and supported by the Investigative Fund of the Nation Institute. 
Bauer brings personal experience to the subject of solitary confinement. One of three American hikers taken prison in Iran, Bauer was imprisoned for 26 months, four of which were spent in solitary confinement. 
"No Way Out" draws on Bauer's personal experience and his reporting from a prison in California where inmates in solitary staged a major hunger strike. Bauer discovered that prisoners are routinely sent to solitary because they've been "validated" as gang members, often on such astonishingly shaky evidence as possession of political pamphlets, using the Spanish word "hermano," or receiving a card with a drawing of an Aztec bird. Once a prisoner is validated, it is nearly impossible to clear his name. 
Bauer's story exposes a major civil rights abuse in the California penal system and educates the public about the horror of solitary confinement. We at the Sidney Hillman Foundation are very pleased to honor Bauer's brave and timely reporting. 
Learn more about Bauer and his reporting.