March 27, 2013
Robocall Scoop Sparks Call for Sweeping Reform of Canadian Elections Law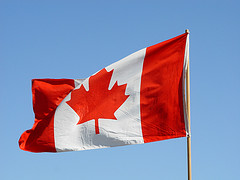 Canada's top election official is calling for sweeping changes to the country's elections law to make sure that voter-suppressing robocalls, like the ones uncovered by Canadian Hillman Prize-winners Stephen Maher and Glen McGregor, never happen again:
OTTAWA — Chief Electoral Officer Marc Mayrand wants Parliament to overhaul Canada's elections law to prevent deceptive telephone calls by adding stiffer penalties and giving new powers to investigators.
In a recommendation aimed directly at the calls received in Guelph, Ont., on the 2011 election day, Mayrand says Parliament should close a loophole in the Criminal Code and make it illegal to impersonate an Elections Canada official. He advises maximum penalties on conviction of violators of $250,000 in fines and five years in jail.
Read the rest in the Ottawa Citizen.