May 3, 2013
#Sidney's Picks: Special Pre-Hillman Edition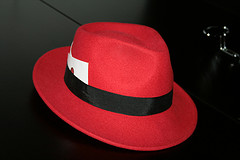 On Tuesday, May 7, the Sidney Hillman Foundation will present its annual prizes for outstanding journalism in service of the common good. Please join us to honor the winners at 6:00pm at the New York Times Center in Manhattan. A cocktail reception will follow the program. The event is free and open to the public. RSVP to [email protected]
To mark the upcoming occasion, we bring you a special pre-Hillman edition of Sidney's Picks, featuring the work of all of our winners. 
Broadcast Journalism: Brian Ross, Rhonda Schwartz, Matthew Mosk and Cindy Galli, "Brian Ross Investigates: Tragedy in Bangladesh,"

ABC

News. An expose linking Tommy Hilfiger and other iconic

U.S.

brands to a factory that burned in Bangladesh killing over 29 workers. Aminul Islam helped Ross and his team find proof that these brands were made in the burned factory. 
Book Journalism: Tracie MacMillan, "The American Way of Eating," Scribner. MacMillan went undercover as a farm worker, a produce stocker at Walmart, and as a kitchen worker at Applebees to expose the inner workings of America's food system and document the struggles of the low-wage workers who feed us all. 
Newspaper Journalism: Patricia Callahan, Sam Roe and Michael Hawthorne, "Playing With Fire," Chicago Tribune. Reveals how the chemical and tobacco industries colluded to introduce toxic and ineffective flame retardants into furniture. 
Magazine Journalism: Shane Bauer, "No Way Out," Mother Jones. Bauer describes how prionsers in California can be thrown into solitary confinement without due process on flimsy evidence of gang activity, like owning political pamplets or drawing stars on a Christmas card. Bauer draws on his own experience in solitary confinement as a political priosoner in Iran. 
Web Journalism: Alison Young and Peter Eisler, "Ghost Factories,"

USA

Today. This innovative, digital-first series revealed that thousands of homes across the country have been built on sites contaminated, and that the

EPA

knew about the risk for over a decade but failed to act. 
Photojournalism: Rick Loomis, "Beyond 7 Billion," Los Angeles Times. Loomis travelled the world to explore the impact of earth's rising population on the environment, the economy, the status of women, and the role of religion in public life.