May 20, 2013
The Dark Side of the Generic Drug Boom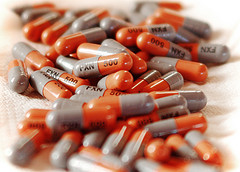 Generic drugs promise the same efficacy as their brand-name counterparts at a fraction of the price. That's why 84% of the nation's drug supply has gone generic. Unfortunately, as Katherine Eban reports in Fortune, the recent boom in overseas generic drug manufacturing has outstripped the U.S.'s regulatory capacity. FDA inspectors visit overseas generic drug factories but their inspections are neither as frequent nor as thorough as the checks performed on domestic pharmaceutical plants:
Fortune's investigation yields the first comprehensive picture of how one under-policed and far-flung generics company operated. It is not a tale of cutting corners or lax manufacturing practices but one of outright fraud, in which the company knowingly sold substandard drugs around the world – including in the U.S. – while working to deceive regulators. The impact on patients will likely never be known. But it is clear that millions of people worldwide got medicine of dubious quality from Ranbaxy.
Ranbaxy was the first foreign company to export generic drugs to the U.S. and it quickly became the 6th-largest drug company in America. It has since been discovered that many of its products were sold as substitutes for branded drugs without being properly tested to ensure equivalency. Ranbaxy got caught mixing high-quality HIV medication with cheaper stuff in order to bring the drug's purity scores up to a minimally acceptable level. Such adulteration may have harmed patients because the drug mixture can rapidly break down and become toxic. 
[Photo credit: Ess_JayNZ, Creative Commons.]