2016 Canadian Hillman Prize
The Sidney Hillman Foundation is now accepting nominations for the 2016 Canadian Hillman Prize honouring excellence in journalism in service of the common good. The Hillman Prize seeks out top investigative reporting that draws attention to social or economic injustice and hopefully leads to corrective measures. We strive to recognize discernment of a significant news story, resourcefulness and courage in reporting, skill in relating the story and the impact of the coverage.
The 2016 prize will be given to a reported piece or series published or broadcast in 2015. Eligible entries include reporting in newspapers, magazines and online, as well as film and broadcast journalism (television and radio), tablets and multi-media. Entries must have been published in Canada and made widely available to a Canadian audience. Self-published work is not eligible.
The deadline for submissions is January 15, 2016. 
The winner of the Canadian Hillman Prize will be announced in March and be awarded travel to receive a $5,000 prize and certificate at a reception in Toronto on March 31, 2016. The winner will also travel to New York City in May 2016 to participate in the U.S. awards ceremony. The winner will be listed among all Hillman Prize winners on the Hillman Foundation website.
This year's entries will be judged by a distinguished panel of Canadian judges: Tony Burman, previously managing director of Al Jazeera English, chief news editor of CBC News, and currently the Research Chair in News Media and Technology at Ryerson's School of Journalism; Armine Yalnizyan, senior economist with the Canadian Centre for Policy Alternatives with a twice-weekly business column on CBC's Metro Morning; and Bonnie Brown, a journalist who has worked as a television documentary producer and radio news producer at CBC for 16 years.
There is no submission fee. A cover letter and copy/links to the nominated material are all that is required.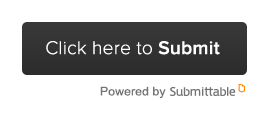 For paper entries, please forward them to:
Susan Reisler
c/o Media Profile
579 Richmond Street West
Toronto, Ontario
M5V 1Y6
416-342-1843
For questions, please contact: Courtney Radic at 416-427-5041 or
[email protected]