November 12, 2014
Adrian Chen Wins November Sidney for Wired Feature on the FB Mods Fighting the Rising Tide of Dick Pics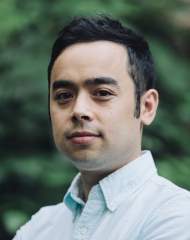 Adrian Chen, a rising journalistic star known for his coverage of the digital world, is the winner of this month's Sidney Award for his Wired feature, "Unseen," which introduces the reader to a hidden army of content moderators who battle to keep dick pics, child porn, gory traffic accident footage, and beheading videos off Facebook and other social networking sites. 
Chen's coverage combines the best of tech journalism and investigative reporting to give us a glimpse of the working lives of the 100,000 people who sift through the worst filth the internet can dish up every day. 
Read my Q&A with Adrian at The Backstory.