July 10, 2015
Sidney's Picks: SC's Confederate Flag is History!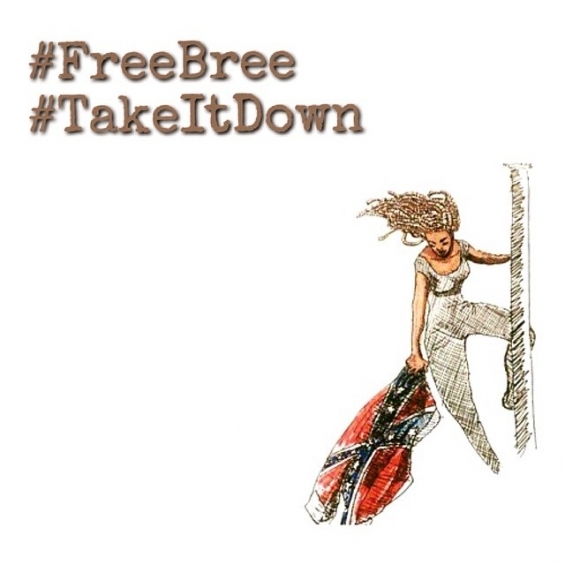 Photo credit:
MariusPriv, Creative Commons. Illustration shows Bree Newsome, a South Carolina woman who beat the state legislature to the punch and took the flag down herself. Today, it went down legally and permanently.  
The Best of the Week's News
Hillman judge Ta-Nehisi Coates garners another rave review for his new book, "Between the World and Me."
Hillman Prize-winner John Richardson checks in with climate scientists to find out how they feel about their front row seats for Armageddon.
A beautiful essay about a body farm in Texas and some remarkable people who gave their bodies to science.