March 25, 2015
Remembering the Triangle Fire: 104 Years On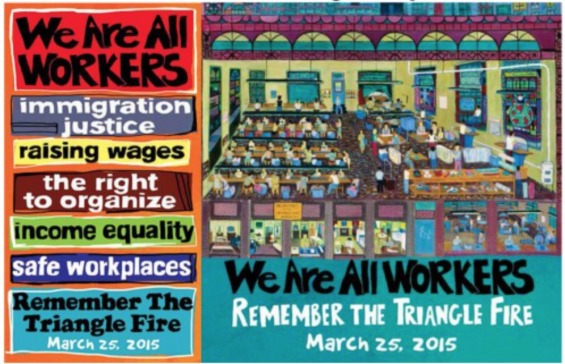 The Triangle Shirtwaist Factory Fire broke out 114 years ago today, on March 25, 1911. One hundred and forty-six garment workers, mostly immigrant women, died in the blaze. The fire became a catalyst for the nascent labor movement. 
Today, Workers United/SEIU, the New York City Fire Department, and city school children, mark the anniversary at the official commemoration ceremony at the cite of the fire.
11:30am-1:00pm, at Washington Place & Greene Street.