February 13, 2011
Winners & Sinners: From Egypt to Mississippi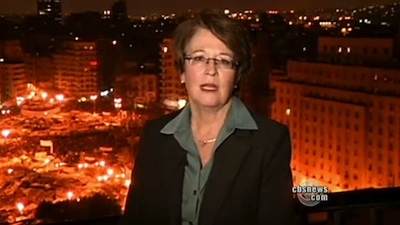 Elizabeth Palmer of CBS News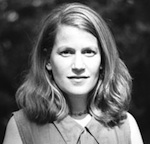 Kate Ellis, Stephen Smith, Filmmakers Brent and Craig Renaud
Winner: Elizabeth Palmer, a CBS News correspondent of the old school, who provided calm, thorough and fascinating reports from Egypt every night on Katie Couric's evening news.
Winners: Kate Ellis and Stephen Smith, for a superb documentary for American RadioWorks with many fascinating details about how Mississippi whites organized to resist segregation throughout the early 1960's.  A splendid example of bringing history to life through sound, with intelligence and care.
Sinner: New York Times reporter Jeremy Peters, for a woefully inadequate piece about reader dissatisfaction with a shrunken Los Angles Times.  Peters got a "no comment" from the Times publisher.  Then he didn't bother to include a single quote from a current editor or reporter for the newspaper.  FCP asked Times Executive Editor Bill Keller, "How would you feel if the LA Times did a story about the decline of the NYT by talking to half a dozen random readers, a couple of ex-staffers, got a 'no comment' from Arthur — and then failed to include a single comment from a current NYT editor or reporter?
That's what Jeremy Peters did today to the LA Times.  Does this meet current NYT standards for fairness and thoroughness?"
Keller acknowledged receipt of the e-mail but did not reply to it.
Winner: Sandy Hausman, for an in-depth look, for Virginia Public Radio, into the completely counterproductive anti-gang policy of Virginia's Attorney General.
Winners: Brent and Craig Renaud and Dave Rummel for a personal and powerful ten-minute video about the continuing, devastating effects of the earthquake in Haiti.
Sinners: The law firm of Hunton & Williams and the security firm of HBGary, for promoting a bizarre scheme to undermine the allies of WikiLeaks, partly by submitting fake documents to WikiLeaks, and partly by threatening its supporters, including Glenn Greenwald.  Hunton & Williams represents Bank of America, and HBGary proposed these clever ideas to the law firm after rumors circulated that WikiLeaks was about to release a deeply damaging set of documents about America's largest bank.
Another set of documents proposed similar ways to embarrass adversaries of the Chamber of Commerce for an initial fee of $200,000 and $2 million later.
Winners: Eric Lipton and Charlie Savage, two of the finest reporters in the Washington bureau of The New York Times, who did a fine job of unraveling this mess.
                                                       -30-