March 20, 2013
2013 Canadian Hillman Prize Recap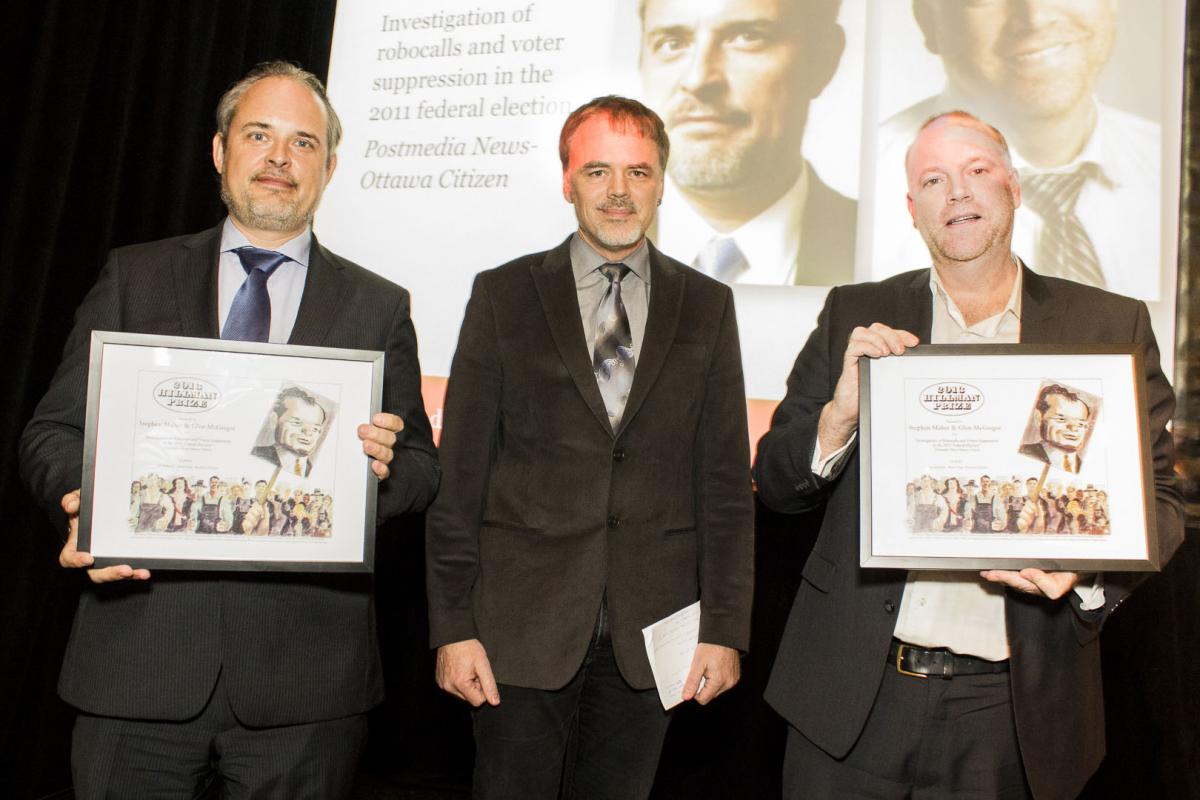 Toronto, Ontario.
The Sidney Hillman Foundation honored excellence in Canadian journalism in service of the common good at its annual Canadian Hillman Prize ceremony, Tuesday.
Glen McGregor of the Ottawa Citizen and Stephen Maher of Postmedia News shared the 2013 prize for their expose of vote-suppressing robocalls by Conservative Party operatives during the 2011 Canadian federal election.
Katie DeRosa of the Times Colonist and Elizabeth Stolte of the Edmonton Journal received honorable mentions. DeRosa was recognized for an investigation of Canadian refugee policy. Stolte was recognized for a data-driven investigation that found that over 10,000 First Nations children on reservations in Alberta were not registered or attending school.
Click here to learn more about our winners, read their prize-winning stories, and peruse the shortlist for this year's prize.
Many thanks to our distinguished Canadian judges: Jim Stanford, Bronwyn Drainie, and Brian Topp.
[Photo credit: Left to right, Stephen Maher, Jim Stanford, Glen McGregor.]