2013 Canadian Hillman Prize winners
Glen McGregor and Stephen Maher, Investigation of robocalls and voters suppression in the 2011 federal election [link 2][link 3], Ottawa Citizen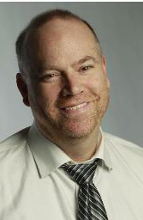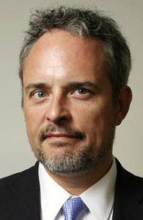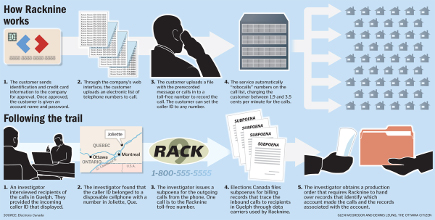 Glen McGregor is a national affairs reporter covering federal politics and government for the Ottawa Citizen. A data journalism specialist, he has used analysis of electronic records to uncover election spending fraud, expose Ottawa's dirtiest restaurants, map the locations drivers are most likely to get parking tickets, and show how some of the wealthiest cottagers in Muskoka stood to benefit from changes to the federal waterways protection law. He was one of the first Canadian reporters to cover a major criminal trial entirely with Twitter and remains a leading evangelist for the use of social media in journalism. He and Stephen Maher won the 2009 CAJ Award for computer-assisted reporting for a story on political favouritism in stimulus spending. McGregor won the 2001 Amnesty International Canada media award for "Letters from Death Row," a feature on his long correspondence with a convicted killer in Oklahoma who shared his name.

Stephen Maher began his career in journalism in 1989 as a reporter for the Grand Falls Advertiser, in central Newfoundland. He worked as an editor and restaurant critic for Halifax's Chronicle Herald, then moved to Ottawa in 2003 to cover federal politics for the paper. He won an Atlantic journalism award for an investigation into a corrupt wharf privatization, and a Canadian Association of Journalists award for his work with Glen McGregor tracking Economic Action Plan spending. In 2011 he moved to Postmedia News, where he works as an investigative journalist and columnist.
Honourable Mention
Katie DeRosa, Special Report: An investigation of Canada's refugee policy, Times-Colonist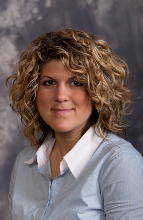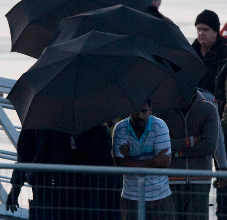 Katie DeRosa has been working for the Victoria Times Colonist since 2009, focusing on investigative reporting, crime, justice and military issues. In 2012, DeRosa was the inaugural recipient of the R. James Travers Foreign Corresponding Fellowship. DeRosa travelled to Australia and Thailand to investigate Canada's new mandatory detention policy under Bill C-31 following the arrival of hundreds of Tamil asylum seekers aboard the MV Sun Sea. DeRosa is now volunteering with an NGO in northern Thailand, teaching journalism to Burmese refugees. DeRosa won the 2011 Jack Webster award for best print reporting for her investigation into the lack of an independent police oversight body in B.C. following several high-profile police shootings and police-involved deaths.
Honourable Mention
Elise Stolte, Why aren't First Nation's kids in school? [link 2], Edmonton Journal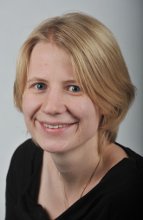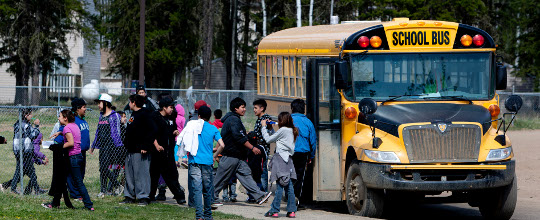 Elise Stolte is a beat reporter and feature writer at the Edmonton Journal, with a long-standing interest in First Nation and Metis communities. She's passionate about First Nations education and has written several pieces exploring the challenges posed by underfunding and the lack of a supportive school system. This series looked at how many children are not even registered for school, an interest born out of covering the frustrating cycle of poverty and crime on First Nations reserves and in downtown Edmonton, where many of those who don't complete high school end up.
Elise has an academic background in social and environmental studies with a Masters in journalism. She's grateful for those who have helped her understand the history and context of the struggles today in First Nations communities, an effort that's taken her from the basement boiler room of a former residential school, through the court rooms and into a sweat lodge. Although the subject matter for these articles can be difficult, the many passionate people working to better their communities keep the story always moving forward.
Stolte is grateful for help received from the many competent educators in this field, and to those students and former students who agreed to share their stories, and would like to thank photographer, Greg Southam, and Lucas Timmons who did editing on the multimedia map. 
2013 Shortlist
Colin Perkel, The Sunnybrook Veterans Centre series, The Canadian Press
Diana Swain, Timothy Sawa, Annie Burns-Pieper, Harvey Cashore, Unnatural Selection,

CBC

News - Special Investigations Unit
Martyne Bourdeau, Marie-Maude Denis, The Pierre Poutine Case: Winning An Election The American Way,

CBC

 Radio-Canada
Michel Philibert, Marie-Claude Pednault, Caroline Nepton Hotte, Kelly Crichton, Sue Dando, Peter John Ingles, 8th Fire/Whose Land Is It Anyway?,

CBC

 Radio-Canada
Alain Gravel, Emmanuel Marchand, Daniel Tremblay, Ma Mafia Au Canada,

CBC

 Radio-Canada
Natalie Clancy, Manjula Defresne, Broken Mounties,

CBC

 Radio-Canada
Carolin Vesely, A Life Made Whole, Winnipeg Free Press
Randy Turner, The Hurting, Winnipeg Free Press
Charles Rusnell, Mike Leschart, Alberta colleges, universities made illegal donations to Tories,

CBC

 Edmonton
Melissa Fung, Lynn Burgess, Paul Seeler, Sheldon Beldick, The New Conquistadors,

CBC

 News
Geoff Leo, Blind Spot: What Happened To Canada's Aboriginal Fathers?,

CBC

 Saskatchewan
Joe Schlesinger, Bonnie Brown, Truth, Lies and Confessions,

CBC

News: The National
Neil Sandell, Young and Jobless: In search of answers, Toronto Star
Kathleen Martens,

IAP

Follow-up,

APTN

 Investigates
Anton Koschany, Victor Malarek, The Throwaway Children,

W5

Alison Motluk, Is Egg Donation Dangerous?, Maissoneuve Magazine
Gordon Hoekstra, Tara Carman, Mill explosion devastates town, Vancouver Sun
Peter

O'N

eil, The Temporary Foreign Workers series, Vancouver Sun