April 23, 2013
USA Today's "Ghost Factories" Wins 2013 Hillman Prize for Web Journalism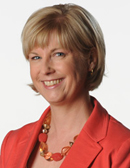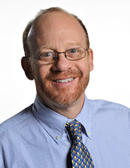 It's part of the American Dream: You work hard so your kids can have a home with a back yard to play in. What if you found out that your home is sitting on the remains of an old lead smelter, decomissioned in the 1930s, but never properly cleaned up? What if you found out that the dust in the yard where your children play is slowly poisoning them with a neurotoxin that can stunt their growing brains and bodies for life? What if you found the Environmental Protection Agency knew about your tainted lot for a decade and never even warned you?
USA Today's "Ghost Factories" sounded the alarm for thousands of families with young children living under the silent threat of lead contamination. Today, the Sidney Hillman Foundation proudly announced that reporters Alison Young and Peter Eisler have won the 2013 Hillman Prize for Web Journalism for exposing the threat of lead-contaminated soil from hundreds of abandoned smelters nationwide. Since their story broke, the EPA has investigated 464 potentially contaminated sites across the country and U.S. Senators have called for action on the issue.
Packed with videos, rare maps, and other special features, "Ghost Factories" is a masterpiece of investigative journalism and digital storytelling. Click to learn more about Young and Eisler's award-winning expose.