How our blog got its name
Sidney Hillman was a powerful national figure during the Great Depression, a key supporter of the New Deal, and a close ally of President Franklin D. Roosevelt.
When the rumor spread that President Roosevelt ordered his party leaders to "clear it with Sidney" before announcing Harry S. Truman as his 1944 running mate, conservative critics turned on the phrase, trumpeting it as proof that the president was under the thumb of "Big Labor."
Over the years, the phrase lost its sting and became a testament to Hillman's influence.
It's hard to imagine a labor leader wielding that kind clout today, but we like the idea—and we hope Sidney would give thumbs up to our blog.
Close window
Target: Target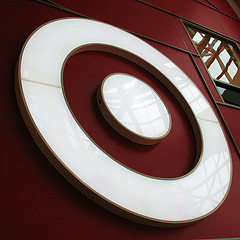 Janitors who clean multiple Target stores in the Twin Cities area began a 48-hour strike, Monday. The work stoppage is the latest in a spate of walkouts by low-wage workers in the discount retail and fast food industries. The janitors are demanding parity in pay and benefits with the cleaners who look after Target's local corporate headquarters. The cleaners at corporate HQ are Target employees represented by SEIU; and they earn over $13 an hour, plus benefits. Whereas their subcontractor counterparts earn just $8.50 with no benefits.
As past Sidney Award-winner Dave Jamieson explains, the workers are also striking over unfair labor practices, namely, management's alleged interference with their right to organize and bargain collectively. The janitors say that two of their co-workers were fired for attempting to organize. It is all too common for large retailers like Target and Walmart to subcontract the cleaning of their stores to smaller companies that keep their prices low by scrimping on pay, benefits, and job security for their employees.
[Photo credit: Mr. T. in DC, Creative Commons.]