How our blog got its name
Sidney Hillman was a powerful national figure during the Great Depression, a key supporter of the New Deal, and a close ally of President Franklin D. Roosevelt.
When the rumor spread that President Roosevelt ordered his party leaders to "clear it with Sidney" before announcing Harry S. Truman as his 1944 running mate, conservative critics turned on the phrase, trumpeting it as proof that the president was under the thumb of "Big Labor."
Over the years, the phrase lost its sting and became a testament to Hillman's influence.
It's hard to imagine a labor leader wielding that kind clout today, but we like the idea—and we hope Sidney would give thumbs up to our blog.
Close window
Josh Eidelson of The Nation Wins December Sidney for Coverage of Historic Walmart Strike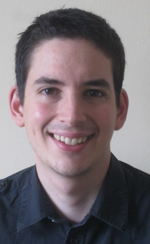 Josh Eidelson of The Nation has won the December Sidney Award for his outstanding coverage of the historic Black Friday strike at Walmart and the ongoing strike wave working its way through Walmart's supply chain.
Josh was the first to report the arrest of an ex-Walmart worker organizing at his store and a scripted mandatory meeting held by Walmart managers to discourage striking, as well as the first to share photos showing Walmart goods at the site of the tragic factory fire in Bangladesh. Perhaps most important, Eidelson has brought voices of Walmart workers to the center of the conversation.
Over the Black Friday weekend, Eidelson liveblogged the protests for over 20 hours.
Read my Backstory interview with Josh to learn more about the making of his Walmart blog and the prospects for unionization at Walmart.