How our blog got its name
Sidney Hillman was a powerful national figure during the Great Depression, a key supporter of the New Deal, and a close ally of President Franklin D. Roosevelt.
When the rumor spread that President Roosevelt ordered his party leaders to "clear it with Sidney" before announcing Harry S. Truman as his 1944 running mate, conservative critics turned on the phrase, trumpeting it as proof that the president was under the thumb of "Big Labor."
Over the years, the phrase lost its sting and became a testament to Hillman's influence.
It's hard to imagine a labor leader wielding that kind clout today, but we like the idea—and we hope Sidney would give thumbs up to our blog.
Close window
Arizona Republic Wins February Sidney for Expose of Faulty HPV Tests Linked to False-Negative Results and Undetected Cancers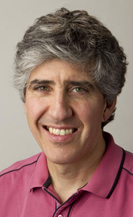 Congratulations to Bob Ortega of the Arizona Republic on winning the February Sidney Award for his expose of the faulty SurePath HPV test, which has a dramatically elevated rate of false-negative results compared to other tests on the market. Women have died or lost their uteruses to cancer after getting at least two false-negative SurePath test results in a row. A false negative means that an HPV+ woman is told she doesn't have the virus, which means that her doctors may wait longer before scheduling her next Pap smear. HPV is the virus that causes most cervical cancer. If HPV causes cancer, early detection is key to a successful treatment. If false-negative results delay cancer detection, the disease may become more difficult to treat. Millions of American women get the SurePath test every year, even though the manufacturer and the FDA are well aware of the false-negative problem. Find out why in my interview with Ortega for The Backstory.