June 28, 2013
#Sidney's Picks: Temp Army; Building the Wrong Fence; Michael Sullivan, RIP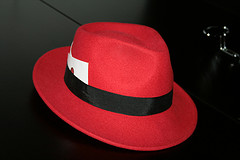 With immigration reform hanging in the balance, Hillman judge Harold Meyerson pens a scathing op/ed urging the Northern

U.S.

states to build a fence to protect their people from the low-wage, anti-worker climate of Southern U.S. 
Michael Sullivan, a longtime producer for the Hillman-Prize-winning

PBS

show Frontline, died this week at the age of 67. He leaves a legacy of outstanding journalism for the common good.
"Dark-skinned and Plus-sized," how the media use dehumanizing stereotypes about race, class, and body size to discredit 19-year-old Rachel Jeantel, the last person to speak to Trayvon Martin before he was shot to death by George Zimmerman. 
In the wake of the demise of the Defense of Marriage Act,

E.J.

Graff reflects on her personal and political journey from radical lesbian activist to happily married woman.
[Photo credit: Wander Mule, Creative Commons]