May 14, 2013
The Strangest Story You Will Read Today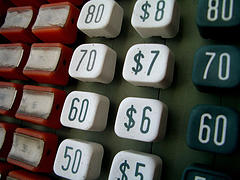 A prisoner says that two consecutive Utah Attorneys General extorted thousands of dollars from him…and he has the receipts to prove it! Marc Sessions Jenson is doing time for failing to pay restutition to the investors he bilked in a separate fraud. He says Utah Attorney General Mark Shurtleff and his successor, John Swallow, demanded and received thousands of dollars of perks from Jenson including vacations, golf outings, meals, massages, and faux consulting fees paid to their buddies. 
Jenson says that Swallow, who boasted in 2009 that he would be joining the Attorney General's Office as Shurtleff's handpicked successor, suggested he could help the businessman navigate his legal troubles from inside the office and ensure that Jenson's plans for a luxurious $3.5 billion Mount Holly resort, with private ski slopes and a Jack Nicklaus-designed golf course, became a reality.
In exchange, Jenson alleges, Swallow wanted a share in the posh Beaver County resort. The shares started at $1.5 million.
"I was stunned. I was shocked. I was also scared to death," Jenson said. "I had no idea what they would do next."
Swallow is under federal investigation and Shurtleff may be under scrutiny as well. 
[Photo credit: Fatty Tuna, Creative Commons.]