October 7, 2016
Copelyn on South African History, Politics, and Labor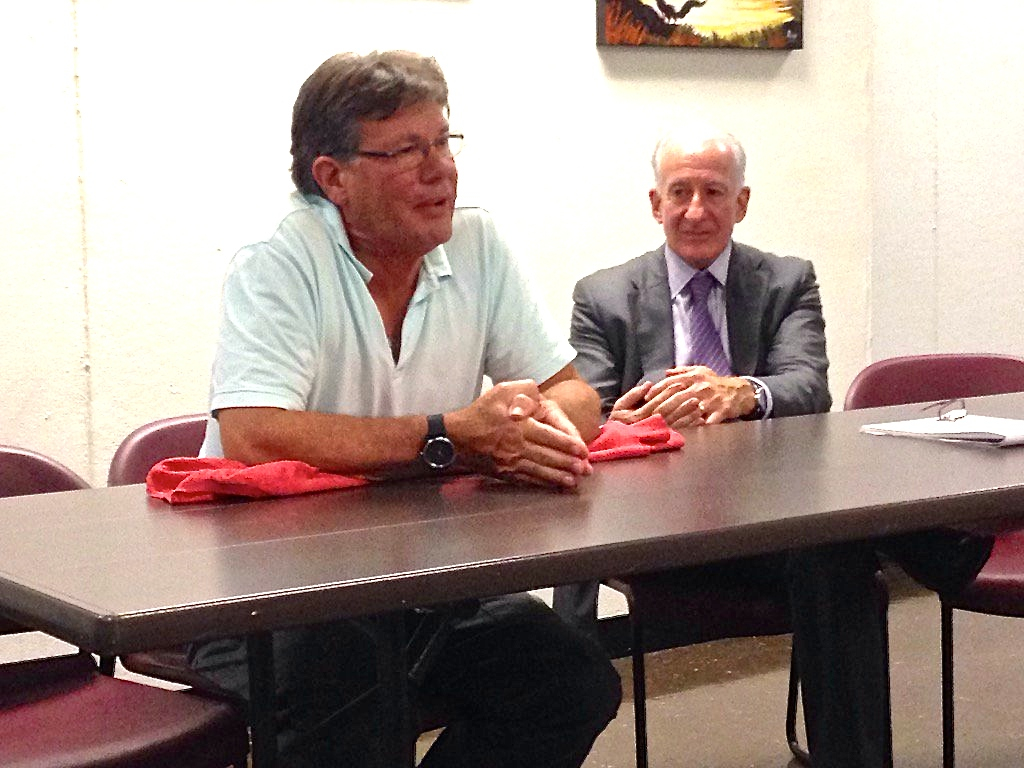 Photo credit:
Lindsay Beyerstein, Creative Commons.
Johnny Copelyn, a former South African labor leader and member of parliament, discussed his new memoir, "Maverick Insider," in Manhattan on Thursday night. The talk was sponsored by the Sidney Hillman Foundation and hosted by 1199 SEIU. Copelyn was introduced by his longtime friend and colleague Bruce Raynor, the president of the Hillman Foundation. 
Copelyn's memoir covers his 40-year career in the South African labor movement, starting with the first wave of labor radicalism in 1973 when brick-makers in Durbin shocked the nation by successfully agitating for a raise of one Rand a week. Their success sparked a national trend. Eventually, labor unions became second only to churches as institutions for black South Africans agitating for freedom. 
The South African labor movement was a key ally of the African National Congress. Copelyn explained that such interconnectedness created complications after South Africa's first multi-racial democratic elections in 1994. Labor was so closely associated with the ruling party that many labor leaders were also government officials. Copelyn argued that this loss of independence was a problem for South African labor because it put union leaders in the uncomfortable position of defending government policies that their membership didn't necessarily with. Copelyn argued that labor in South Africa has yet to fully recover from this loss of independence. 
Copelyn also discussed the complexities of unions owning and running for-profit businesses, including liquor companies and casinos. The wine served at the talk was supplied by a union-owned South African winery.