How our blog got its name
Sidney Hillman was a powerful national figure during the Great Depression, a key supporter of the New Deal, and a close ally of President Franklin D. Roosevelt.
When the rumor spread that President Roosevelt ordered his party leaders to "clear it with Sidney" before announcing Harry S. Truman as his 1944 running mate, conservative critics turned on the phrase, trumpeting it as proof that the president was under the thumb of "Big Labor."
Over the years, the phrase lost its sting and became a testament to Hillman's influence.
It's hard to imagine a labor leader wielding that kind clout today, but we like the idea—and we hope Sidney would give thumbs up to our blog.
Close window
Who's Really Hurting Chicago's Kids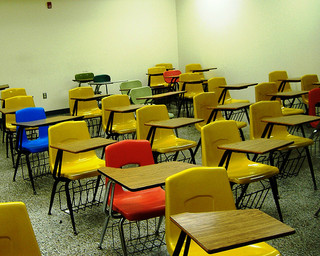 Even people who generally consider themselves pro-labor often balk at supporting teachers strikes because, they argue, "teachers strikes hurt kids." In Dissent, Joanne Barkan casts a critical eye on that simplistic formulation. Chicago's students are being victimized, she argues, but not by teachers striking for air conditioned classrooms and payment for the extra hours they'll be asked to work when the schoold day is extended:
Yes, schoolchildren in Chicago are victims, but not of their teachers. They are victims of a nationwide education "reform" movement geared to undermine teachers' unions and shift public resources into private hands; they are victims of wave after wave of ill-conceived and failing policy "innovations"; they are victims of George Bush's No Child Left Behind law, which turned inner-city public schools into boot camps for standardized test prep; they are victims of Barack Obama's Race to the Top program, which paid states to use student test scores—a highly unreliable tool—for teacher evaluations and to lift caps on the number of privately managed charter schools, thus draining resources from public schools. Chicago's children are victims of "mayoral control," which allows Rahm Emanuel to run the school system, bully parents and teachers, and appoint a Board of Education dominated by corporate executives and political donors.