January 25, 2013
#Sidney's Picks: Mississippi ME, Mumbai Attacks & ISI, Egg Donation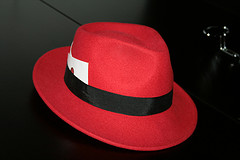 Your medical examiner might be a hack if…he records the weight of the victim's ovaries and the victim is a man. Radley Balko continues his probe of the dubious

ME

who oversaw up to 90% of all autopsies in Mississippi, possibly sending innocent people to jail and letting the guilty go free.
For some women, egg donation is a job. Kaye Cain-Nielsen takes a hard look at the personal, political, and economic aspects of that work from her perspective as an applicant.
[Photo credit, Wander Mule, Creative Commons.]